From Notebook to Strategic Plan
Connecting the dots between NSCA's Business & Leadership Conference sessions and integrators' processes and business plans.
Leave a Comment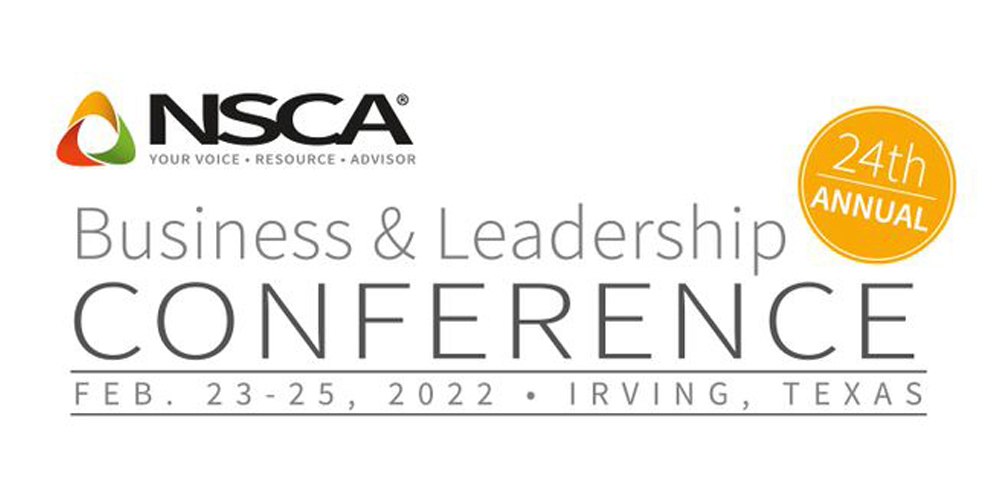 NSCA members have come to learn that the outcomes of the Business & Leadership Conference (BLC) directly impact their strategic-planning process. I hear all the time that integrators have embedded the growth strategies learned at BLC into their plan. 
The same with talent management and creating the best culture. The same goes for better operational procedures, processes and workflows with our EOS workshops.
The ongoing value of this conference comes from the people met, the knowledge shared and the takeaways that can be implemented within your organization. 
Let's think back to Verne Harnish, who delivered his "Scaling Up" keynote at BLC in 2018. Those NSCA members who allow us the great pleasure of helping with strategic planning know the four principles that scaling your business involves: strategy, execution, people and cash. They follow the meeting cadence and the various steps toward implementing strategies using those guiding principles. 
BLC veterans remember the "4 Disciplines of Execution" session at BLC in 2017, and they recall how Chris McChesney shared the lead and lag measures, WIGs, accountability models and scorecards.
That had immediate impact on the companies that implemented those principles. To this day, they're used by NSCA and nearly 100 member companies to execute their strategic plan. 
Then there was Morten Hansen and "Great by Choice" in 2016. Many NSCA members have benefited from implementing the hedgehog theory—what you're best in the world at, how you make money, what you're passionate about—along with the flywheel principle we use to get everyone moving in the same direction. I still hear members referring to the 10Xer's in their company, taking the 20-mile march and firing cannonballs. 
And what about Liz Wiseman, the author of Rookie Smarts? She spoke at BLC in 2015, and she's now one of the most highly revered business leaders in the world. She helped us understand the multigenerational workforce and how to create environments where new employees can become successful and thrive in our type of businesses. To this day, our members still use the career lattice people-management platform for onboarding and talent development. 
In 2014, we had Dr. Lisa Lang, who, admittedly, went over my head from the very start. Eventually, however, her teachings allowed us to pinpoint constraints and chokepoints that, in turn, kept us from throwing more people at a bad process. Her work has made a profound difference for the companies that understood how to identify capacity issues and how to resolve them. 
The list goes on and on. It has been such a rewarding experience to give our members the opportunity to learn from such great business leaders. The challenge for our team is to make each year even better. That is a tall order once you reach the level that we have. We accept the challenge!


Sneak Peek: 2022 BLC Lineup
We chose the speakers and session topics for BLC 2022, February 23-25 in Dallas, meticulously. We sought to align them with the biggest business challenges and priorities that NSCA members report. The keynotes are designed to offer powerful strategies to keep up in an evolving world. 
"Beyond the Pivot: 4 Investments the Best Teams Use to Build the New Future," by Jon Acuff

 

"The Fusion Formula: Brand + Culture = Results," by Denise Yohn

 

"Healthy Buildings: How Indoor Spaces Drive Performance & Productivity," by Joseph Allen

 

"Because Everyone Can Be Great," by Calvin Mackie

 

"Leading with Emotional Courage," by Peter Bregman

 

"The Collapse of Distinction," by Scott McKain

 

"Economic Outlook 2022 and Beyond," by Dr. Chris Kuehl

 
Beyond the keynotes, BLC attendees can also choose from eight workshops designed to tackle key industry issues. 
"Talent Pipelines: Attracting, Recruiting and Retaining"

 

"How the Best Teams Overcome Overthinking to Navigate Change, Increase Productivity and Win Consistently"

 

"Improve Predictable Labor Resource Modeling"

 

"Understand Contracts and Intellectual Capital" 




Playbook for Brand-Culture Fusion"

"Change without Resistance"




"What Customers Really Want"

Culture Renovation: Rebuild or Reinforce?"

 
Don't miss out on the inspired strategic-planning guidance that will be presented at 2022 BLC. Register today at nsca.org/blc.
If you enjoyed this article and want to receive more valuable industry content like this, click here to sign up for our digital newsletters!