My Quest to Get Paid for Watching Star Wars Movies Has One Catch
I've loved my time working on Commercial Integrator—but it's hard to pass up an opportunity to promote this underhyped Star Wars movie franchise.
Leave a Comment
Last week, I wrote about why I'm thankful for my job with Commercial Integrator and all of the reasons it's been a rewarding almost-nine years.
It was all true and I meant every word of it…but, if things break my way, I could soon have a new job waiting for me as a Star Wars movie marathon-watcher leading into the final piece of the nine-film Skywalker saga hits theaters just before Christmas, The Rise of Skywalker.
CableTV.com is looking for "a Star Wars-crazed fan who can help us generate excitement" about the new movie—and I think I'm just the guy to start stirring up the buzz that just hasn't seemed to exist about the Star Wars saga since it blasted onto the screen when I was four years old in 1977.
These movies have seemed to come and go almost under the radar, with no hype around them at all. If anyone can figure out a way to get the word out about the release of the next Star Wars movie to the masses, it's me. People should really know about this. Don't you think?
To land the gig as Star Wars marathon movie watcher, I need "a Chewbacca-sized personality, the wit of Han Solo, and the smarts of Master Yoda," according to the online application. Well, two out of three ain't bad. I'll let you decide which two out of three I possess—and be nice. It's the holiday season after all.
Launching My Star Wars Movie-Watching Career
Here's my biggest problem when it comes to landing a new gig after my lengthy stay in one place: I haven't had to be "the new guy" anywhere for a while, although I like to think I've done at least an adequate job helping those who were get more comfortable with their surroundings.
I know the days of cubicle farms are largely a thing of the past, but who will help me navigate through the new office environment that in many places means I won't even have my own desk where I sit every single day? If I'm watching movies all day, can I stay in one place all day?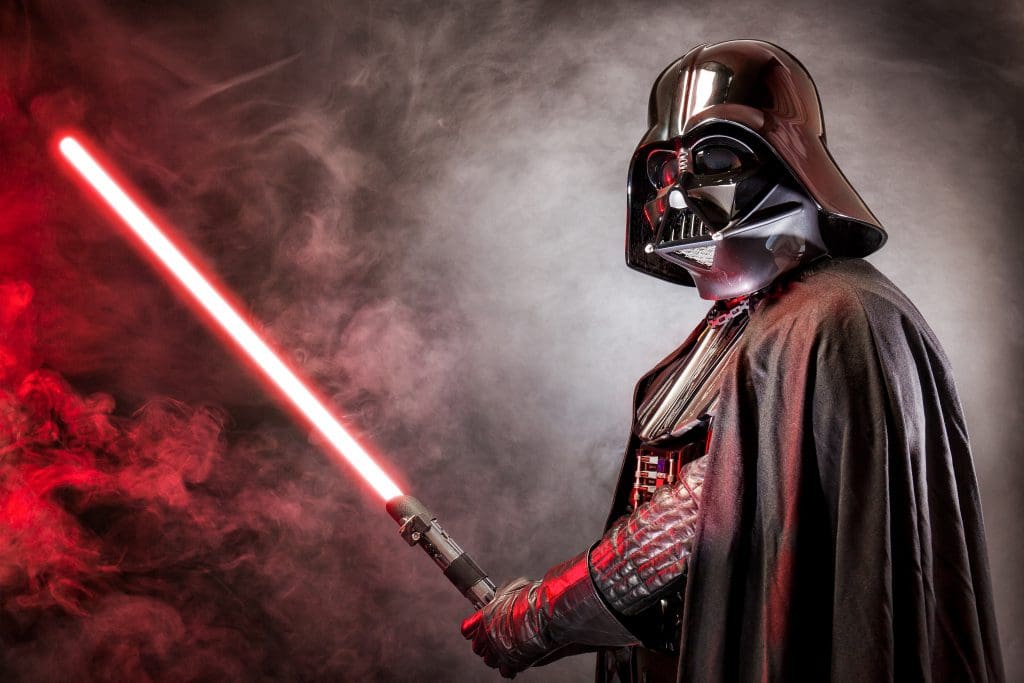 And who will educate me on how my new employer is different than my current one?
Is that something that's planned out well in advance or something that they'll figure out when I show up on the first day with my box of hard-to-find Star Wars movie memorabilia in tow?
Who will tell me where the bathroom is, where I can get a bottle of blue milk and which local bars have the best local bands and parlor games?
I've read and heard a lot lately about the importance of onboarding new employees and I'm guessing that's especially important when the job is tied into space-related pursuits.
I'm sure every new company has a plan to help their new employees jump right in and feel comfortable.
Right?
Or should I expect that when I show up to start my Star Wars movie marathon-watching experience, the first person who greets me will pass me off to someone else, then make me wait in the lobby until that person—who forgot I was coming—is available to show me around?
Is this really the first impression I should have? No wonder Star Wars needs help to be hyped.
If you haven't figured this out yet, I just might be talking about you and your orientation process. You make a lot of decisions and judgments based on your first impression of people you meet.
Remember that new employees do the same with you.
If you spend all that time and energy to recruit someone you think will make a big difference in improving your company —and spreading the word about it to others — make sure you plan ahead and are ready when it's time for them to join you in your pursuit of galaxy domination.
May the Force be with you.