GoVision Returns to Independent Roots
Veteran industry leader Chris Curtis reunites with Kevin Faciane to repurchase large-scale LED video displays provider.
Leave a Comment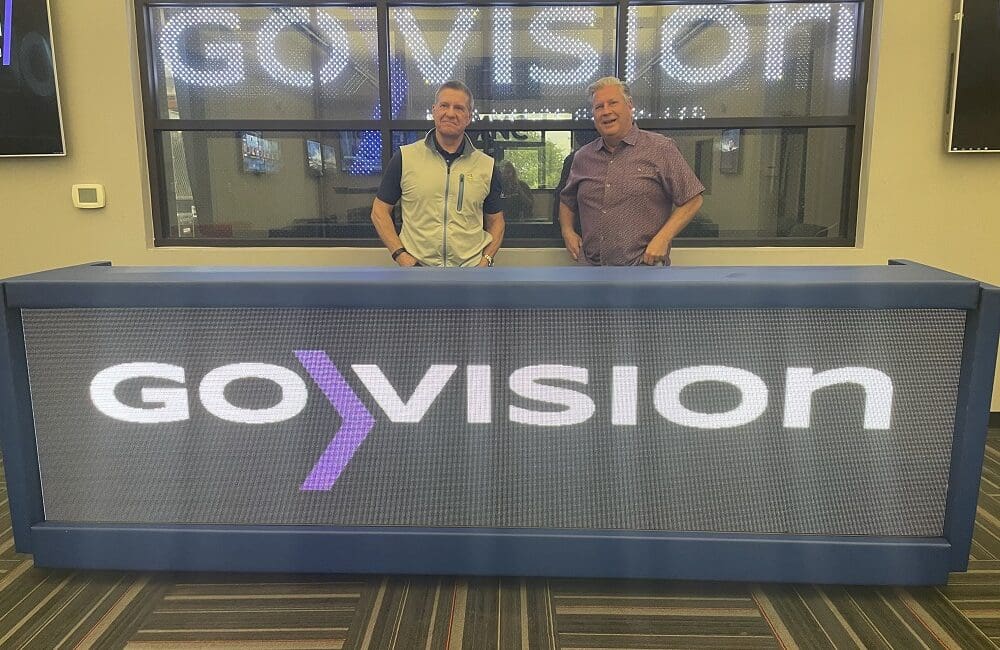 Photos & Slideshow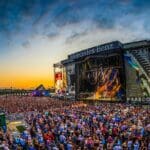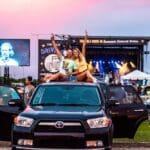 ---
Chris Curtis watched from the sidelines as the firm he founded more than 20 years ago showcased its cutting-edge LED video displays at major sporting events, live music festivals, bustling casinos and crowded corporate trade shows and events. And he wanted back in. More than six years after selling his company to Learfield Sports and seeing it merge with ANC, Curtis partnered with ANC chief administrative officer Kevin Faciane to purchase the ANC Events division and rebrand the company once again as GoVision.
In its latest incarnation, GoVision will operate as a standalone entity, but will maintain a synergistic relationship with ANC, with both parties working closely together on projects and events. GoVision will also provide ANC with services previously handled by ANC's Texas division, including accounting, human resources, warehousing, event project management, design and engineering support.
"I've thoroughly enjoyed my 'premature' retirement, traveling the world with Nicole, spending lots of time with my kids and pursuing some other entrepreneurial investments and ventures, but this industry is in my blood," says Curtis, founder and chairman of GoVision. "Kevin has done a masterful job steering the company through the last several years — which obviously included the devastating effects of the pandemic on the sports and event industries — so when the opportunity to return unexpectedly presented itself, I had to jump at it."
Under Faciane's leadership since 2018, ANC Events has continued to bolster the company's leadership position in several key sectors, while maintaining long-term relationships with the NCAA, ESPN, PGA and LPGA, Live Nation Entertainment and the Chickasaw Nation. The company has likewise expanded its fixed-installation LED display business with its focus on live performance venues, casinos and gaming destinations and motorsports facilities.
"It has been a pleasure and honor leading ANC Events for the last four years, working with the talented teams at both Learfield and ANC," says Faciane, who became CEO and partner at GoVision. "But the recent acquisition of ANC by C10 Media offered the chance to partner up once again with Chris and return GoVision to the cultural roots that made it such a special place to work. It's a homecoming our entire team — and several of our favorite customers — have been celebrating over the last few weeks!"
Along with Curtis and Faciane, GoVision's management team includes CFO Kristy Johnston, Senior VP of Operations Jeff Williams and VP of People & Administration Steven Myrick. Several key players will continue to lead their respective divisions, including Brett Amman (Sr. VP of Golf), Brad Merriman (VP of Business Development & Projects) and Patrick Carlile (VP of Sports & Entertainment).
Journey of GoVision
Following is a timeline of GoVision's significant milestones:
2002: GoVision founded by Chris Curtis, in Argyle, Texas
2003: GoVision first provides video screens to Texas Motor Speedway
2004: GoVision provides LED boards to its first Presidential Inauguration
2005: GoVision provides video screen to first PGA tournament (Byron Nelson)
2009: GoVision displays first appear at the NCAA Men's Final Four
2009: GoVision unveils strategic partnership with the Dallas Cowboys to design the AT&T Stadium Plaza boards and rent LED panels when not in use
2011: Curtis awarded Innovation Impact Award from NFL
2012: GoVision boasts North America's largest fleet of turnkey mobile units
2012: GoVision Golf works its first Ryder Cup at Medinah Country Club in Chicago
2014: Kevin Faciane joins GoVision as its VP, Business Development
2016: GoVision installs Colossus TV, the world's largest freestanding center-hung LED display at Bristol Motor Speedway
2016: GoVision acquired by Learfield
2018: GoVision merges with ANC, going to market as ANC Events led by Faciane
May 1, 2023: ANC sells ANC Events division to Curtis and Faciane; company rebranded as GoVision
Click 'View Slideshow' to see additional project photos.
---
If you enjoyed this article and want to receive more valuable industry content like this, sign up for our digital newsletters!
If you enjoyed this article and want to receive more valuable industry content like this, click here to sign up for our digital newsletters!