Herman Integration Services Now Offers Union Labor for New York City AV Projects
Herman Integration Services has acquired Unified Global Services, a Communications Workers of America (CWA) union house, and can now offer integrators union labor in New York City.
Leave a Comment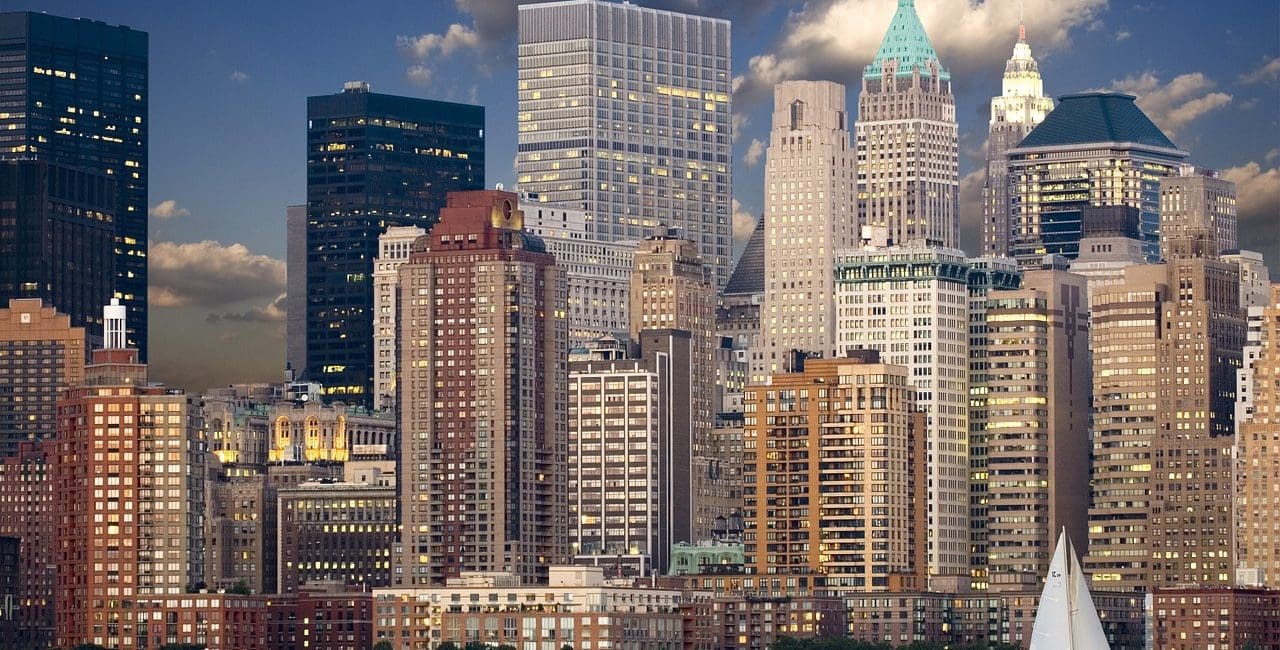 AV integration firms working on projects in New York City are often required to use union labor for tasks such as pulling cables and hanging displays. Since many firms don't have access to union labor, it limits their ability to serve countless companies in buildings across the largest city in North America.  Herman Integration Services, an AV systems installation subcontractor, now offers a solution after acquiring Brooklyn-based Unified Global Services (UGS) Union Labor Division, a member group of Communications Workers of America (CWA).
Integration firms can now turn to Herman Integration Services to provide the union labor required on certain projects.
UGS isn't just any union labor house, according to Chris Bianchet, president of Herman Integration Services. It's unique among union shops in that it has AV roots.
"Mike Kabatsky, the gentleman who started it and is staying on to run that division, started out as a tech in NYC and worked his way up in the industry. He knows what he's doing."
In announcing the acquisition of UGS, which is now UGS-Herman, the AV industry subcontractor lists the following UGS certifications:
InfoComm [now AVIXA]
Crestron
BICSI
Bosch
NTS
Biamp
NYBFAA
Honeywell
SSI Siedle
Extron
ClearOne
AMX
OSHA
Symetrix
UGS was officially acquired by Herman Integration Services on November 1, 2017. It's now under the Herman umbrella, and set up to work only in New York.
UGS-Herman has retained the UGS 3,500-square-foot facility in Brooklyn, which integration firm partners working with Herman can use to stage New York AV integration projects, fabricate racks and even run trucks out of for project deliveries.

What It Means for AV Integrators
It's a scenario that's all-too-familiar for many AV integration firms that have landed AV integration projects in New York City. Imagine you've scored a project for a company in a building on Madison Avenue.
The integrator then learns that it's a union building, specifically a CWA building. "You as the integrator can't just send in your guys to pull cable and hang displays," Bianchet explains. "You have to work with a union partner to make that happen."
The requirement for union labor isn't typically driven by the customer; rather, it's by the building.
"As an integrator who's in need of union labor in the city UGS Herman can provide the turn key support and integrator needs," says Chris Bianchet, Herman Integration Services.
Typically, it's the basic installation work that has union requirements.
"When you get to the level of wiring racks and commissioning, UGS Herman is uniquely positioned to provide that level of service, which is not typically something you find in a union provider." Bianchet says.
"So as an integrator who's in need of union labor in the city, UGS Herman can provide the turn key support an integrator needs."
That, of course, is the differentiator that Herman Integration Services sought with the acquisition of UGS.
"Over the last five years, we've worked with many integrators who say, 'We've got this job in New York, but it requires union labor," Bianchet says. "We have felt like our hands were tied, that we can't help them.
"So we searched for probably over two years to find a partner that we could eventually acquire and that's what we've found in UGS. For us, it's a good move. We're able to go back to all our partners that we've worked with and say, 'By the way, next time you do a job in NYC and you need that union labor, we now have that workforce.'"
Although there are other unions that integration firms will encounter in New York (think International Brotherhood of Electrical Workers), UGS started its business with CWA.
Meanwhile, Bianchet says UGS-Herman labor will live up to the AV industry-specific standards that Herman Integration Services has set for itself.
He reiterates that Kabatsky is an AV veteran that instilled an AV mindset at UGS. Going forward, Bianchet says UGS-Herman employees will take advantage of Herman's formal training programs.
If you enjoyed this article and want to receive more valuable industry content like this, click here to sign up for our digital newsletters!