Integrator of the Year: Ford Audio-Video Redefines the Traditional AV Integrator
2018 Integrator of the Year Ford Audio-Video isn't "traditional" – they're "principle-based," says Ford AV founder Jim Ford. Ask an employee & you'll see.
Leave a Comment
A lot has changed about the AV industry since Jim and Claire Ford opened their namesake company in 1973. Through all of those changes and amidst turmoil across the industry, Ford Audio-Video (Ford AV) has remained a constant.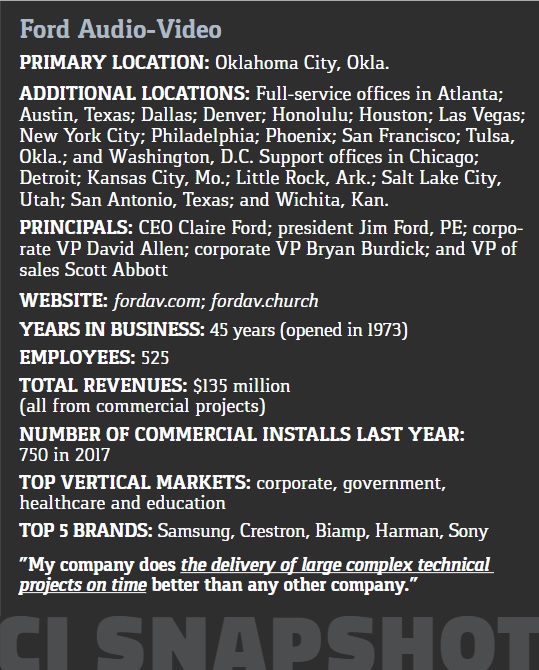 From its early days with only a handful of employees through today's staffing levels of more than 500 people spread around the country, Jim Ford says Ford Audio-Video has remained rooted in "principle-based management," an old business mantra that he says "is more important than making money."
That said, Ford AV has done their fair share of that too, with $135 million in revenue and 750 commercial installations spread across myriad vertical markets, including (but not limited to) corporate, government, healthcare and education.
We chose Ford AV as our 2018 Integrator of the Year for all of those reasons, and then some.
Let's hear more about how the Fords have balanced sticking to their principles with helping the business they founded grow for 45 years.
"So many [AV integrators] appear to be the same today," says Jim Ford.
"Our primary focus is keeping our promises to customers. It's easy to talk, it's easy to sell, but it's hard to do the work. Once you get to a certain point of success, it's good for your employees to believe in a company that's interested in doing the right thing.
"It's good for your customers too. The day they believe you're working on their behalf is the day they'll trust you more," he says.
Ford talks about how a convention center company in Las Vegas that first became a Ford AV customer about 20 years ago recently called to ask about refreshing its technology.
"That's a big thing when they start to rely on you and to trust you," says Ford. "Just answering calls and responding to emails is a giant first step."
How Ford AV Runs its Business
As mentioned, the Fords are part of a management team that has largely remained the same for the past three decades. That's a huge asset that's helped Ford AV be able to clearly articulate their mission and philosophy both internally and externally.
Most major decisions at Ford Audio-Video are made by division managers.
The leadership team holds monthly meetings to talk about the future of the company, but there are no plans for any management changes any time soon, he says.
That doesn't mean they're not thinking about the next generation of Ford AV leadership.
"We're completely open to look at our future," says Ford.
It's not just leadership; Ford AV boasts many employees who have been with the company for more than 30 years. Corporate VP Bryan Burdick went from being a Ford AV customer to Ford AV sales rep in 1978.
"We're a company of integrity and a family," says Burdick, who was a 20-year-old live sound engineer when he joined the Ford AV team.
"We work as one company, not a bunch of separate companies. We're always interested in helping people grow and take on more responsibility."
Scott Abbott joined Ford AV about 14 years ago after the coffee company for which he was CEO was bought by Sara Lee and he was eventually let go after the transition was completed.
He remembers applying for a division manager position in Ford AV's Oklahoma City office and getting a call from Claire Ford seven minutes after he submitted his resume, even though he didn't have specific AV experience.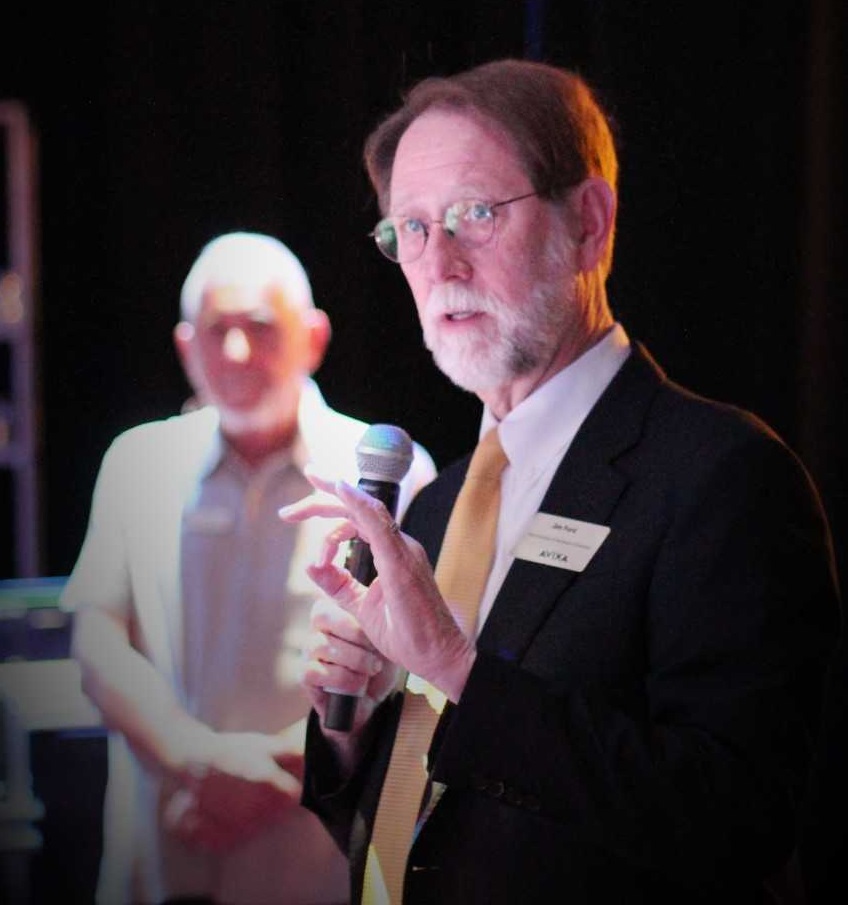 "I had played in bands and knew about live event equipment," says Abbott.
He moved up to director of marketing before taking on division manager roles in Denver, Houston and Las Vegas, then going to director of sales before taking on his current role as VP of sales.
"In 21 years prior to Ford AV, I worked for one company but it had three different owners," says Abbott.
"You think you're stable and safe, then someone else comes in and has a different idea about how to run the company."
As a privately held company, Ford Audio-Video boasts stable ownership and a profitable business approach, says Abbott. That's probably why so many employees have stayed with them for so long.
"Some of these conglomerate companies hold on to a business for four or five years,then dump it.
"They tend to be unstable and the customer ends up suffering when the management and direction keeps on changing," he says.
"The policies we put in place here don't waver," says Abbott.
"Our mission is to use our reputation and our work to make the customer confident they're making the right decision. It's not just about growth. It's about stability.
"A lot of people have worked for a company that's been sold then they've gotten laid off. It's very comforting to know that your paycheck will never bounce and this company will be here when you retire."
And while the company has continued to grow in size, scope and geography, "we're still small enough that we know almost all of the employees," says Jim Ford.
"We're very hands-on and we always promote from within whenever we can. It makes life easy when you work with people you trust. It makes it fun to come to work," he adds.
Balancing Techies with Craftspeople
Ford AV has always made sure to load its staff with engineers, but Jim Ford knows how important it is to also have people with a background in the arts "who are creative" among its employees.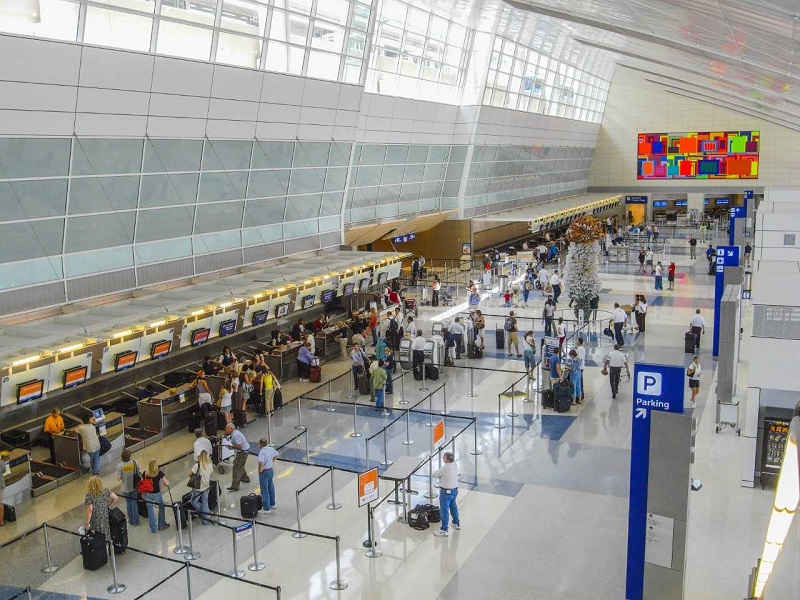 "We hire a lot of technical people, but our basic nature is to be looking forward all the time," he says.
Ford AV has seen an influx of young employees within the past five to 10 years to help to carry the company forward into the future.
Today's hires—and those who've been with the company for decades —"better be good at networking and programming" if they're going to thrive in an environment that's become more focused on AV components on IT networks, says Jim Ford.
"If you're not strong in networking, it's probably going to fail on the systems you're installing," he says.
The 2018 Integrator of the Year has long had its own full-time internal training staff to help employees stay current on the latest certifications. For some employees, that means monthly or even weekly sessions in the classroom.
That training brings about consistency in performance and execution from all Ford Audio-Video offices, says Ford.
"One of the biggest issues with this industry is being able to deliver a quality product from every office," he says. "We look at Ford AV as one big technical resource.
"You have to have processes in place and make sure people follow those processes. One question that hovers over every decision the company makes is, 'Who has the personal desire to be excellent?'"
Whether Ford AV is working in stadiums, churches, hospitals or airports, "the technology is almost the same in any market," says Ford. "We don't know where the next opportunity is going to come from.
"If you rely on one vertical, it can lead to some trouble," he says.
Abbott agrees, saying "we have enough irons in the fire that we can respond to areas where the opportunities are really strong."
That includes Ford AV's rental and service departments.
"We're so diversified in what we do," says Burdick. "We're able to shift gears quickly."
Jim Ford was president and chairman of the then-InfoComm International board as part of his nine-year tenure and was a member of the InfoComm Asia board too.
That experience "gave me time to think about the future of AV and it really helped our company," he says.
Time Has Changed Their AV Business
Looking back on 45 years running an AV integration company, Jim Ford says "technology was simple and business was simple" when he and Claire took the plunge into the space in 1973.
"It's far more complicated now," says Jim Ford. "The demands and expectations of customers are much higher now. That's why being able to execute on your promises is so important."
Technology has come and gone and competitors have opened and closed in the past 45 years, but Jim and Claire Ford remain committed to a company that operates using simple principles that have deep roots in everything they do.
"Our philosophy is:be an expert, work hard and treat people fairly and honestly," says Jim Ford. "We've always been about growing out of success. When you get an opportunity, are you ready for it?"
When Burdick joined Ford Audio-Video, "there was no Internet so you had to educate the customers." For Ford AV, that meant extended hours on Thursday nights, office hours on Saturdays and training classes.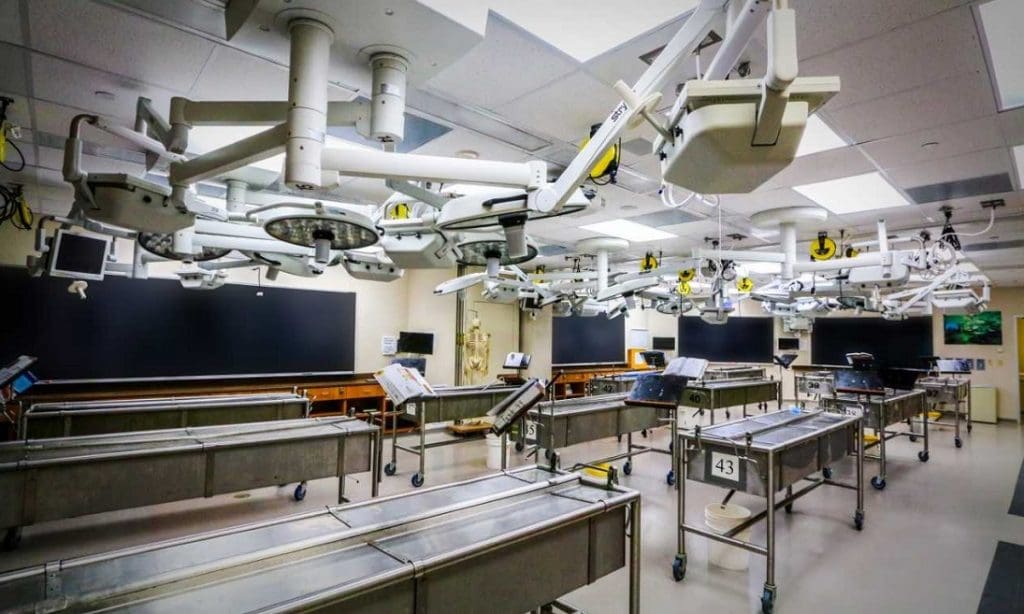 The Future of Ford Audio-Video
When you listen to Ford talk about his time in the AV integration space, there's never a sense he's ready to walk away from it—or even thinking about it. He seems to get just as big of a charge out of the word Ford Audio-Video does as ever.
"I'm astounded by the opportunities that appear seemingly every week," he says.
Burdick is equally enthusiastic about his place with Ford AV going forward.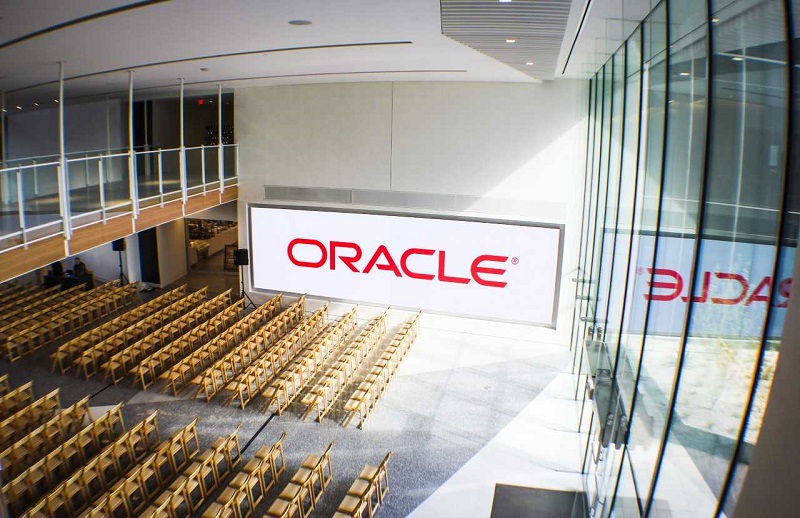 "This industry is fun for me," he says.
"AV technology is ever-changing and we get to refresh and change and grow with our knowledge. I like interacting and making a difference in the industry and in people's lives. I don't see any end in sight."
Ford AV added a call center about 10 years ago and it continues to improve the service offerings it provides for customers, although that's always been part of what the Integrator of the Year has done.
"Making it work has always been part of what we do," he says.
Ford AV has also seen itself go global in a sense in the past decade, working with partners in various countries when U.S.-based customers want to expand their offerings overseas.
In those cases, Ford AV does the design and engineering and relies on local partners to do the actual installation.
Global support has become a bigger part of the business in the past five years, says Jim Ford.
Burdick has worked closely with Cisco on opportunities for Ford AV and says that's a big part of what they do today.
See last year's Integrator of the Year here
"AV used to revolve around broadcast," he says. "Today, it's more about consumer electronics and IT."
Abbott has no doubts the future of Ford Audio-Video is strong and he expects the next generation of leaders to build on what the 2018 Integrator of the Year has done for its first 45 years.
"There are people behind us chomping at the bit to get their opportunity someday," he says.
If you enjoyed this article and want to receive more valuable industry content like this, click here to sign up for our digital newsletters!