Integrators, This Is Your Moment
Believe it or not, it's a great time to lead an integration company — if you can make a positive impact in these areas.
Leave a Comment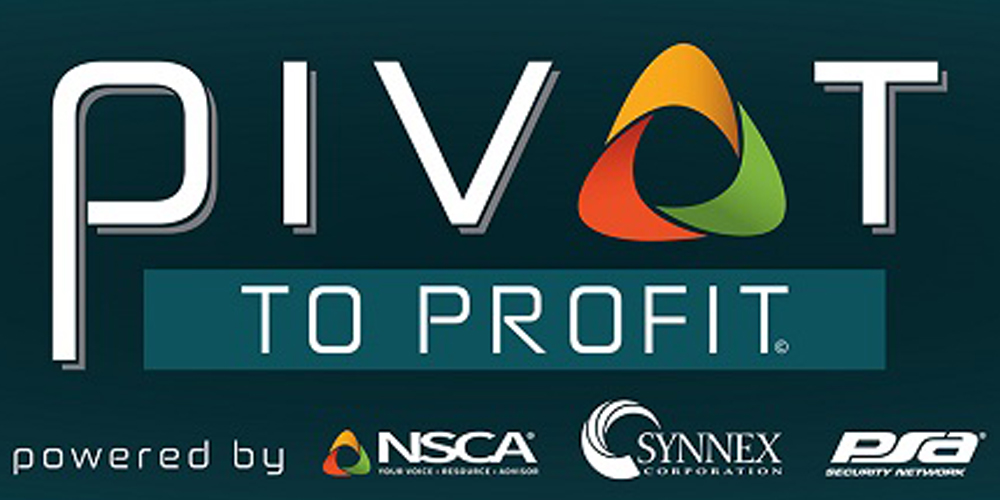 The difference between NSCA's Business & Leadership Conference (BLC) and Pivot to Profit (P2P), our two signature business conferences, is best summed up by an onstage exchange that NSCA CEO Chuck Wilson had a few years ago. At the time, I was editor of Commercial Integrator. As NSCA's media partner, I was onstage at BLC with Chuck, leading a "Beer & Bull" discussion with the audience. One audience member was a little disgruntled, and they challenged Chuck on why there isn't more discussion of products and technology at BLC. 
I loved that Chuck was completely comfortable with that challenge. "You're at the wrong event," he replied. "We try to leave the product and technology discussions at the door at BLC. This is about focusing on business strategies to move your company forward." 
Diving into the Nitty-Gritty
That's a unique characteristic of BLC. Meanwhile, just as BLC forces integrators to keep product and technology at arm's length, enabling them to focus on the big picture, P2P dives into the nitty-gritty of running an integration company. NSCA's P2P Committee spends time each year working to identify key areas in which integration companies have opportunities for new revenue; it also strives to pinpoint roadblocks to success. Each year's P2P session lineup reflects a snapshot in time in the integration industry. 
Right now, the snapshot captures tremendous challenges and great opportunities. Yes, product-availability issues related to the supply chain, as well as escalating labor costs, create profitability challenges. But overwhelming demand across all vertical markets for integrated solutions to help facilitate the return to work and hybrid functionality make integrators more important than ever. 
It's a great time to be an integrator — as long as you're equipped to navigate 2022's challenges. The role of NSCA's 2022 P2P is to equip integrators to make a positive impact. Let's look at the topics that 2022 P2P attendees will experience from September 19 to 21 in Chicago. 
Planned Sessions
Integrators' Role in Healthy Buildings: Most integrators don't consider the role they play in providing safe, healthy environments in which to work and learn. However, the timing couldn't be better to change that. Think of how many touchpoints there are in a building for integrators — for example, HVAC, emergency systems, remote monitoring, voice notification, electronic locks, occupancy management, unified security management, connected fire systems, thermal and mask detection, access control and self-assessment solutions. So much of that can facilitate the shift toward healthy buildings. 
Becoming a Master Systems Integrator: There's a reason why integrators are well positioned to benefit from that big push toward sustainability in all vertical markets. When we look at the foundations of fostering healthy buildings, we see that integrators can play a key role in helping customers achieve their goals. They can do so by using systems to monitor lighting, thermal health, noise, and, of course, safety and security. We see integrators evolving beyond the thing they specialize in — whether that happens to be AV, security or life safety — and becoming master systems integrators that solve many of a facility's challenges. 
Finding Profitability: To be profitable in 2022 and beyond, every penny in your budget counts. Integration companies need better metrics to determine what they should spend on different aspects of their business (e.g., marketing, vehicles, labor, benefits). The NSCA Financial Leadership Council recently conducted a focused research project to help you create better annual benchmarks for spending, and we'll share those results with you. Your accounting department will love the specific insight that you'll bring back from P2P.  
Staying in Compliance: It's getting harder for integrators to keep up with the codes that impact their projects and weigh heavily on the minds of customers. Making sure a proposal, contract and project comply with specs can amount to the work of several full-time jobs. P2P will outline specific information and advice on how to understand and apply local codes and requirements. 
Pursuit of Recurring Revenue: We know that you don't want to sit through a session on whether recurring revenue, as-a-service or managed services are right for your company. So, instead, we'll focus on how to move past general talk and get down to the details. We'll dive into recurring-revenue challenges and identify specific steps to overcome them. What should sales professionals say to transition customer mindsets from CapEx to OpEx? What, exactly, should you include in your managed services or as-a-service solutions? How should you arrive at pricing? How can you build support for a service program? 
Being Cyber Resilient: Integration business leaders know the cyber risks involved with managing sensitive internal and customer information. If you've been fortunate so far, then you only know these risks in theory. At P2P, learn the story of an integrator that experienced a ransomware attack. Hear how it impacted the organization, as well as the steps (and missteps) that the company took after it happened. The risks are very real. We'll make sure that you walk away with a cyber-resiliency plan to protect your company before and after an attack. 
Here's the key measure of success for P2P: These sessions should be more than just discussions. Attendees should walk away with a playbook for how to tackle these 2022 business challenges. 
Join CI at NSCA's 2022 Pivot to Profit, Sept. 19-21 in Chicago. Learn more at NSCA.org/P2P.