Lone Star Communications Is Easy To Work With (and Growing Because of It)
Lone Star Communications made our Fast-Growing Firms 2018 list because they "want to be the easiest company in the world to work with."
Leave a Comment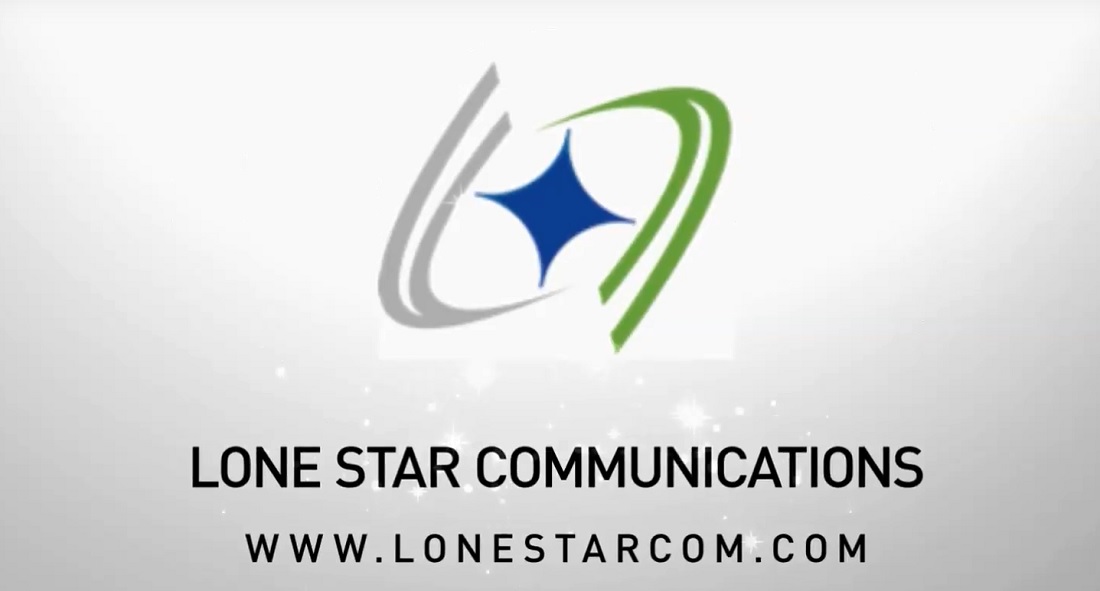 Maybe it's because Ray Bailey is obsessed with quality. Maybe that's why Lone Star Communications pretty much focuses on two verticals — education and health care — in part so it can commit to the level of service that the company demands of itself.
We explored a lot of what makes Lone Star Communications tick in a recent Commercial Integrator cover story. Of course, we also featured them in the 2018 list of Fast-Growing Firms.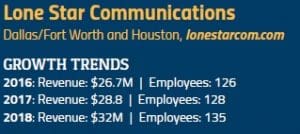 Its growth, on paper, is slow and steady, but dig deeper and see that its veteran leadership has made changes to rejuvenate the company and position it for continued progress.
Their secret to growth…
When asked about how he explains Lone Star's recent growth, however, Bailey keeps it simple.
"Focusing on becoming the easiest company in the world to work with," he says.
"We try every day to make our processes easier for the customer [and] us so that we can make it easy for the customer to do business with us — not just easy to buy but easy to understand so that their decision becomes easier to make and to justify."
As for how he's lead a significant shift in business model, Bailey talks about moving to a "team selling" approach a few years ago that puts an expert on every level of the buying side in both schools and health care facilities.
"Specifically, we have IT experts, clinical experts and technical experts the customer can us to help improve process within a facility or to help them plan a move to ta new system where they will have new processes," he says.
"We help them plan the shift from the old workflow to the new workflows so the customer can get the most results out of the new system."
Learn more about Lone Star Communications on their website