NSCA BLC 2020 Preview: Leadership Isn't for Cowards, So Are You Bold Enough to Try It?
Author Mike Staver will tell NSCA Business & Leadership Conference how culture, workforce development and scaling up amidst change create great leaders.
Leave a Comment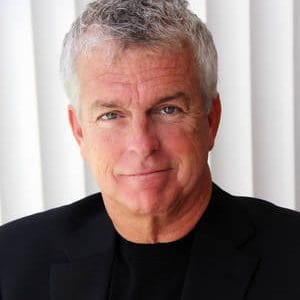 Mike Staver has seen all sorts of leadership structures and helped companies solve myriad leadership issues—either first-hand or simply by his lessons as a best-selling author of the book, "Leadership Isn't For Cowards."
Staver will bring those lessons to the 22nd annual NSCA Business & Leadership Conference, where he'll take the stage as the closing keynote speaker and share a few pearls of wisdom about how the 400 or so attendees in the audience can get started on transforming their businesses when they get home.
"Business transformation is a real thing in our industry," said AVI-SPL's Dale Bottcher in a pre-BLC call with Staver earlier this month. "We're trying to evolve while still being profitable."
Staver gave a sneak peek of his BLC keynote, saying the success of that business transformation is rooted in three things: the degree to which the company leader can change the company culture, how well those leaders can develop talent and how the company can scale the business amidst change.
"If one of those is missing, that three-legged stool won't be able to stand on its own," said Staver.
More Leadership Lessons for AV Integrators
NSCA executive director Chuck Wilson told Staver many CEOs in the AV industry are "in over their heads," by no fault of their own, when it comes to business leadership. That's a function of learning as much as they can about technology and not enough about leading and inspiring people to succeed.
"The younger the workforce becomes, the more we see the need for personalized attention and individual coaching," said Wilson.
Part of that transformation, said Staver, comes from company leaders focusing their attention on different things than they have in the past.
"It's about how we manage our energy rather than our team," he said.
Signet Group's Bradford Caron notes most leaders in AV are either "gifted tech types or gifted sales types," but they lack in formal business leadership training, which makes it difficult for them to know what to as they ascend the corporate ladder.
"It seems like that really holds them back," he said.
In his BLC keynote and associated BLC breakout session, Staver will reveal six steps that can trigger what he calls "meaningful change" in your organization.
"You might be moved into a leadership role but most people who take on those roles haven't gone through any formal business training before they get there," he said. "You're a leader because you're influential. You're not always influential because you're a leader."
If you enjoyed this article and want to receive more valuable industry content like this, click here to sign up for our digital newsletters!