Total Tech Summit 2021 Applications Now Available
After a virtual offering in 2020, Total Tech Summit slated to return to in-person offering in 2021 in Orlando in November.
Leave a Comment
Total Tech Summit announced this week that applications are being accepted to attend this year's event.
This year's event is scheduled at the Orange County Convention Center in Orlando, Fla., from Nov. 17-19.
After a year of uncertainty around the world, Total Tech Summit is a place for the industry to get together again. With new safety protocols in place, Emerald is taking every measure to ensure that this year's event is safe, secure, and most importantly, a good experience for all those who are in attendance.
These new protocols include:
Self-assessments prior to arriving to the event
Daily temperature checks
Six-foot distancing
Face masks will be mandatory
Enhanced cleaning disinfection services for booth and around all public areas
And much more
"I can't wait to get back to face-to-face events," says Ray Lyons, VP of the Connected Brands for Emerald. "It can't come soon enough.
Related: New Technology Means New Opportunities for AV Integrators
"All of our industry shows are special in their own ways, but what makes TTS unique is that it brings together the best of the best to share best practices—creating relationships that will carry on for years," he says.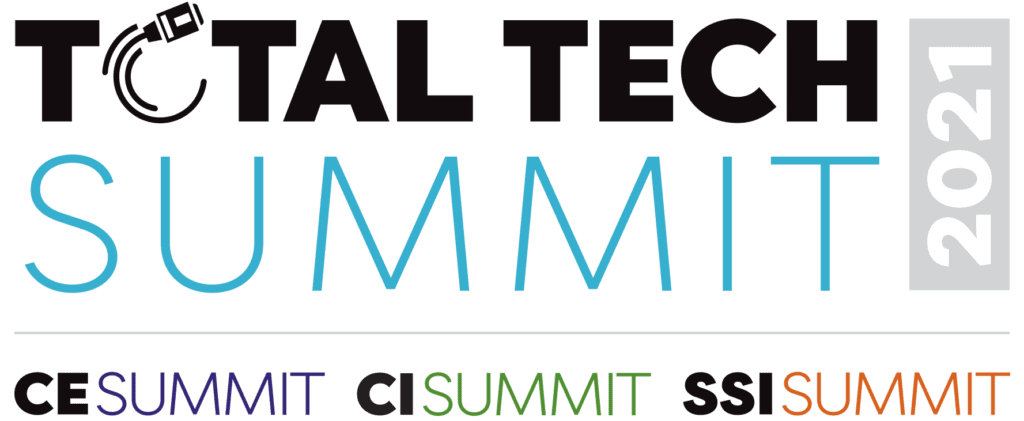 More About Total Tech Summit 2021
"Am I the only person who is starting to feel (and look) like Tom Hanks in that movie 'Cast Away?'" says Jason Knott, editor of CE Pro. "We have all been living on our own desert islands for more than a year now due to the pandemic.
"The need for real human interaction cannot be understated; every integrator knows how vitally important it is to have face-to-face conversations with their own clients, especially at the luxury level," he says.
"Integrators can only learn from each other via Zoom to a certain extent, just like your clients can only grasp the beauty and utility of your services to a certain level without seeing, hearing or touching it," says Knott.
"That's why I am looking forward to the Total Tech Summit in Orlando this fall. And if I call you 'Wilson' during the summit, please accept my apologies now," he says.
At this all-expense-paid, exclusive event VIP guests will have the chance to sit in on industry-defining sessions, key boardroom presentations, and be able to meet one-on-one with potential vendors.
Total Tech Summit brings together the best in class to share ideas, learn from others, and most importantly, accelerating the next stage of their businesses.
Click here to apply for the 2021 Total Tech Summit in Orlando Nov. 17-19.