Total Tech Summit Attendees Will Keep the Conversation Going All Year Long
The launch of VIP Peer-to-Peer networking groups will retain the most popular aspect of the in-person Total Tech Summit in a year when it's gone virtual.
Leave a Comment
There will be a lot of differences between this year's Total Tech Summit series as compared to the annual in-person event that's brought together hundreds of the brightest minds in residential and commercial AV and security integration for going on 12 years and the all-online format for 2020.
While the virtual Total Tech Summit won't offer the opportunity for in-person networking—the most popular part of these annual hosted gatherings since they started as the CE Pro Business Valuation Summit—that doesn't mean attendees won't have a chance to get to know each other.
It won't happen during the respective Summit Weeks, but it'll happen all year long through the VIP Peer-to-Peer networking groups that'll launch early next year and will bring up to a dozen TTS attendees of various sizes and experience levels together to share war stories and learn from each other.
Related: Total Tech Summit Goes Beyond In-Person Conference to Yearlong Networking
Editors from Commercial Integrator, CE Pro and Security Sales & Integration will moderate monthly discussions on various business topics and a Slack channel will allow group members to toss ideas around with their peers whenever they're faced with a new challenge or opportunity.
Members of the VIP Peer-to-Peer networking groups will also have access to exclusive research and will hear from business leaders both in and outside AV and security integration.
The VIP Peer-to-Peer networking groups are the next step in continuing the mission of the Total Tech Summit from its inception, says group publisher Ray Lyons.
"The core objective is to create engagement and networking opportunity," said Lyons during a recent Q&A session about the transformation of the Total Tech Summit for 2020.
Chief content officer Jason Knott agrees the networking opportunities provided through Total Tech Summit attendance is "the key to the success of the event we've created."
Knott noted that the Summit follows the same principle of all three publications it represents: helping integrators do their jobs better.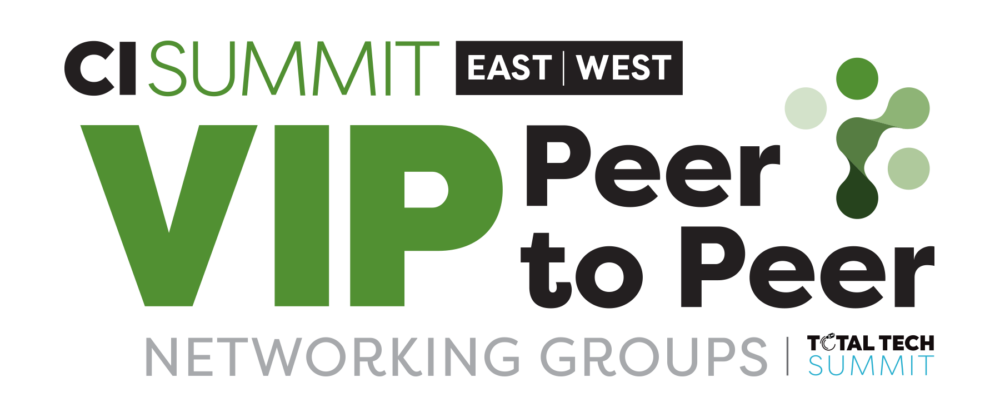 How Networking Groups Bring Value
Felix Media Solutions CEO Lionel Felix, a member of the CI Summit advisory group and a two-time Total Tech Summit attendee, has used many of the things he's learned from past Summits to build one of the fastest-growing commercial AV integration in Texas.
It's important to be able to sit in a room with people who have solved the same problems or experienced the same issues and are able to have a dialogue and understand," he said during the Q&A.
Lyons knows other event organizers have tried to create similar networking opportunities for attendees at their events and have failed.
He's confident with the advances in technology recently and with the backing of "a lot of assets in-house to make this successful," these networking groups will be a big hit.
"Any person in these peer groups will have the chance to be the student and the mentor," said Lyons.
Felix knows he'll garner important insights from his VIP Peer-to-Peer networking group during the yearlong interaction, like he's been able to learn new approaches to business from Total Tech Summit attendees he's met in person at previous shows.
"There's something very comforting to know there are others living a similar life and going through the same things as you," said Felix. "I want to be part of that club. That means a lot to me. I'm looking forward to being there for other people.
"It feels really good to talk to other people at our level. They appreciate it in a different way," he said.
If you missed the Total Tech Summit Q&A session, you can watch it in its entirety here:
And don't forget to apply to be part of the 2020 Total Tech Summit before you realize you missed out on your big chance. The deadline for the CI Summit is Tuesday, Nov. 17.