Networking – Already a Feature at Total Tech Summit – Goes Virtual
With networking already a big draw for Total Tech Summit, attendees are looking forward to the new yearlong virtual networking program.
Leave a Comment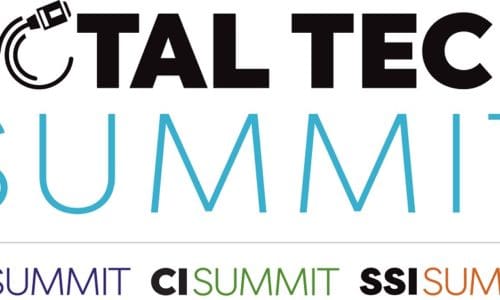 David Bishop has attended Total Tech Summit two years in a row, and now it's an even the doesn't want to miss.
Bishop, chief commercial officer of Massachusetts-based integrator Pro AV System, told Commercial Integrator that he attends the event to meet competitors, industry experts, manufacturers and more to get a better idea of what the rest of the pro AV industry is doing.
He attended the first year of the show not knowing what to expect.
"After the first year, it was a show I didn't want to miss," Bishop says, noting the networking sessions and collaborative environment of the event. "It's something that you don't actually get from most of the other shows."
To make up for those lost in-person connections, this year's show is featuring a year-long virtual group networking program. They will take place each month and be guided by staff from CE Pro, Commercial Integrator and Security Sales & Integration.
Networking sessions and meeting with other industry experts has always been a highlight of the event for Bishop, so he's particularly interested in the networking sessions.
Read Next: A Masterclass in Software: Why You Should Attend Total Tech Summit 2020
"It's a very rare opportunity to talk with companies who are a lot smaller or bigger than you and that service different markets in different ways," Bishop says. "That's the thing I'm looking forward to the most."
In a small, niche industry like pro AV integration, forming relationships is critically important, Bishop says.
"I don't think I've met anyone who has burned a bridge in AV and hasn't regretted it," Bishop says. "Relationships are everything."
Unlike the traditional three-day in-person gathering that brings integrators from residential, security and commercial backgrounds, the Total Tech Summit will be broken into six, two-day experiences on the following dates:
SSI Summit East:  1-2
SSI Summit West:  3-4
CE Pro Summit East:  7-8
CE Pro Summit West:  9-10
CI Summit East:  14-15
CI Summit West:  16-17