ViewSonic Explores Key Issues for Boosting Enterprise Productivity in Monthly Thought Leadership Series
ViewSonic monthly thought leadership video series highlights what role technology plays in boosting productivity in the workplace.
Leave a Comment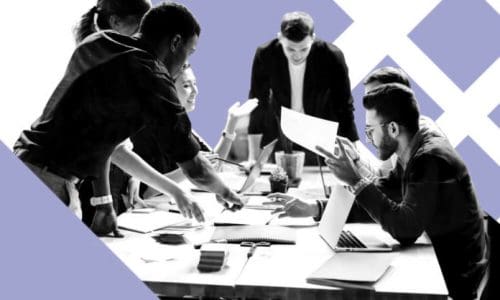 ViewSonic is addressing the topic of technology and its role in boosting productivity in the enterprise through a series of monthly thought leadership themes. The goal of the series is "to share actionable insights designed to assist organizations in leveraging digital transformation for growth and competitive edge."
The first installment, appearing this month, focuses on "Leveraging Technology to Boost Workplace Productivity: Enabling the Enabler."
Technology can have a significant impact across the enterprise in addressing workplace productivity, but five fundamental questions must be addressed so technology can play its essential role as that enabling force:
How is productivity defined?
How is it measured?
What gets in the way of achieving it?
How can it be improved?
Who is involved in that process?
"In a global business environment with rapid change as a given, a holistic view is needed of the interplay between technology and productivity," according to the ViewSonic announcement. "Moreover, innovative organizational structures and processes are evolving quickly to address these challenges.
"One of the most important considerations in addressing enterprise productivity is nurturing a commitment throughout the enterprise to doing everything possible to enhance opportunities and resources for collaboration," the announcement says.
"To remain competitive in a global marketplace, enterprises are continuing to shift toward seamlessly interconnecting individuals anytime and anywhere to leverage their collective expertise," according to the ViewSonic announcement.
"To achieve this goal, a well-thought-out digital workplace is designed to break down communication barriers and transform the employee experience by fostering efficiency, innovation and growth while reducing roadblocks and frustration," the announcement says.
More ViewSonic Thought Leadership
Earlier this month, ViewSonic launched a series of "thought leadership video messages" presented by ViewSonic Americas president Jeff Volpe, as interviewed by Sean Conrad, CEO of the Internet Marketing Association.
The seven-part video series "offers insights into key aspects of collaboration, technology, inspiration and leadership," according to the ViewSonic announcement.
"Digital transformation continues to become ever more pervasive in enterprise, education and other sectors as a driver of growth and competitive edge," said Volpe in the company announcement.