Whitlock Went from $276 to Over $330M in Just 3 Years – Here's Why
Whitlock AV services are diversifying each year, but these are the factors that are causing this integrator to grow at an incredible rate.
Leave a Comment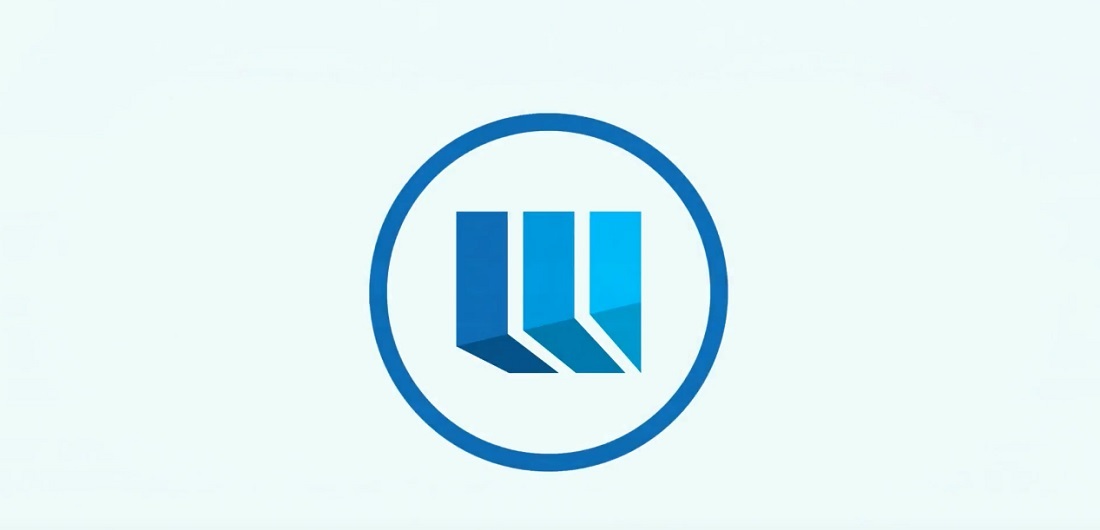 Among the AV integration firms at the top of the revenue food chain, Whitlock AV has been unique in that acquisitions haven't been a part of its growth strategy. That doesn't mean it hasn't been growing aggressively — as you can tell by its placement on the 2018 Fast-Growing Firms list.
In a recent Q&A with Commercial Integrator, John Steinhauer ran through a litany of factors that contribute to Whitlock's consistent evolution: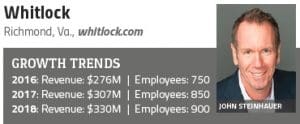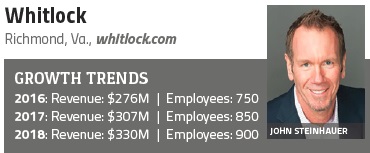 Geographic reach through Global Presence Alliance
Unique sales team segmentation
Commitment to as-a-service business
More scalable solutions for customers
In terms of recent Whitlock AV growth, Cheryl Cox offers several more reasons:
"Early adoption of new services and solutions for the modern workplace, including Microsoft UC&C and devices, interoperable solutions from Logitech, Avocor, Polycom, Pexip and Videxio, new video wall solutions from NEC, Samsung and Planar, creative content provider partnerships with derse, Leviathan and others and lastly our recent national integration engagement with Herman Miller for offering the living office to customers."
It's no surprise that this integration firm so committed to organic growth intends to stay the course as it supports its recent growth. "We continue to refine our operations and scale with new processes for efficiency, productivity and customer service," Cox says.
"We are also moving away from regional teams to national teams that focus on verticals or key customers."
Whitlock AV in Action
CDK Global is the world's largest provider of integrated IT and digital marketing solutions for the automotive retail industry.
Formerly ADP Dealer Services, the company was looking for a change in scenery as well as name when it reached out to Whitlock to transform its headquarters into a collaboration hub.
Whitlock, having been the primary solutions provider in video collaboration and unified communications to the company for more than four years, provides services and support for CDK teammates in locations from Seattle to Berlin and across India to ensure agility and innovation stay at the forefront of the company's culture.
This includes adopting new video technologies and embedding collaboration across its global workforce.