How AV and IT Integrators Can Help Customers Use Technology Better
Here's how to build stronger relationships with customers by understanding their pain points and solving problems before they know they exist.
Sponsored Content
Leave a Comment

In an age when people and company leaders are becoming increasingly independent when it comes to buying—and sometimes installing—technology, it's more important than ever for companies in the tech space to ensure they're involved in the sometimes cumbersome process.
That won't happen simply because you trumpet yourself as "best-in-class" on your website. It's all about building relationships with people and then helping the people who happen to use technology.
In his recent keynote address at Automation Nation, ConnectWise Chief Product Officer Craig Fulton outlined how those in the tech industry can help their customers have better experiences with technology—and build a relationship that generates more business for themselves.
It all starts with the ecosystem. The technology ecosystem, says Fulton, includes four key components: your customers, the solutions you offer, the technology teams within your business, and the services you provide.
There was a time when the pro AV business was all about doing some systems integration, finding a solution for a partner, handling a one-time transactional cost and going on with the business of providing our services and support. It was all about the technology we could provide access to, and tracking it in our accounting software. But things are shifting fast.
Your work isn't just about the technology anymore. As integrators' focus has shifted away from primarily installing boxes and systems to a recurring monthly revenue approach, tracking profitability has become increasingly important.
If you missed the latest shift, things have moved to focusing more intensely on the people we're supporting rather than simply thinking about the technology we've installed for them and fixing those pieces of equipment when they break.
Today's customers are so savvy, they want changes on the spot and service right now, and they're looking to us in more and more consultative ways.
Customers and Service Agreements
Your service level agreement (SLA) sets the tone for your relationship with a new client by outlining your responsibilities, your client's responsibilities and the terms and timelines you will both work under.
When you're clear on expectations, you'll be able to measure and manage the user experience in a meaningful way and position yourself as a trusted advisor. The better your agreement, the more you and your clients benefit.
By implementing SLAs, you can specify exactly what is (and is not) covered, document roles and responsibilities of both parties and define service prerequisites that set you up for success. When done well, an SLA delivers peace of mind to your customers, who can refer to agreed-upon deliverables, see clearly defined terms of service and access specific instructions for support and escalation.
Things change in every relationship, and your relationship with your customer is no different. On a pre-established, regular schedule, you should meet with your customer to revisit your SLA and make sure it is still meeting the needs of both parties. If it isn't, you might need to refresh.
Your customers have to know that you put them first. A well-crafted, service-centered SLA helps make that happen by defining what your customer can fairly expect, and how you plan to deliver that service.
Customer satisfaction is notoriously difficult to measure for several reasons. You have to count on customers to not only give feedback, but also to be honest in their assessment. Many people, when satisfied, feel no need to contact the company, while others will quietly grumble about flaws in service or products and swear off a company without ever voicing their complaints.
If you set standards for employee conduct where interactions with customers are concerned (both from a point-of-sale and a customer service perspective), then you can certainly implement procedures and guidelines to ensure customer satisfaction and measure their success.
Surveying your customers is probably the only way to get customer feedback unless they contact you, which most people are too busy to bother with unless they are extremely upset about something.
You can provide surveys in several ways (through mail, email or over the phone) and in order to get the best information, you should allow customers to answer questions on a weighted scale (as in "rate your experience on a scale of 1 to 5, with 1 indicating complete dissatisfaction and 5 indicating complete satisfaction").
You may also want to survey repeat customers to see how their experience changes over time.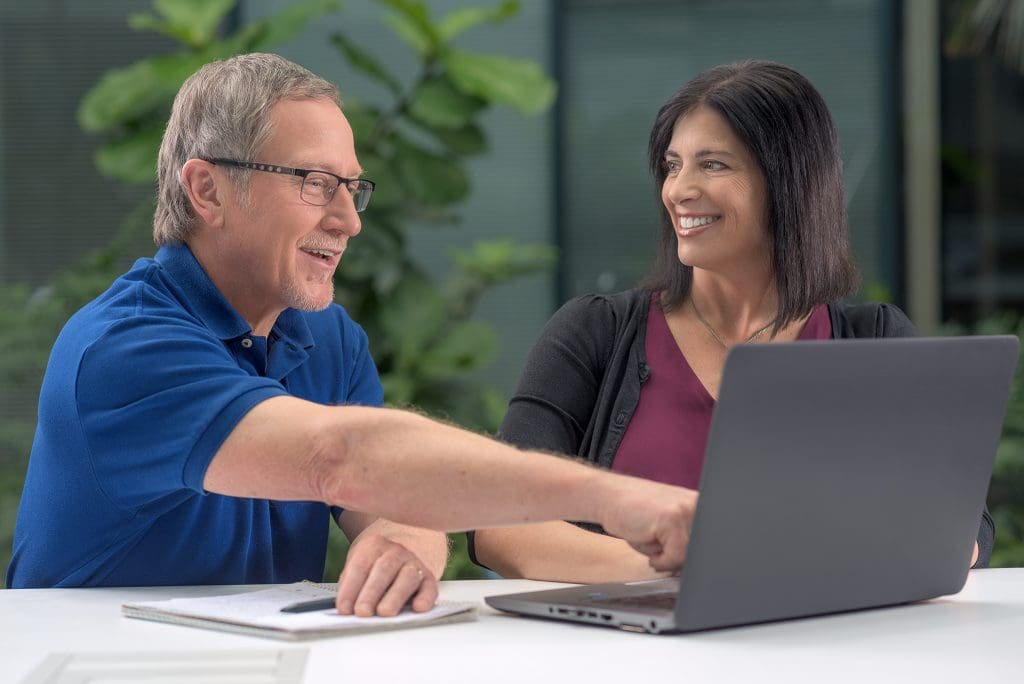 Understanding Customer Expectations
If you know what your customers expect from you, you'll be better able to offer them an enjoyable experience. So make an effort to discover the expectations of your customers in terms of both service and products in order to ensure that you're meeting their needs.
If you're not meeting customer requirements, you need to find out where the failure is occurring. Is your service less than what is advertised? Are employees making promises that cannot be met? Are customer service representatives dropping the ball on dispelling customer concerns and managing their complaints? Whatever the case, it would behoove you to know where the lines of communication are breaking down so that relationships with customers can be mended.
Whether a customer is satisfied or not, the data you collect will need to accurately assess what is working and what isn't. So inquiries into level of satisfaction should include more than just the overall experience.
You need to determine the products or services they purchased, what they liked or disliked about their sales interaction, how the actual purchase compared to their expectations and any suggestions they have for improvement.
If you don't know why customers prefer another brand over yours, you cannot hope to keep them from flocking to the competition. Consider inviting customers to compare and contrast similar products or companies to find out what they are offering that you are not.
In contrast to regular user satisfaction, the best way to gauge a decision maker's satisfaction is face-to-face during regular strategic meetings. It is important to set aside time specifically for measuring the client's satisfaction, preferably at the beginning of these meetings.
Satisfied Customers Build Long-Term Relationships
Although satisfying customers is an important goal, it is not an end in itself. It is a means to an end. The main goal is loyal (retained) customers because there is almost invariably a strong correlation between customer retention and profit.
For most businesses, there is a strong correlation between satisfaction and retention although the linkage can be distorted by factors such as lack of product/service differentiation, extreme price competition and lack of customer interest and involvement in the product/service category.
Satisfaction can therefore be seen as a necessary, but not always a sufficient pre-condition for customer loyalty.
Many people may think offering discounts, free services or other monetary incentives will keep their customers happy. The truth is that it takes a whole lot more than simple discounts to keep customer loyalty high.
While there are various ways to build customer loyalty, below are three actionable components to help retain your customer base.
Clear expectations provide a framework for interaction moving forward and can really make or break a relationship. Knowing what to expect puts clients at ease and builds trust.
A great way to foster loyal customers is to "under-promise and over-deliver" on the expectations you originally laid out in the service agreement. For instance, some tech providers state in their service agreements that any ticket submitted with an "urgent" priority will be replied to within one hour.
In reality, the response time on those tickets is closer to five to ten minutes. Delivery is critical; if you state it, you must deliver it.
Remember, the negative emotions customers feel from not having their expectations met will have a greater effect than the positive emotions from customers' expectations being exceeded. Even if you deliver on your SLA nine times out of 10, the customer will remember that one time you did not come through.
Becoming Your Customer's Trusted Advisor
As your client's "trusted advisor," it is important that you establish a relationship where they feel completely comfortable seeking advice from you. Today's customers are experiencing some major confusion around compliance/regulations and you have real opportunity to help your clients navigate the uncertainty.
For example, if you can communicate the necessary steps to becoming HIPAA-compliant, the client is going to recognize the value of your relationship, so if someone with a slightly better offer comes around, they are going to stick with you because they know you are an expert.
The pro AV market is getting more crowded, which will result in increased competition. If specialization isn't something you've considered before, it might be something you want to consider now; especially in fields that have a lot of regulation, such as health care and finance.
Now more than ever, SMBs are looking to have real relationships with their service providers. "Going the extra mile" fosters trust and builds long-term loyalty. It demonstrates commitment to your customers and that will often encourage clients to refer you to others.
"Going the extra mile" means paying attention to what your customers want. A great experience will help you stand out from your competition and give you the edge when it's time to renew contracts.
Try to look for additional ways you can add value to your customers and they will love you for it and remain loyal to your company and brand for many years to come.
The Customer Journey
Making or breaking a customer relationship is all about how they feel they're being treated during emotionally charged interactions throughout the customer journey.
The customer journey is the series of interactions prospects and customers have with your business, beginning with initial exposure to your marketing and going all the way to invoicing. It is the path to mutual success that you're on together.
Each of these touchpoints—awareness, evaluation, purchase, delivery, support and billing—provides an opportunity to prove that your service is a level above what the competition has.
For example, in the Awareness Phase (i.e. marketing), present your prospects with a clear message about what they can expect out of your services. Lead with benefits, address their pain points and they'll gravitate toward you.
Evaluate your current customer journey touchpoints and identify phases that could use a service excellence overhaul. Then, put in motion the changes that need to take place to improve that area.
No one likes feeling like they're being chastised at the dentist's office for not flossing enough. Likewise, your clients don't want to feel "less-than" after an encounter with one of your team members.
A shift in approach must take place to go from intimidating your customers with knowledge to showing sensitivity around the knowledge gap. Proper training is the catalyst for this shift, and can instantly elevate the perception that your team is approachable and helpful.
Positive, uplifting interactions will cause a ripple effect that will carry the word about how great your service is to other prospects.
If you don't have a reporting mechanism in place to measure client satisfaction such as a Net Promoter Score, or if you do but the numbers aren't great–that's okay. Here are a few things you can do now to help you do a better job measuring customer satisfaction:
Consider starting off by taking note of what's being said about your business on social media. Take it a step further by sending out customer service surveys. Aggregate the feedback you receive and look for patterns. Identify where the weaknesses lie. You may discover the flaw is with a particular phase of your customer journey or with a particular person on your team.
Find out the likelihood of your current clients recommending your services to someone new. Not only will you glean an accurate read on customer loyalty, you'll also learn how to best leverage your own client base to gain more business through referrals.
Offering proactive service is a great way to establish the value of your services and keep in close contact with your clients. This way, they don't associate hearing from your team with something being terribly wrong. The way to achieve this is to automate everything.
Use automation to field those redundant monitoring and management tasks that take your techs away from the real action–interacting with your clients. When their time is freed up and they're available to work on larger projects, they'll be happier, your clients will be happier and you'll be set up to generate more revenue.