NSCA, PSA Release Study On Service-Based Models
More than 25 integration companies were surveyed about common challenges and successes when adopting service-based business models.
Leave a Comment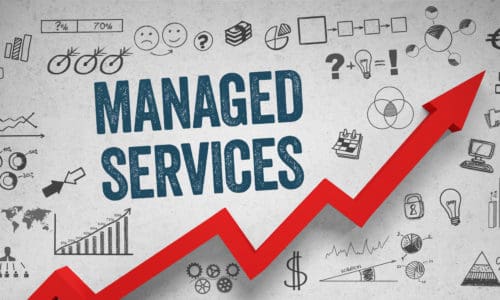 The NSCA and PSA have released a new study that the organizations hope will change the integration industry's dialogue around service-based business models.
If you're ever tired of hearing about why integrators need to adopt the revenue models of Netflix, Hello Fresh, Microsoft 365 and other popular technologies delivered as a service, then this should be a breath of fresh air.
However, we don't need to look at those services to understand why AV-as-a-Service can be a successful business model. Instead, we need only to look at the success of the managed service provider (MSP) industry, the organizations say.
The organizations surveyed more than 25 integration companies and found several common challenges and successes among companies that are experiencing growth as a result of adopting a service-based business model.
For many, the transition takes a lot of work, with 96% saying the researched pricing, structure and offerings and 85% saying they undertook extensive training, including on how to sell service offerings (61%) and training on new products of technologies (77%). Meanwhile, about 54% trained their accounting teams on how to handle financing and billing, according to the research.
The organizations highlight training as a key piece of selling services, with some respondents saying inadequate training caused lost opportunities.
The research also dispels the notion that integration firms are hesitant to adopt managed services because of the large up-front costs, saying that the majority (61%) of survey respondents invested less than $50,000 at the start, while just 19% invested between $50,000 and $100,000.
Further, about 54% did not need to hire new employees to roll out their managed services offerings. When they did, 35% hired salespeople and 19% hired technicians.
Read Next: Av-as-a-Service Requires You To Speak IT's Language
The research also sheds light on how successful managed service providers work with third-party companies to create and/or deliver monthly financing options, which makes up about two thirds of respondents. Popular tools used include existing ERP or CRM systems like Q360 by Solutions 360, Dynamics 365 and other MSP-specific solutions like ConnectWise. Some MSPs reported building their own solutions.
The study also uncovered details about the importance of marketing and communicating this new sales and technology delivery method, with more than 80% saying they updated their websites while 77% phoned customers or held meetings.
About 62% used email marketing campaigns and 50% spread the word via social media.
According to the research, 61% of firms surveyed say the financial impact of recurring revenue from service-based offerings has significantly improved their bottom line, while 36% report marginal improvement.
"Assuming that even a marginal improvement combined with inherent customer stickiness make it a worthwhile transition, which means that a remarkable 97% of surveyed companies are happy with their pivot," the report said.
Meanwhile, not one firm surveyed reported a loss of revenue.
Nearly one-third of surveyed companies report that between 51% and 74% of their companies' gross profits stem from services. The largest group, 43%, say that between 26% and 50% of gross profit comes from service, according to the report.
The report cited Alan Rosenkoff, director of business development and corporate marketing for Corbett Technology Solutions, who said service-based offerings give customers financial flexibility to budget for the long term.
"We've seen customers say they can accelerate technology that gives them real business outcomes, such as improved collaboration or security, and doing it while spending on a monthly subscription," he said.