Almo Announces Hybrid E4 Experience on Nov. 30
Almo Professional A/V's Hybrid E4 Experience this fall will be the first combination of its in-person event with its virtual E4 Evolution.
Leave a Comment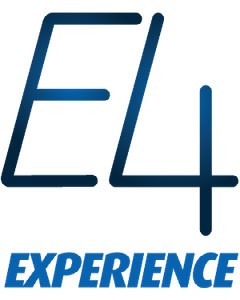 AV distributor Almo Professional A/V has announced its first ever hybrid E4 Experience this fall, making the first time that the company combines its regional, in-person educational and product showcase with its virtual E4 Evolution in a single event.
The Hybrid E4 Experience is scheduled for Nov. 30 in Dallas, Texas.
According to Melody Craigmyle, vice president of marketing and communication, the company is taking its lessons learned during the pandemic to adapt to "changing local, regional and national requirements."
The E4 Evolution live virtual event was launched in spring 2020 as a response to the COVID-19 pandemic.
Read Next: Almo E4 Evolution Virtual Events Aim to Deliver 'Very Curated Experience'
"We were the first distributor to introduce the E4 traveling educational and networking event, the first to offer a live, virtual version of E4 and now, we are continuing to lead the charge by combining our two Commercial Integrator BEST winning E4 formats into a single hybrid E4 Experience." Craigmyle continued, "The bottom line is that there will be something for everyone at E4 Dallas, whether our partners are in-person and able to attend live or across the nation and able to join virtually — the E4 Experience will go on."
The company also announced that its E4 Experience scheduled for Boston on Oct. 7 is rescheduled to Oct. 20 of next year.
Craigmyle cited local requirements and public health guidelines as contributing to the postponement.
"Local requirements vary based on region and after careful consideration and in-depth discussions with our E4 exhibitors and educators, combined with consultation from our event venue team, we determined it would be best to reschedule E4 Boston for 2022," she said. "Many factors were considered before making the final decision and while we looked forward to spending time with our partners in the Eastern region, we hope to see many of them at InfoComm in October."