Almo E4 Evolution Virtual Events Aim to Deliver 'Very Curated Experience'
Regional sessions of Almo E4 Experience virtual events will feature closer examination of UCC and esports along with lunchtime Q&As with local integrators.
Leave a Comment
Almo is transforming the E4 Experience into three regional virtual events it dubbed E4 Evolution next week, a move made necessary by the pandemic, but it's something the AV distributor has been thinking about anyway, says VP of marketing and communications Melody Craigmyle.
Each E4 Evolution event will run from 10 a.m. to 4 p.m. local time:
Monday, May 18: West
Thursday, May 21: Central
Friday, May 22: East
"We've been contemplating doing this for about a year," she says. "We wanted to see how we could bring more education to the AV industry outside the four events and the walls of a hotel or conf center. The events of late just sped up our development process on this project.
"We had a real clear vision on what we wanted to provide and I think we are going to deliver something that's very unique in the industry and hopefully something that will continue to evolve. It really is the next phase of the E4 Experience," says Craigmyle.
Each regional event includes the following CTS-certified sessions:
The New Normal Provides AV with an Explosive UCC Growth Opportunity
How to Design a dvLED Display
The Future of Projection
How to eSports Part 2
E4v attendees can explore a Solution Center of products, services and installations with curated content related to each specific session; participate in discussion topics such as "Post-COVID-19: What Will That Look Like in Your Region?"; and connect with local Almo sales representatives and manufacturers, either during each event or afterwards.
The live Almo E4 Evolution classes will be streamed during the three events and each of the regional offerings will feature the same courses taught by same instructors and the chance to earn eight CTS renewal units, says Craigmyle.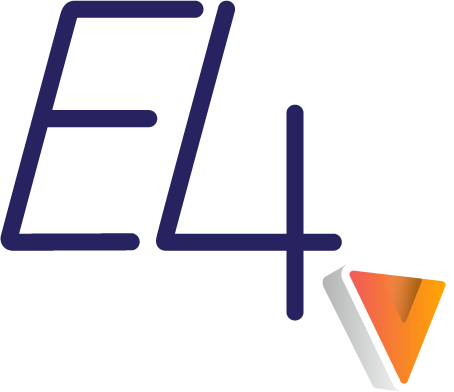 More About Almo E4 Evolution
Each E4 Evolution event will also have pre-recorded sessions and all three will feature a business lunch showcasing a partnership between Almo and NSCA, during which a local AV integrator will talk about what's affecting that region during the coronavirus outbreak.
"I think that will add a nice local flavor," says Craigmyle, who says the E4 Evolution events will be able to accommodate thousands of attendees for each offering.
"We had to really look at what's important to the integration community at this time," she says. "My vision of the event was not just to have something where you're clicking around and looking at PDFs. I wanted us to have a very curated experience.
"One advantage we have in our pocket is we have 11 years of background with the E4 Experience, changing the program with the market conditions. That's basically what we had to do here: take that content and switch it to a different format that would be easy to consume anywhere," says Craigmyle.
E4 Evolution attendees will be able to get involved with live chats with Almo sales reps and VP of business development and strategy Rob Ziv, who will serve as virtual host for all three events.
Some of the content will be available on the E4 Evolution website for a week after the event, says Craigmyle.
"This wouldn't be a replacement for the live events," she says.
"We're going to have to start thinking about our live events very differently than we have in the past. We see this platform as something we're going to continue with for years to come.
"E-learning is here. We just have to keep developing it. We just have to keep listening to our customers and what they want," says Craigmyle.