CompTIA: Tech Industry, Budgets to Rebound in 2022
IT industry advocacy group CompTIA is forecasting a post-pandemic return to acceleration in the tech industry in 2022.
Leave a Comment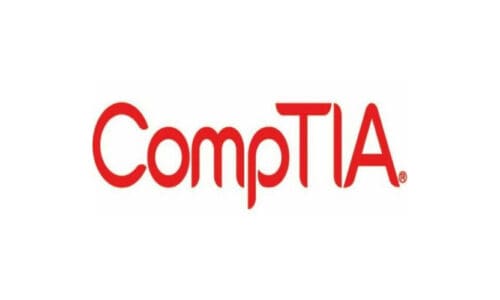 IT industry advocacy group CompTIA is forecasting a post-pandemic return to acceleration in the information technology industry in 2022.
According to the organization's report, "IT Industry Outlook 2022," the technology industry and its workforce are eager to move on from the last two years of simply keeping businesses and careers afloat. Now, the focus is on getting back to acceleration and innovation.
Per the report, nearly 80% of channel companies say they are positive about their firm's prospects for 2022, and about the same percentage of IT professionals feel the same about their role as a technologist.
On the channel side, firms are embracing the pivot to new business models to ensure both continued industry relevance, competitive differentiation and innovation in the years ahead, the report says.
Channel companies are starting to think bigger and rekindle some of the strategic initiatives that were put on hold due to the pandemic.
However, the negative impacts of the pandemic are beginning to subside, as one-third of channel companies are reporting some downside in the past year, a marked improvement from the 50% that said the same in 2020.
More encouragingly, 31% of channel companies reported a positive impact from the pandemic, which is up from 25% in 2020.
In 2020, one third of channel companies are forecasting a net-positive effect of the lingering pandemic, while 26% are expecting a net-negative.
The majority (56%) of channel firms expect to either grow revenue in 2022 or recoup losses from the last two years and return to 2019 revenue levels or beyond. Another 36% expect to remain stable.
The report included 10 trends likely to shape the IT industry, its workforce and business models in the new year, including:
The Workplace Can No Longer Be Easily Defined – The definition of a workplace has changed, and likely for good. The swift move from traditional office-based work to full-time at-home work has exposed upsides and downsides that companies will need to balance in the year ahead.
Changes in Business Travel Drive Innovation – Just as many workers discovered they could be as effective at their day-to-day jobs seated at home, many also found that business travel might not be as essential either—at least not in its past form and frequency.
The Impact of Regulation Goes Beyond New Laws – "Techlash" has faded as a buzzword, but the sentiment is still real. Across the political spectrum, consumers and clients continue to have concerns about the market power of tech giants and the way data is handled.
Technology Budgets Experience Stealth Growth – Technology opportunities are moving beyond hardware installations and software licensing into a wide array of possibilities as businesses integrate technology into their long-term goals. Robust spending may not be obvious when it is allocated across IT department and business unit budgets.
Proactive Cybersecurity Takes a Big Step Forward – Momentum toward a proactive approach to cybersecurity is building. Penetration testing has become a distinct role within cybersecurity team structures. Organizations are starting to realize that either internal resources or outside partners are needed to identify and correct weak spots.
Channel Cybersecurity Has a Ways to Go – Expect channel firms to double down on cybersecurity to win deals and instill confidence in increasingly nervous customers. Ignoring this critical discipline puts a channel firm at a distinct disadvantage in the race to land and cement new customers for the future.
Consulting: Today's Channel Opportunity – More channel firms will have a reckoning that reselling products and services in a cloud marketplace era is fading, but they have volumes of opportunity to transform or expand as business consulting experts.
Chip Supply Chain Woes Provide Wake-up Call – Channel firms, particularly the hardware-focused, may begin to consider holding whether wiser to keep inventory, parts and components close to home, regardless of whether customer orders have been placed yet, in the event of component or other backlogs overseas.
Software Development Gets More Granular – Software applications continue to grow in number and complexity as businesses leverage technology to connect their workforce, reach new customers and improve productivity.
Foundational Data Management Drives an Analytics Revolution – Business will be done differently thanks to data analytics. Companies with a strong data foundation will lead the way. But that can only occur once they understand data basics – the data they have; how it is collected, stored and secured; and what goals they hope to attain through its use.
Read the report for more information.
If you enjoyed this article and want to receive more valuable industry content like this, click here to sign up for our digital newsletters!