D-Tools' Midyear Market Health Report Reveals 5.2% Dip in Per Project Revenues
Average project revenues in the initial half of 2023 took a dip compared to the same period in 2022, signs of an economic upturn are emerging.
Leave a Comment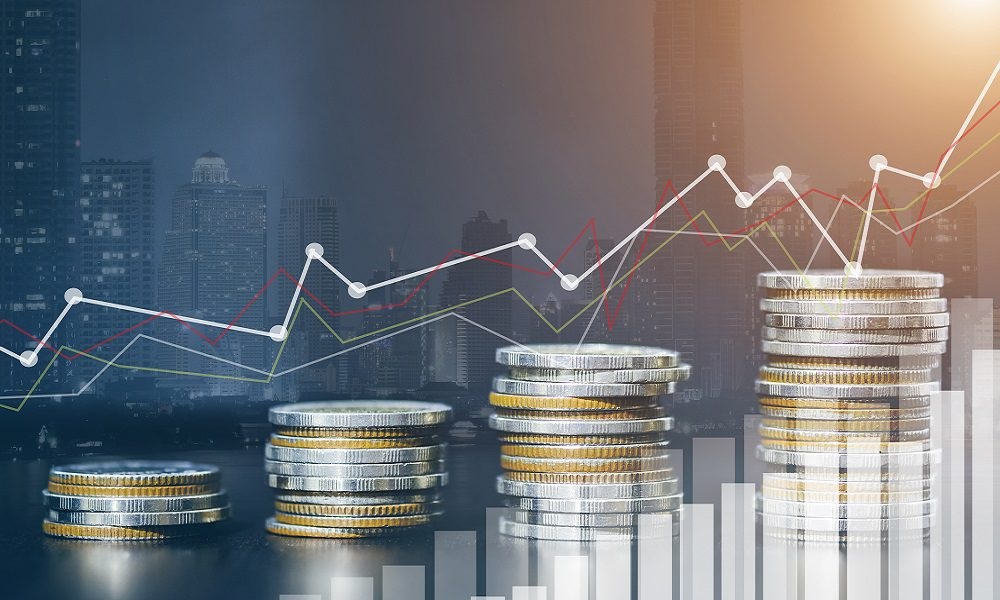 The custom home integration market is largely mirroring the overall U.S. economy through the first half of 2023, with the average per project revenues falling more than 5% compared to the first half of 2022, according to data from systems integration business software provider D-Tools. The company's first Midyear Market Health Report is a look at data derived from nearly 100,000 project proposals created by integrators using the D-Tools Cloud platform.
The data is used to track key industry health markers and critical trends in the custom installation market, according to CEO Randy Stearns.
"This 2023 D-Tools Midyear Market Health Report is the first installment of what will become a series of studies aimed at helping industry players adapt to changing market dynamics and plan for the future," Stearns says in a statement.
Specifically, the D-Tools Midyear Market Health Report found that average project end-user price charged for a residential installation in the first half of 2023 was $15,234, compared to $16,068 in 2022.
Economic factors such as inflation may be to blame, with consumers perhaps opting for budget-friendly smart home solutions. However, demand remains strong, with the average number of proposals and project installations per integrator remaining steady, D-Tools data shows.
According to the data, the average number of proposals through the first half of 2023 was 53, compared with 50 for the same period last year. The number of actual projects was 21 through the end of June 2023, compared to 20 installations in the prior year's same period.
Economic Factors Leading to Price Dip
While demand remains strong, the 5.2% reduction in average project revenue is notable, with this downward trend appearing to have started in the last half of 2022 when economic concerns began to come to a head. In fact, projects installed in the last six months of 2022 were on average 4.4% lower than the first half of last year, according to D-Tools' Midyear Market Health report.
D-Tools links the 5.2% dip in pricing so far this year to several factors, including consumers being "thriftier" and opting for consumer-grade smart home solutions due to uncertain economic conditions.  This could be forcing integrators to value-engineer their proposals and include some of those consumer-grade solutions in their projects.
In addition, this dip could also reflect higher interest rates that are slowing new home constructions and reducing remodeling budgets, giving homeowners pause to spend as much as before on smart home solutions.
Another reason for the shift was the pent-up demand that was being fulfilled in the first half of 2022 due to projects being on hold during the COVID-19 pandemic. That pent-up demand from consumers stuck at home wanting to upgrade their home entertainment systems was satisfied by 2023, so projects would naturally take a dip due to that relatively softer demand.
Proposal and Final Price Gap Widen as Economic Issues Impact Final Project Price
Despite the project revenue size falling 5.2%, the average proposal price submitted by integrators was up a healthy 19%, rising to $33,043, compared to an average quoted price of $27,701 in the first half of 2022, according to D-Tools' data.
However, when compared to the final average installation price of $15,234, integrators are only getting 47% of the quoted price in the final sale. This is down from 2022, when integrators were able to retain 58% of their proposal price in the final installation price.
From the glass-half-full lens, this means that integrators aren't being shy about offering more expensive solutions, but the significant gap could again reflect low consumer confidence in the economy and the preference for consumer-grade equipment.
Value-engineering is common in custom integration as integrators keep a wide variety of product choices at their disposal to help fit client's budgets, D-Tools notes, but this wide of a gap could reflect the growing number of consumer-grade smart home devices hitting the market.
In terms of what product categories are being installed, D-Tools data shows that electrical lighting solutions remain very popular, making up the top two product categories installed so far in 2023. Next were loudspeakers, access control solutions and networking products. However, given the smaller project revenue size, consumers may be asking about more affordable products in those categories.
Custom Installation Tracks with Housing Market
Like the housing market, the custom installation market is healthier in warmer months, according to D-Tools data, which shows that 2023 started slowly before picking up steam in March and then continuing into the second quarter.
According to D-Tools, the respective average installation prices in January and February were 4% ($14,624) and 9% ($13,849) smaller than the norm for the full six months ($15,234).
Then in March, the average project price shot up to $16,046, more than 5% above the norm. April and May projects were around the norm, but the average installation price shot up to $16,187, a full 6% higher than the average project price.
D-Tools gives several reasons why this might be, including the weather, holiday season expenses and income taxes.
Labor Costs on the Rise
D-Tools' first-ever Midyear Market Health Report also looked at the ratio between products and labor, revealing that the average project had 77% of the end-user cost attributed to products and 23% to labor, reflecting a 9.5% increase in labor costs year over year.
That means an average project in the first half of 2023 costs $3,508 in labor and $11,726 for products. However, considering that the average overall installation price fell 5.2% but the percentage of labor rose, the data could reflect that discounting in the first half of the year was largely on product, not labor.
According to the D-Tools report, this tracks with wage inflation pressures that forced many integrators to raise the hourly labor rates they charge customers.
However, the data also reveals that custom integrators' labor charges are far below other construction trades. Citing data from Lightapalooza and Construction Mavericks, D-Tools says electricians earl 70% of their revenues from labor and construction companies earn up to 60% from labor.
Improving Economic Picture
Despite that dip in average project price, there is good news on the horizon for custom integrators, as inflation is beginning to ease. According to U.S. Labor Department data released on Sept. 13, the annual inflation rate was 3.7% for the last 12 months ending in August, down from the 2023 high of 6.4% reported in January, and down significantly from the 2022 high of 9.1% reported last June.
If the upward trend in average project size continues into the second half of the year and the U.S. economy continues to improve, integrators should expect larger projects and perhaps a narrower quote vs. final installation price. However, the second half of 2022 was less busy than the first half, reflecting an overall decline of 4% in terms of average project size.
However, inflation soared last year, and easing inflation this year could signal a much better second half this year. Interest rates are slowing, and supply chain issues are also easing, which could also get projects back on track.
Steps to Take
D-Tools is urging custom installation firms to maintain their proposal and project sizes. The average price per proposal was up by 27% compared to the first half of 2022, and average project sizes also increased throughout the second quarter. Integrators should keep that positive momentum going into the second half of the year as the economy strengthens.
In addition, the integration-oriented software provider is telling dealers to focus on the types of projects that have higher closing rates to help close the gap between proposals and sales.
Lastly, D-Tools says integrators should take a hard look at their breakdown of revenues derived from product vs labor.
Another version of this article originally appeared on our sister-site CEPro on September 19, 2023. It has since been updated for Commercial Integrator's audience.
If you enjoyed this article and want to receive more valuable industry content like this, click here to sign up for our digital newsletters!