AV News to Know Dec. 4, 2020: New Products, Cool Projects and People in New Places
In this week's edition: Carousel launches Teams managed service, WorldStage opens Nashville xR stage and a flurry of new hires.
Leave a Comment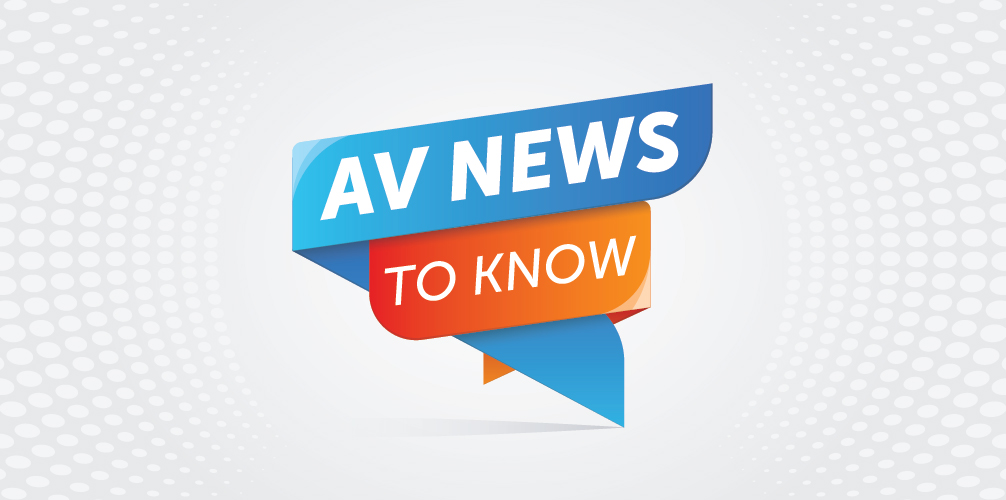 Here's a closer look at some of the AV news, products and projects you might have missed this week. We call it AV News to Know:
New AV Products
Atlona Introduces Self-Paced Certification for Velocity AV Control Platform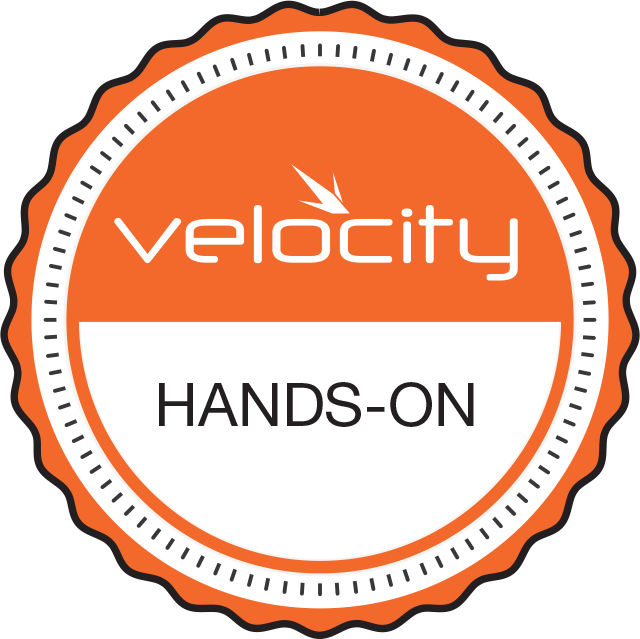 Atlona, a Panduit company, has created a way to bring hands-on training to remote learners.
The online, self-paced Velocity Hands-On Certification course combines recorded video and instructor-evaluated lab assignments with hands-on work using the Velocity software on the student's own computer.
To enable hands-on, distance education, Atlona has made the Velocity software available as a demo environment running via virtual machine on the learner's local computer. The software's system requirements make it possible for participants working from home to complete the course even on many mid-range laptops.
This full instance of the Velocity control system can be used for system development, instructional, and certification purposes, enabling the student to follow along with the training lessons and assignments in Atlona Academy.
Topics covered in the course include setting up a Velocity system and building out the control interface; configuring split-room control systems; configuring and monitoring Atlona products via Velocity; creating a custom graphical user interface; building macros and editing control logic; and creating custom control drivers.
After completing the lessons, learners submit their work for grading and approval, ultimately earning their certification as a Velocity Authorized Purchaser or Velocity Authorized Reseller. Successful participants also earn AVIXA Certified Technology Specialist (CTS) Renewal Unit (RU) credits.
URC Announces Total Control Accelerator 3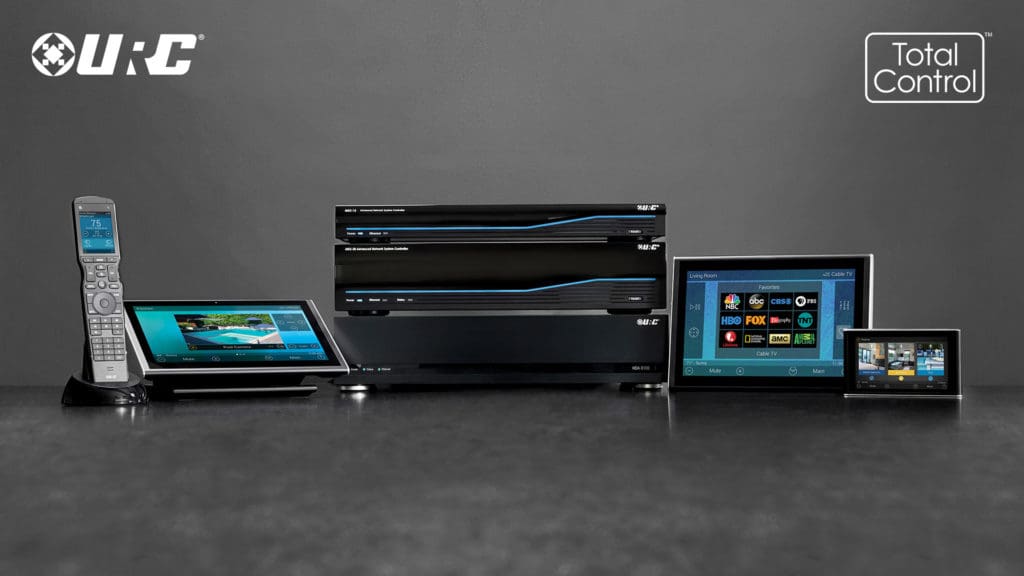 URC announced the launch of Total Control® Accelerator 3 Operating System (OS) and several unified modules enabling integration across hundreds of climate, lighting, entertainment and security brand sub-systems and devices.
The Total Control Accelerator 3 OS is an evolution of URC's operating system which allows its certified dealers to program and install automation systems.
Its goal is to help dealers deliver user experiences more efficiently and increase their revenue and profit potential.
This new OS launched in two versions: Expressway and Experience.
ScreenBeam Expands Partnership with Exertis ProAV to Americas and Canada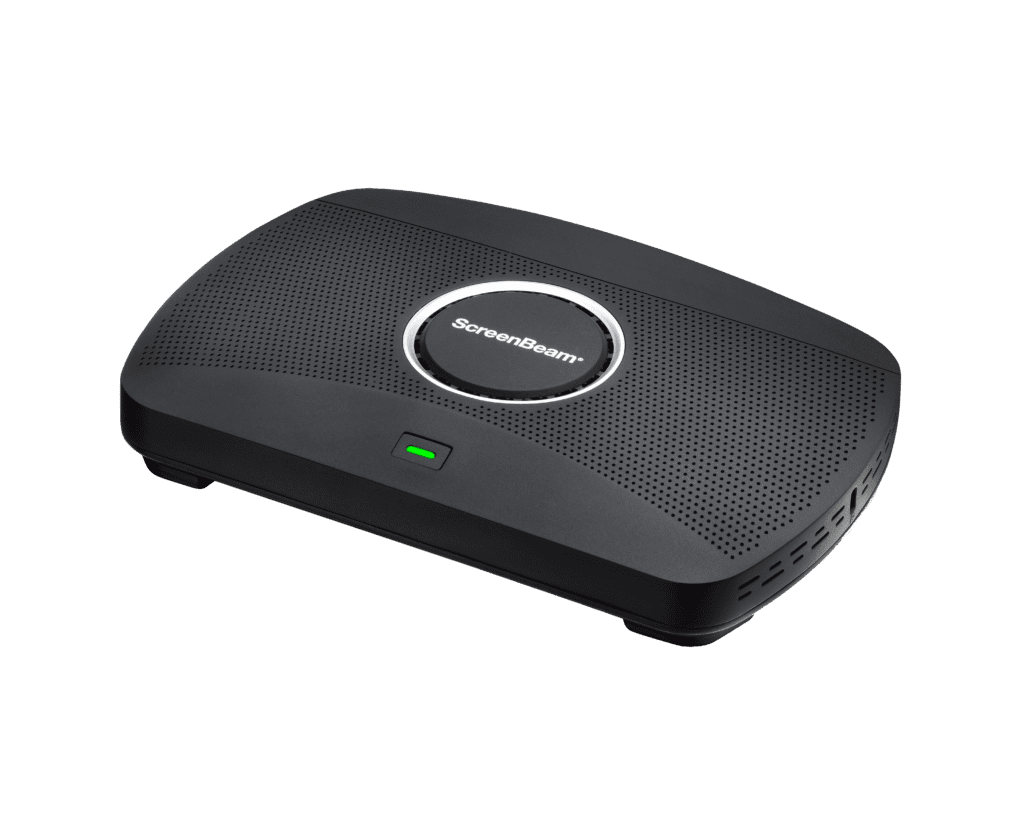 ScreenBeam announced this week its existing partnership with Exertis ProAV now extends to the United States, Latin America and Canada. ScreenBeam began its partnership with Exertis in March 2020 as a strategic, U.K. supplier.
ScreenBeam's app-free wireless presentation system eliminates all physical connectors between the user device and the in-room display. It can be integrated into a UC system to merge both technologies into a single collaborative experience.
Carousel Industries Launches Microsoft Teams Managed Services Offering
Carousel Industries this week announced it is among the first IT services providers worldwide to attain the Calling for Microsoft Teams Advanced Specialization.
The specialization enables Microsoft Gold partners to further demonstrate deep knowledge, extensive experience, and proven success in deploying and managing the Microsoft 365 Phone System, Calling Plans and Direct Routing.
One of the requirements for this specialization is a minimum of 2,500 active Microsoft Teams calling users. Carousel has met this goal through the deployment of more than 55,000 Microsoft Teams calling seats in 2020.
Carousel has also launched its Microsoft Teams managed service offering for proactive monitoring, management, and automated provisioning across simple and the most complex multi-vendor Teams integrations for both voice and video.
Audio Visual Projects
WorldStage Opens xRStage-Nashville @ NuMynd Studios
WorldStage has brought its third LED video studio to market in Nashville in collaboration with NuMynd Studios, a film studio rental company.
The xRStage-Nashville @ NuMynd Studios is open to fill a wide array of production needs, including commercial shoots, live and pre-recorded presentations, all types of entertainment projects, and full-service Mixed Reality shoots.
It features high-resolution c3ONE LED video walls and an LED i5FLOOR in a 20w x 16d x 14h configuration, plus full camera support, lighting and grip.  The space offers all the LED video display capabilities currently in demand for virtual productions, as well as full functionality for Extended Reality (xR) shoots.
"WorldStage is very pleased to partner with NuMynd, a long-established company with a well-earned reputation in the area, to offer advanced production services across a range of markets," said Michael May, VP of account management at WorldStage.
"Together we will provide video support and a real time in-camera compositing experience for high-profile concerts, major corporations and those exploring Immersive xR experiences.  From drop-in-and-play to immersive LED projects and xR, xRStage-Nashville @ NuMynd Studios is flexible enough to handle any production need in the southeast," he said.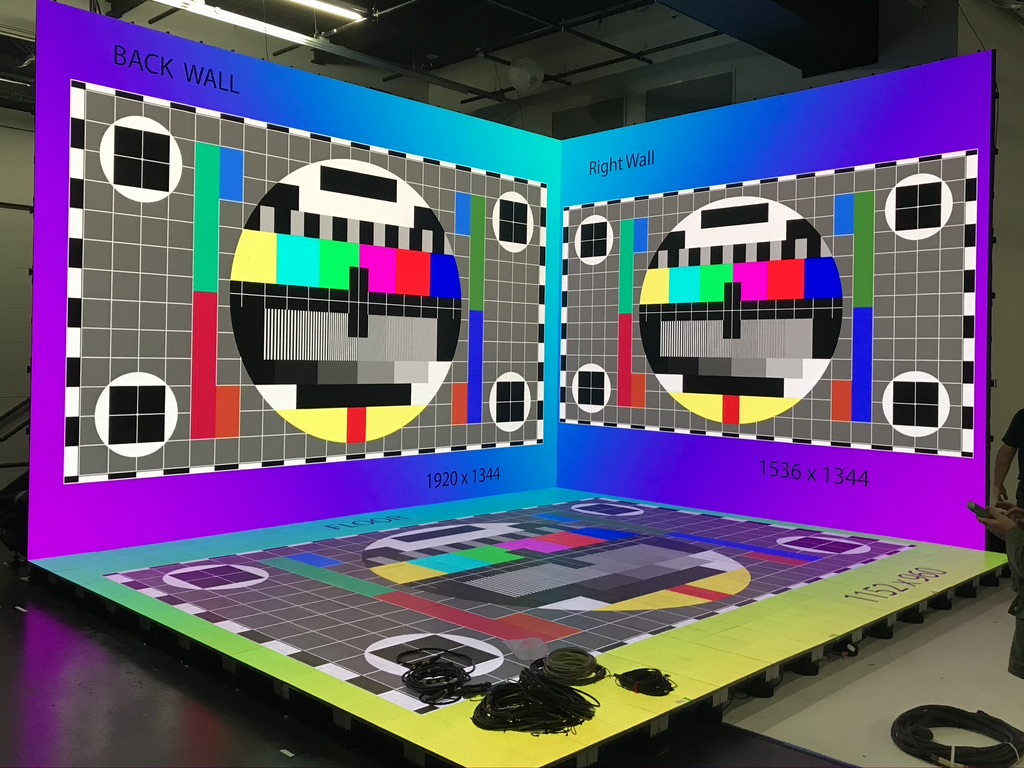 "xRStage marks a new chapter for us," said Greg Page, founder/CEO of NuMynd Studios and PK Pictures.  "We're always looking for what's next, and in xR we found it.  We already have the asset base and the skill set to provide xR services, via our interactive software company Blackbox Realities, and our partnership with the animation team at Magnetic Dreams.
"Now WorldStage has come in with their amazing resources bringing our combined capabilities to a whole new level," he said.
Page reports that CMT, Nissan, Bridgestone and Sherwin-Williams have already booked national projects at xRStage-Nashville @ NuMynd Studios.
"Every client we've told about our new partnership has said 'Sign me up!'" he said. "We can scale the xRStage experience to fit any need at any budget. We are able to offer the services, support and technology that make every project a win-win for everyone involved."
"It's an exciting time for us here in Nashville," said May. "We love the versatility of the set-up and are offering demos of xRStage-Nashville @ NuMynd Studios now."
Indoor Denver Restaurant Chooses d&b for Outdoor Concert Venue
Number Thirty-Eight in Denver is taking its indoor bar and restaurant outdoors.
Co-owners Spencer Fronk and Andrew Palmquist, both Denver natives, have been planning the expansive indoor-outdoor concept since long before the pandemic began yet have pivoted their approach to fit perfectly—and safely—with the times.
Even with winter approaching, Fronk and Palmquist are enthusiastic about opening Number Thirty Eight right now.
"We want this to be Denver's après destination," said Fronk. "We're natives and know well how much Coloradans like to be outdoors. We hope people will bundle up; in fact, we can't wait for the first show when it's snowing."
Concertgoers will experience a thoughtfully planned health and safety process at Number Thirty Eight, from wrist bands handed out upon entry that will support contact tracing and touchless ordering and payment to the spacing of the myriad seating arrangements.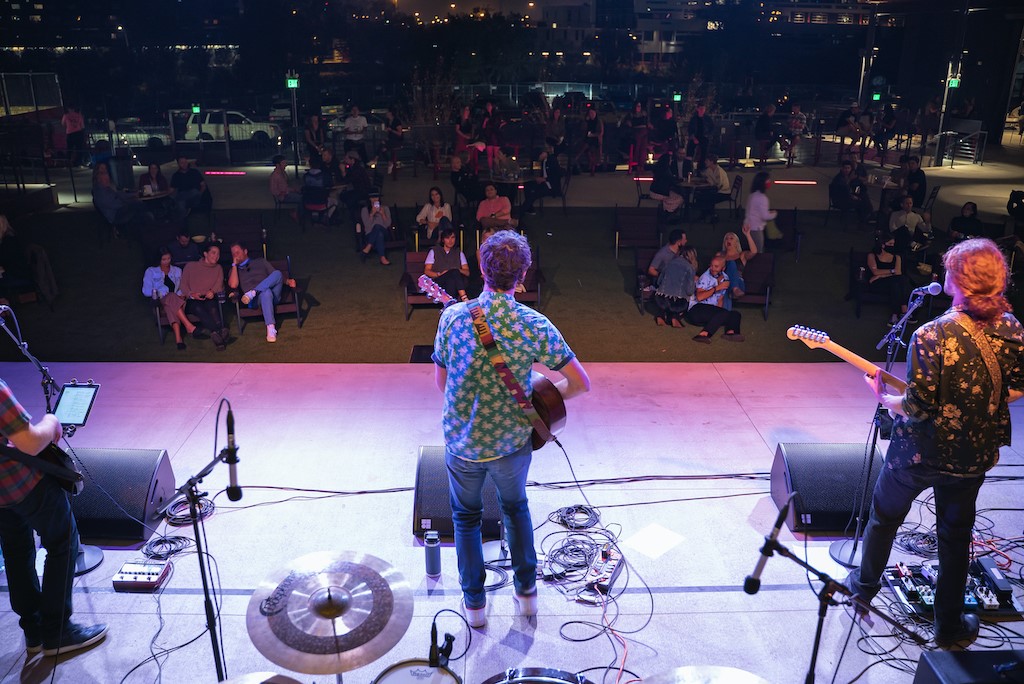 A maximum of 175 guests will be allowed into the enormous space—12,000 square feet inside, 18,000 square feet outside—instead of its normal-times capacity of 1,000. Of course, masks are mandatory when not seated.
To take this outdoor approach to the next level, Number Thirty Eight hired Brown Note Productions of Thornton, CO with the audio and lighting approach to their plan.
"Our client approached us to do a complete audio and lighting design for the outdoor venue, so we've been involved from the beginning of the project," said Zach Richards, director of integration at Brown Note Productions.
"Their concept is to have a performance space capable of accommodating local, regional and national artists, and want to offer all artists and fans a really premier quality system unlike many typical outdoor venues of its size," he said.
Local artists needed the system to be easy to operate so Brown Note utilized the Q-SYS platform (including the d&b plugin module for Q-SYS) to provide an easy-to-use mixer for these instances, said Richards.
The d&b system also has direct inputs for other consoles that regional touring artists may bring along and so they can use the Q-SYS plugin to make this change providing a direct input path to the d&b amplifiers, he said.
For larger touring artists, Brown Note did all of the necessary infrastructure specifications to allow for larger systems to be deployed if necessary, said Richards.
Brown Note specified the weatherized variant of the 24S point source loudspeaker for the main left/right channels; because of the dipole behavior;  always necessary to have great pattern control in an outdoor venue to keep sound where it is needed.
A weatherized d&b 10S is used as a center fill designed to be utilized when larger systems are brought in for touring artists.  There is a single weatherized 21S subwoofer in a custom fabricated enclosure providing consistent low frequency coverage throughout the venue.
With Number Thirty Eight's directive to provide premier sound quality to the artists as well, the monitor package features d&b Max2 wedges.
"We designed the sound and lighting system at Number Thirty Eight to be plug and play for our musicians," said Fronk. "The stage at Number Thirty Eight is both state-of-the-art and accessible.
"Any musician can plug into our systems and perform without needing to bring additional production equipment. We are hyper-focused on Number Thirty Eight being a platform for musicians from across Colorado," he said.
"We're all proud to have successfully completed this project in September, in time for a handful of shows before the Colorado winter sets in," said Richards.
The d&b configuration includes 2 x 24S-D loudspeaker, 1 x 10S-D, 1 x 21S Subwoofer, 1x 30 D installation amplifier, 4 x MAX2 Monitor, NL4, and 1 x 10D installation amplifier.
Brown Note specified a lighting package that features Chauvet Professional IP rated fixtures including COLORdash Par-Hex 12's and 7's. The lighting system can be controlled via a ChamSys Quick 10 lighting console or from the Q-SYS touch panel triggering presets from an Interactive Technologies Cue Server.
People and Places
AtlasIED Announces Matt Czyzewski as Executive Vice President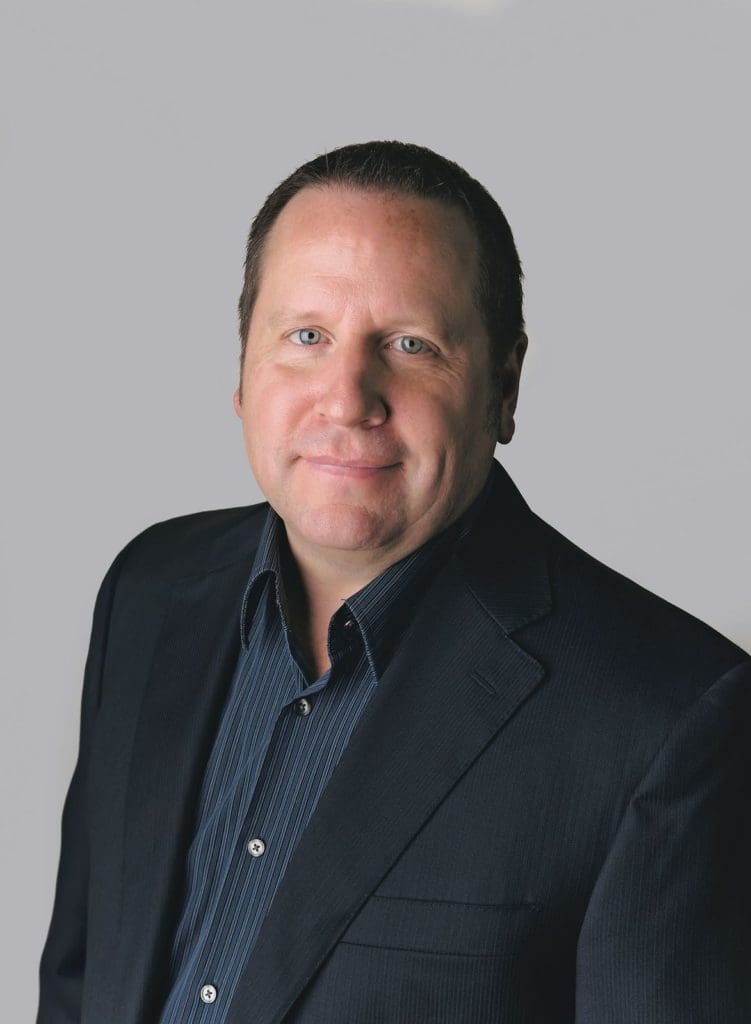 AtlasIED announced this week the appointment of industry veteran Matt Czyzewski as the company's new executive vice president.
As a top executive with more than two decades of industry knowledge and sales and business expertise, Czyzewski will "help drive successful sales and business strategies, product development, and sustained growth for AtlasIED," according to the announcement.
Liming Fu Joins TVU Networks as VP of Sales for Asia-Pacific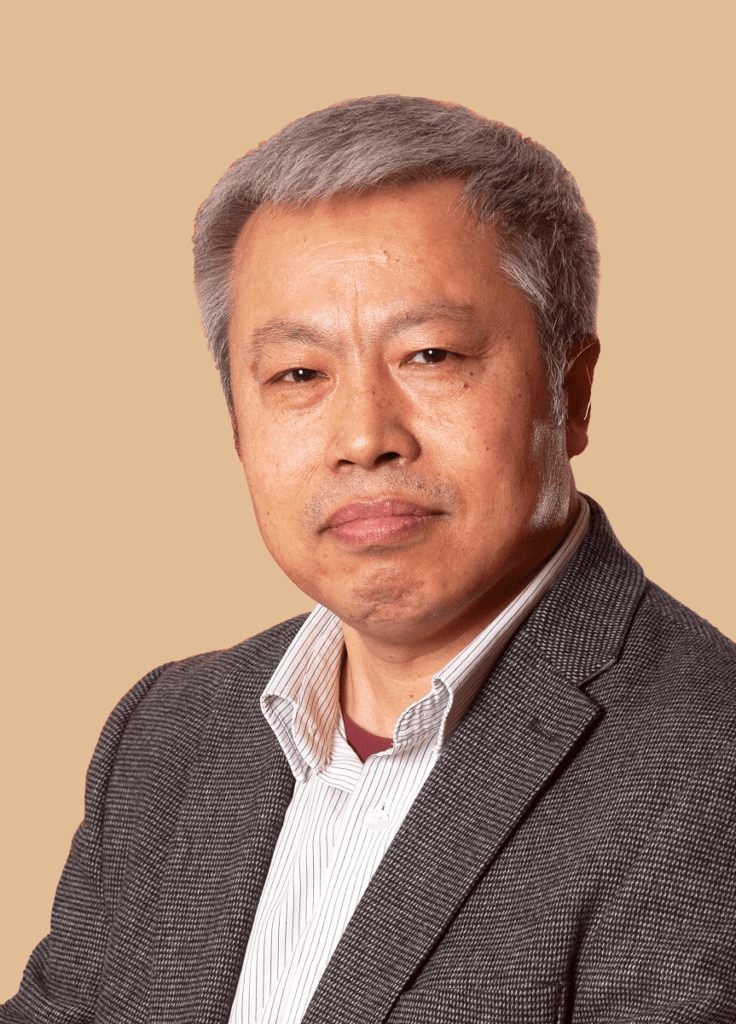 TVU Networks this week announced that Liming Fu has joined the company as vice president of sales for the APAC region, which includes Greater China, Japan, Philippines, Singapore, South Korea, Thailand and other countries.
He will lead sales and marketing efforts in APAC.
Fu brings more than 30 years of experience in the television broadcast and media industry around the APAC region. Prior to joining TVU, he was VP of media infrastructure at EVS.
Before EVS, he was with Axon Digital Design B.V. for 16 years where he held several executive positions in sales, service and marketing, including VP APAC region operation and managing director of APAC.
Riedel Names Renaud Lavoie as Senior VP of Technology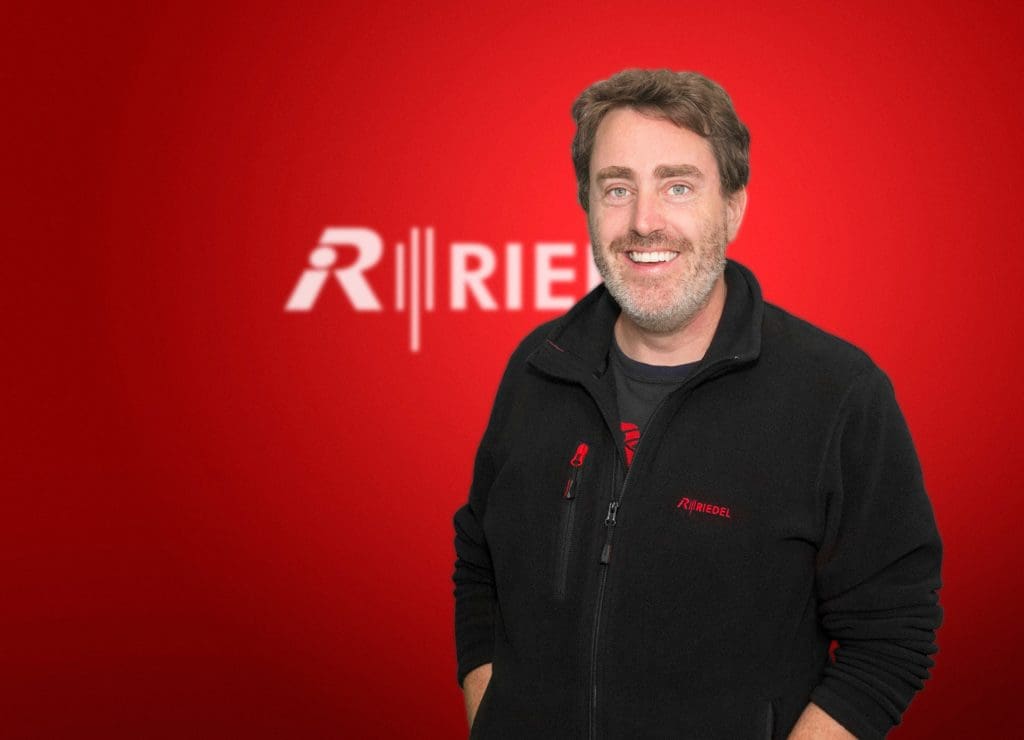 Riedel Communications this week announced the appointment of Renaud Lavoie to the newly created position of senior vice president, technology.
He will work to drive technological innovation, advance Riedel's video solutions portfolio, and strengthen the company's expertise in IP-enabled hardware and software.
Lavoie moves into this role after serving for almost a year as managing director for Riedel Montreal. He will work to increase interaction between Riedel's research teams by managing a rotating group of engineers from different R&D disciplines to explore new technologies.
Ty Robinson Promoted to Symetrix Director of Sales and Marketing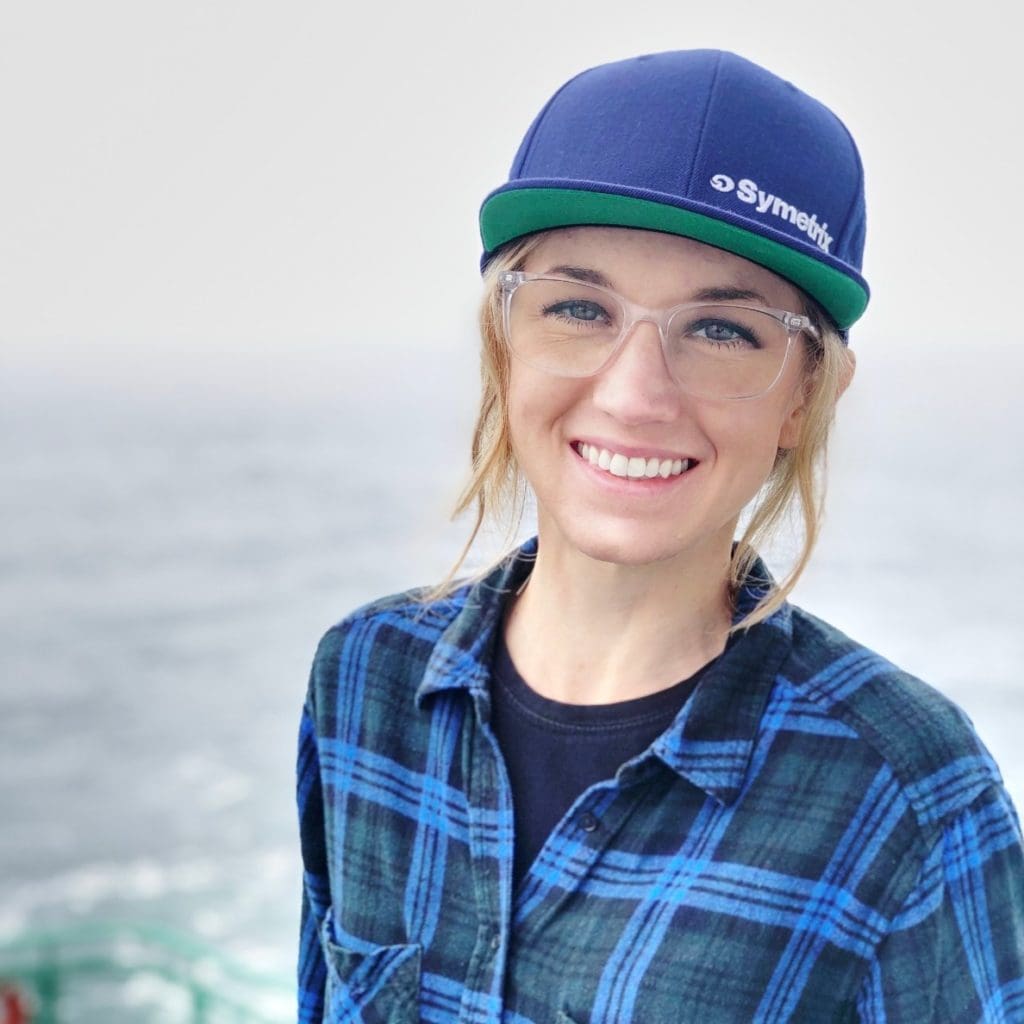 Symetrix this week announced that Tylene "Ty" Robinson has been promoted to director of sales and marketing, unifying the Symetrix marketing team with the global salesforce to amplify the brand's reach.
With a strong background in web design and digital marketing, Robinson's transition to this new role will allow her to lead the brand by supporting and empowering the marketing team in unison with the Symetrix global salesforce.
Industry Veteran Michael Palmer Joins EAW as Director of U.S. Sales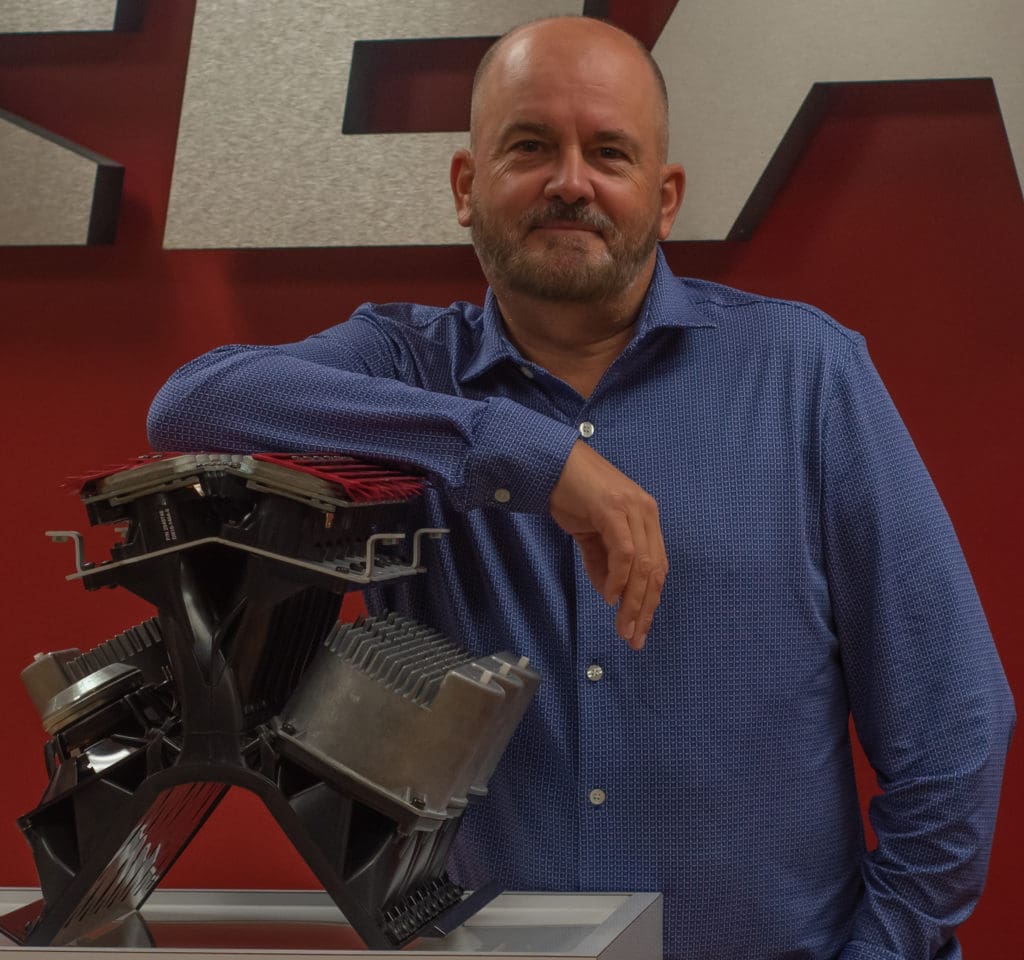 Eastern Acoustic Works this week announced the appointment of pro audio veteran Michael Palmer as its director of U.S. sales.
In his new role at EAW, Palmer is overseeing all aspects of sales throughout the U.S. working with manufacturer's sales reps and regional sales managers. He will liaison with EAW's installation and touring applications teams as well as consultants, contractors and concert/event production companies.
Vizrt Group Hires Daniel Url as Head of Global Product Management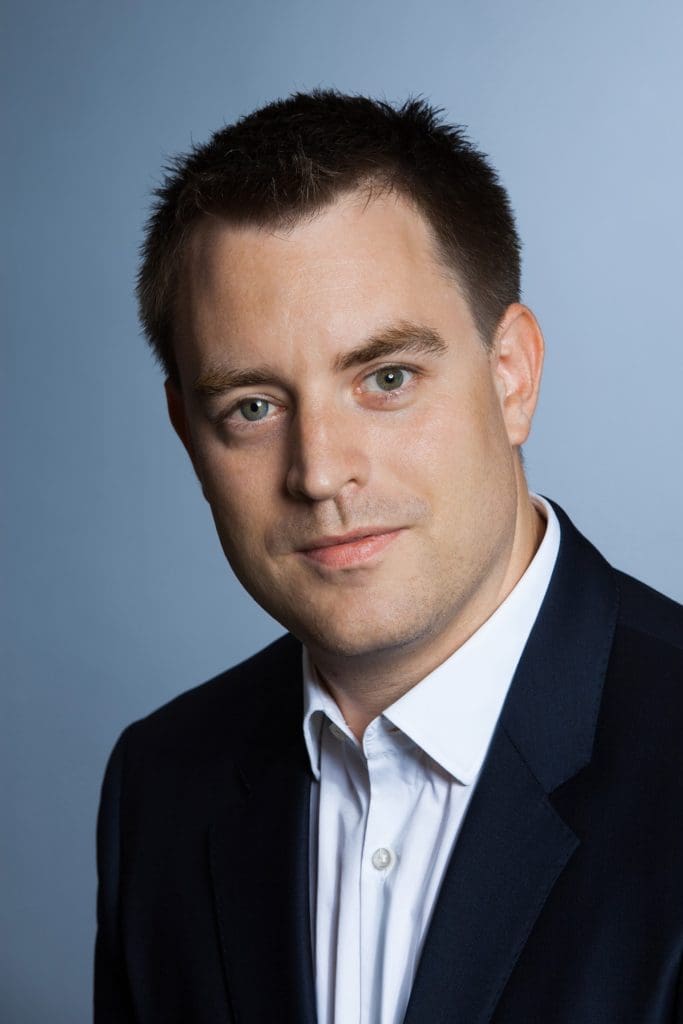 Vizrt Group announced this week Daniel Url has joined the company as head of global product management.
Url was managing director and chief sales officer of Qvest Media for more than 11 years, overseeing project sales including installations of Vizrt products at Sky Sports Munich, ORF Vienna, Nine Network Sydney, and many others.
Karan Kathuria Joins Renkus-Heinz with Focus on Asia, Oceania and SAARC Regions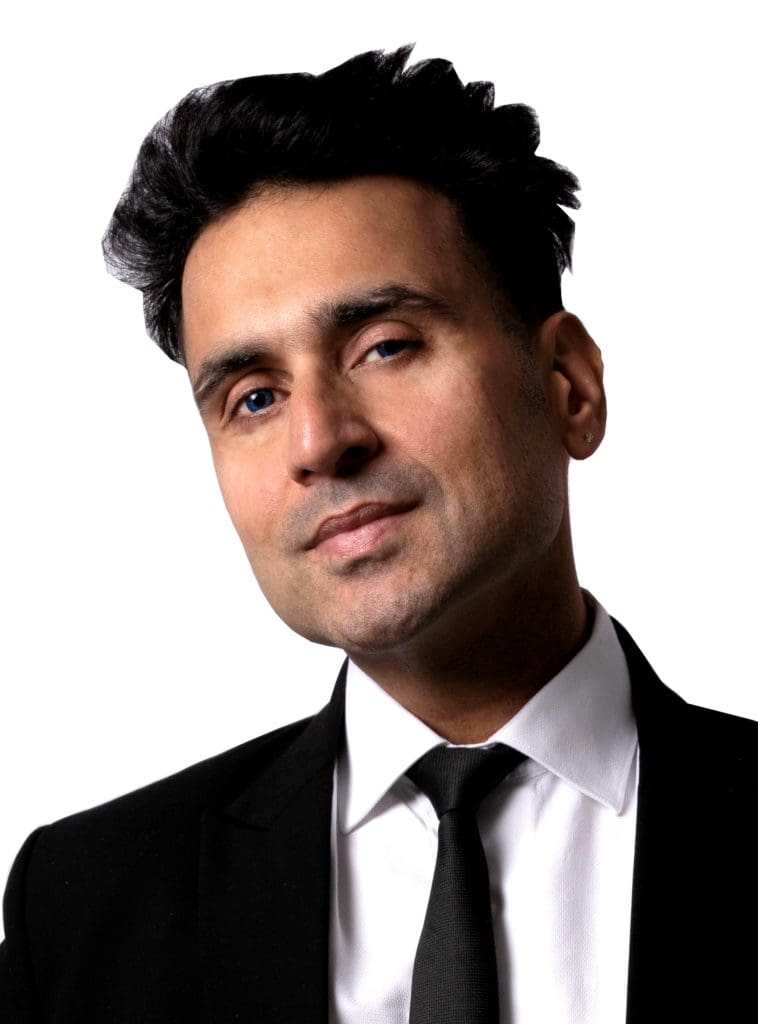 Renkus-Heinz has appointed Karan Kathuria to the position of director operating across Asia, Oceania and SAARC.
The role will see Kathuria evolving these regions through the introduction of Renkus-Heinz technologies to the Pro AV community – including consultants, integrators and end users.
Kathuria's professional background includes engineering, sales, operations and marketing roles with renowned organizations, including Bose, Harman, and MUSIC Tribe. His most recent position was senior director at MUSIC Tribe, a position he'd held since 2015.
Easescreen Adds Manfred Freiberger as VP of North America Sales
Easescreen has announced the appointment of Manfred Freiberger as new VP of sales for North America.
Freiberger is a longtime salesman for Screen Innovations, DNP and Stewart Filmscreen.
Hitachi Kokusai Moves U.S. Headquarters to Larger Facility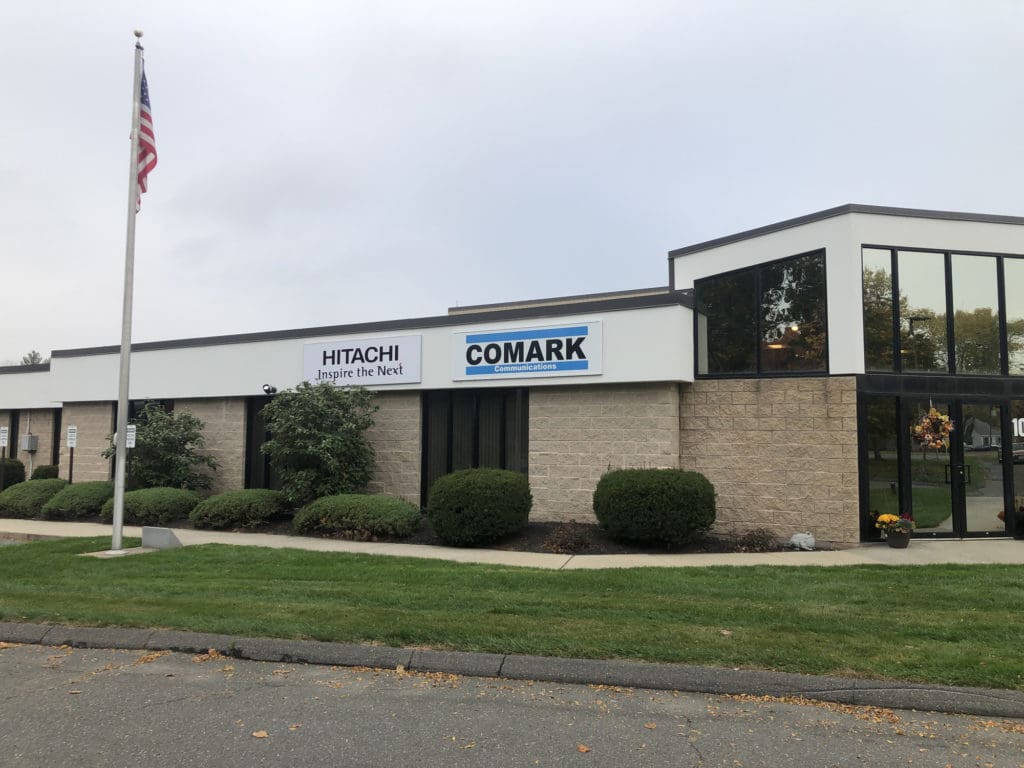 Hitachi Kokusai Electric America, Ltd., has relocated its U.S. headquarters to a larger facility in western Massachusetts.
The move brings the innovative manufacturer of advanced broadcast, production, surveillance, and industrial vision cameras together with its subsidiary Hitachi Kokusai Electric Comark LLC (Comark) under one roof with more than 53,000 square feet of usable space.
Hitachi Kokusai is beginning the transition to its new building this month, with the changeover officially effective by Jan. 1, 2021. The company is retaining all its staff. Employees choosing not to relocate to the Massachusetts facility will work remotely.
Hitachi Kokusai's new address will be:
Hitachi Kokusai Electric America, Ltd.
104 Feeding Hills Road
Southwick, MA 01077
The company's toll-free phone number remains (855) 891-5179. All employee phone numbers and extensions also remain intact.