AV News to Know June 26, 2020: New Products, Cool Projects and People in New Places
In this week's edition: Shure and Logitech join forces, HB Communications upgrades IBM Watson Center auditorium and PSNI starts global services committee.
Leave a Comment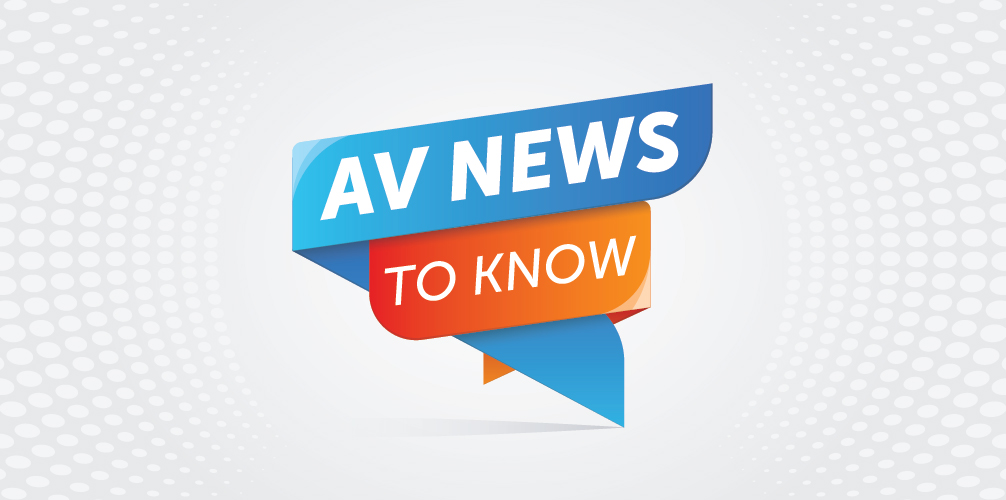 Here's a closer look at some of the AV news, products and projects you might have missed this week. We call it AV News to Know:
New AV Products
Extron Introduces Three New TouchLink Pro Series Touchpanels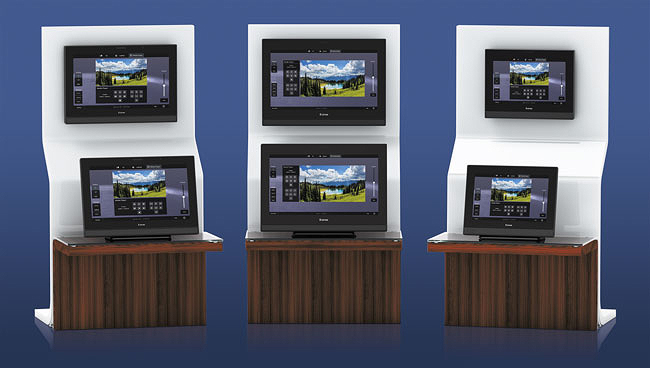 Extron this week introduced three new series of TouchLink Pro Series touchpanels with enhanced processing power and more memory.
The TLP Pro 1225, TLP Pro 1525 and TLP Pro 1725 Series are designed to handle today's AV control needs, but with their quad core processing and abundant memory, they are also ready for whatever AV demands lie ahead.
These 12", 15", and 17" touchpanels come in both tabletop and wall mount form factors and have capacitive edge-to-edge glass touchscreens with 24-bit color and a responsive control surface. They feature video preview inputs that support high resolution video.
LG Launches 27- and 34-Inch All-in-One Thin Clients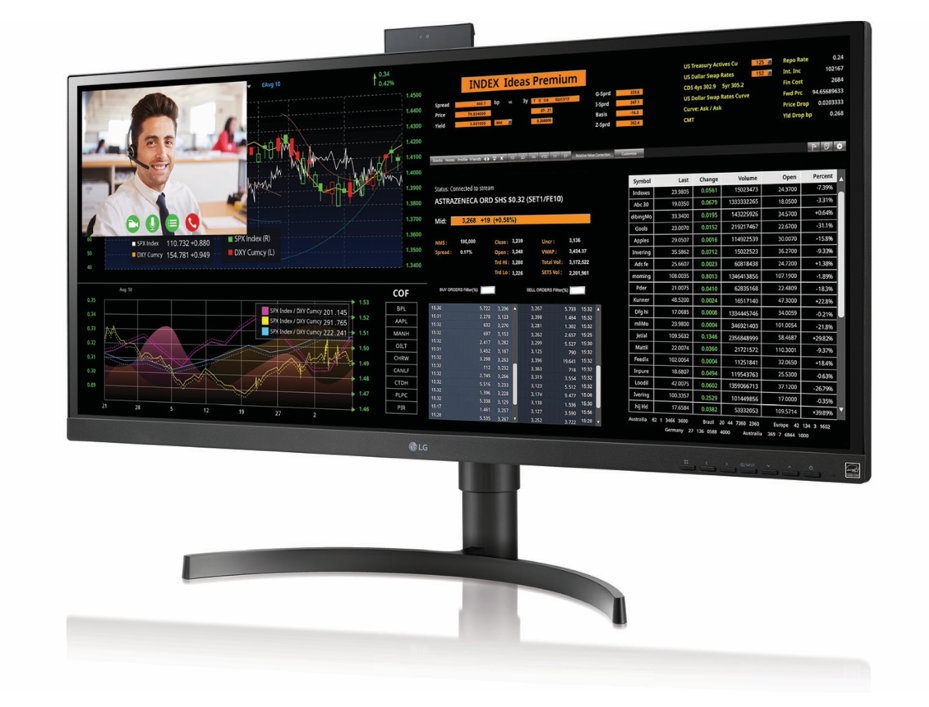 LG Business Solutions USA has introduced two new all-in-one Thin Client solutions, a 27-inch 16:9 model and a 34-inch 21:9 ultrawide model, each with full HD resolution, IPS panels and quad-core Intel processors that make them ideal workstations for corporate environments.
Both the 27-inch (model 27CN650N-6A) and 34-inch (model 34CN650N-6A) displays include an Intel Celeron J1045 quad-core 1.5GHz processor (up to 2.5GHZ burst), integrated graphics, and a 128GB solid state hard drive.
They also feature a microphone-in port, built-in dual speakers, Wifi, Bluetooth 5.0, a pop-up HD webcam and an adjustable stand, along with fanless design.
Shure Network System Paired with Logitech Collaboration Systems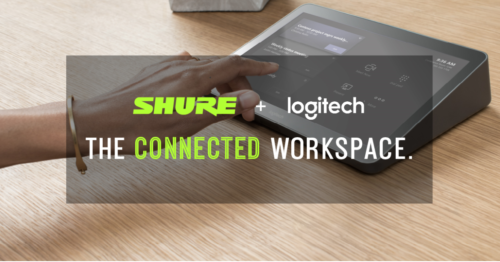 Shure is collaborating with Logitech to deliver video collaboration solutions for meeting rooms of all sizes.
The Logitech Collaboration Program (LCP) allows customers to benefit from enhanced relationships with partners.
Customers who purchase Shure's Microflex Advance ceiling array, tabletop microphone, IntelliMix P300 audio conferencing processor and Microflex wireless microphone products, along with select Logitech Video Collaboration products, now receive a solution that is optimized for groups to collaborate.
Matrox Now Shipping QuadHead2Go Q155 Card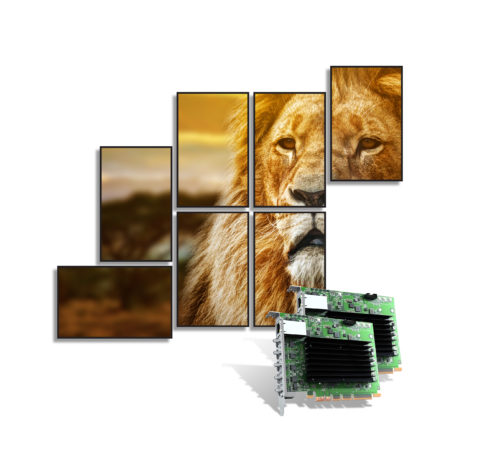 The Matrox QuadHead2Go Q155 multi-monitor controller card is now shipping.
Powering up to four Full HD displays from a single HDMI video source—including HDCP devices—the QuadHead2Go Q155 card provides OEMs, system integrators, and AV installers with a tool to add more displays to video walls of any type and size.
Designed to integrate into Matrox-based or third-party platforms, QuadHead2Go fits digital signage, control room, broadcast and other video wall solutions.
Audio Visual Projects
Radiance LED Creates Massive Upgrade for IBM's Watson Research Center
When the technology juggernaut IBM wanted to update their main auditorium display in the Thomas J. Watson Research Center, they needed a solution with world-class quality and performance to match.
One of the largest industrial research organizations in the world, IBM has pioneered scientific breakthroughs across many promising and disruptive technologies.
They are credited with bringing the first personal computer to life, as well as creating the first hard disk, the development of magnetic stripes for credit cards, and the practice of barcode scanning, just to name a few.
Today, the company is leading research in cutting-edge fields such as artificial intelligence, blockchain technology, and quantum computing. This includes IBM Watson, the company's suite of enterprise-ready AI services, applications, and tooling.
World-Class Industrial Design with Dynamic LED Visuals
One location spearheading these innovations is the Thomas J. Watson Research Center: the headquarters of IBM's Research Division. Researchers at the center often need to present findings in executive and client engagement meetings which take place in their 240-seat auditorium.
IBM recently selected a Digital Projection Radiance LED video wall for their primary display in the central space. The previous display technology utilized in the auditorium was a Digital Projection TITAN Pro Series projector with a motorized screen.
The client's vision involved upgrading to direct-view LED technology to create a brighter, more color-rich and dynamic presentation space, uninhibited by ambient light, and capable of delivering ultra-high resolution up to 8K.
The modular Radiance LED solution also allowed IBM to benefit from a totally seamless image across the entire front wall.
Designed to be maintained completely from the front, and needing only a few inches of depth, the Radiance LED system required very little modification to the auditorium wall infrastructure. The actual LED display panels fit perfectly where original wood paneling was installed.
The result was a dynamic and immersive LED display, measuring 34 feet wide by 16 feet tall, installed to match an architecturally significant curved wall, which was important to the aesthetic of the auditorium.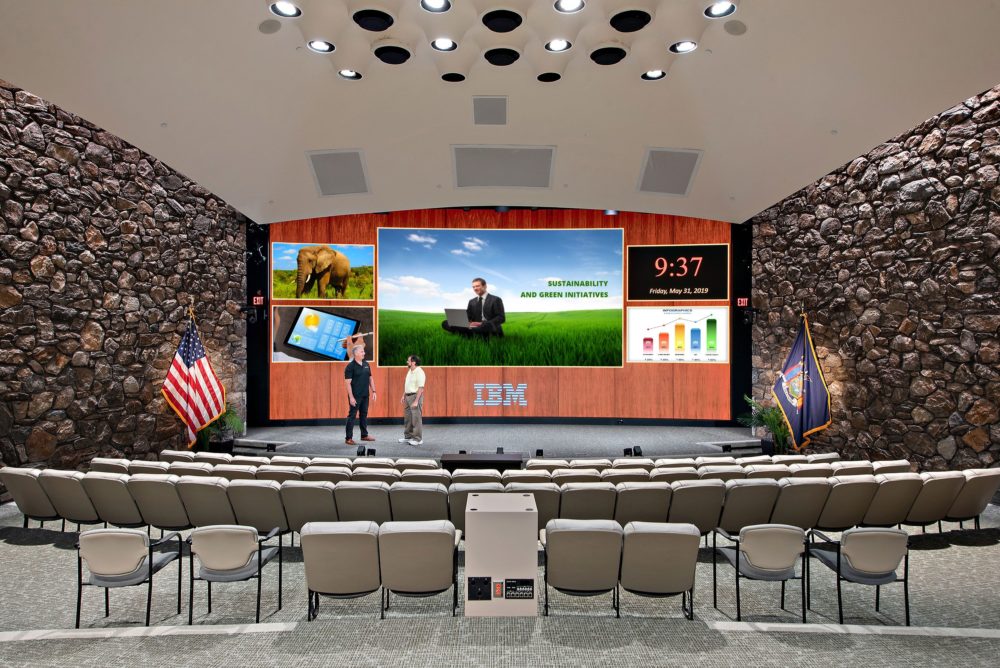 In partnership with HB Communications, Digital Projection provided design engineering and installation of the curved wall, ensuring a successful deployment of the near-8K resolution display.
"We believe that profound breakthroughs come when businesses, governments, academic institutions, and others work together to tap into diverse points of view and expertise," said Lorraine Herger, former director of research integrated solutions at IBM.
"Our vision was to provide a stunning, 'jaw-dropping' image that would make presentations more memorable to the audience. The full-screen image with its immense size (34'x16') is amazingly lifelike and impresses the audience," she said.
HB Communications built a new presentation and production system to complement the fine-pitch LED video wall.
It includes an Analog Way multi-layer premium seamless switcher, Ross SDI routing system, Crestron NVX network AV encoding/decoding system, Shure MXA910 beamforming ceiling microphones, Meyer Sound surround sound speaker system, and Panasonic HD PTZ camera systems.
"One of the main challenges for this application was meeting the client's technology requirements while preserving the architectural integrity of the auditorium," said HB senior account executive Tim Hutton.
"The front wall of the auditorium consisted of wood paneling which IBM wanted to retain so an ingenious solution was needed. Multiple high-resolution pictures of the front wall were taken and combined into a single background image which perfectly emulated the wood paneling when displayed on the Radiance LED Video Wall," he said.
L-Acoustics Helps St. Matthew Catholic Church Share the Gospel
If the term "megachurch" is solely reserved to describe the world's largest Protestant houses of worship, then St. Matthew Catholic Church of Charlotte is by all rights a "mega-parish."
With more than 40,000 parishioners from over 11,000 households currently registered as members, St. Matthew offers 100-plus active ministries and is distinguished as the Catholic church with the largest congregation in the United States.
In 1996, to accommodate its large and growing membership, the church dedicated a 2,200-seat, fan-shaped worship space that presently hosts at least eight services each week.
Although St. Matthew updated its sanctuary sound system in 2012 with a newer loudspeaker setup based on an exploded cluster design, in recent years, that system suffered from clarity and reliability issues, and ultimately succumbed to a lightning strike late last year.
The church's production team had already been in talks with SES Integration of nearby Concord to design a retrofit PA system that would provide improved intelligibility, coverage and dependability.
As the integration division of Winston-Salem-based touring sound provider Special Event Services, SES Integration zeroed in on the manufacturer's compact Kiva II enclosure as the right choice for the Ballantyne neighborhood Roman Catholic church.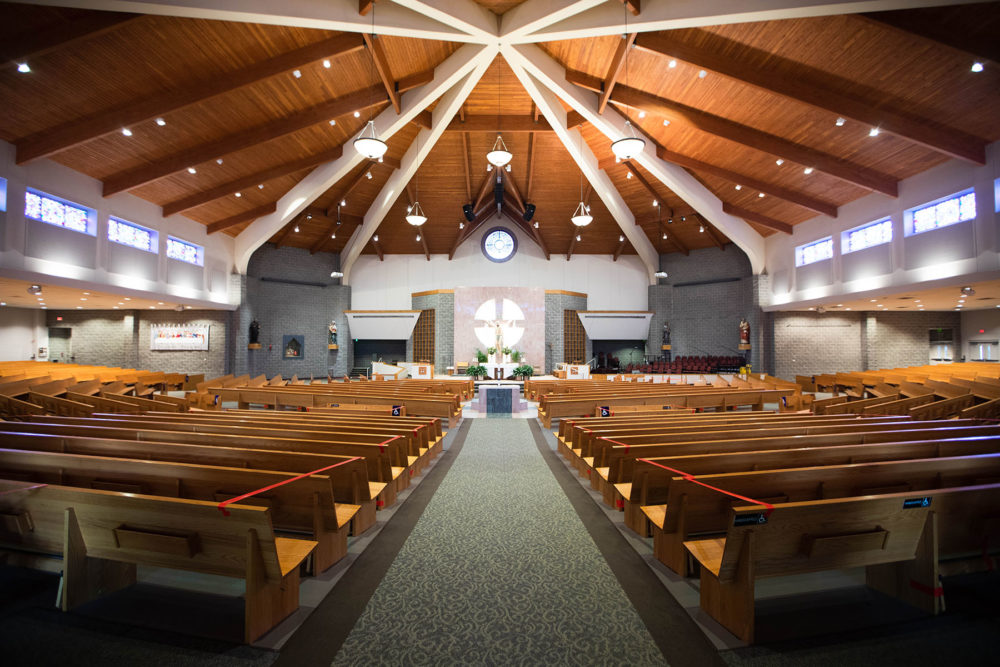 SES Integration director Trey Blair and his team created a new system design that ultimately featured a mono configuration of three Kiva II arrays—a central hang of seven enclosures flanked by twin arrays of six Kiva II.
Solid low-end reinforcement for the sanctuary's wide seating area is achieved by two ground-based KS28 subs, concealed behind white scrims to the left and right of the stage. Frontfill is provided by two compact 5XT coaxials mounted into the faces of pulpits on either side of the stage, while a total of four more Kiva II with white finishes are flown over the acoustically shadowed rear left and right seating areas for delay.
A single LA12X and three LA4X amplified controllers collectively power and process the entire system, which is now mixed on a new Allen & Heath dLive S5000 mixing console.
"With no downtime possible on the weekends, we had to wrap the entire project up in five days," recalls SES Integration regional manager Anthony Frampton. "Our goal was to have everything done before their Christmas Mass, so we integrated everything during the first week of December, and they had their first service with it that Sunday."
St. Mathew Communications Specialist and Content Director Jim Alvarez, who has been on staff for six years and a parishioner there for nearly two decades, is pleased with the upgrade.
"I have known Anthony and the SES Integration crew for several years, and I trust them 100 percent," he said. "When I asked them to help us find the best solution for our sanctuary, I wanted every person to experience the absolutely clearest and crispest sound possible."
"Every person in every seat at every Mass gets a vibrant, clear and beautiful sound experience. In fact, I've had several parishioners tell me, 'Wow! I had no idea how inadequate our old sound system was until it was replaced—this sounds incredible,'" said Alvarez.
People and Places
Listen Technologies Names Sam Nord Vice President of Global Sales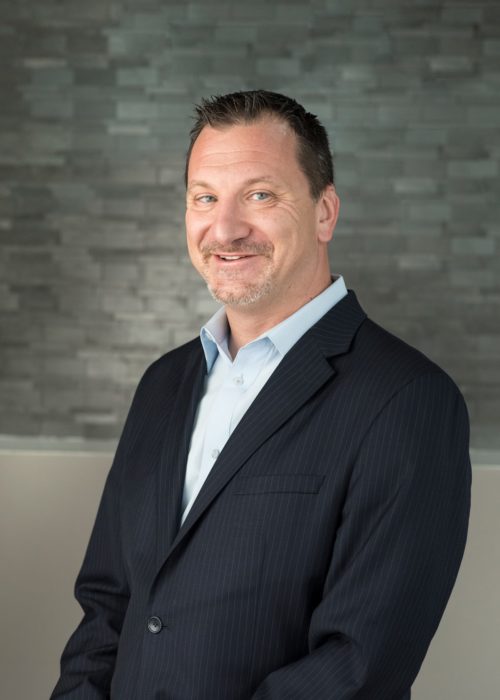 Listen Technologies Corporation has promoted Sam Nord to VP of global sales.
In this role, Nord works with Listen Technologies' partners to sell the company's audio and content solutions to their customer bases. He also oversees Listen Technologies' outside and inside sales teams.
Nord has spent his entire career in the AV industry. He joined Listen Technologies in 2013, after having been a customer for many years in previous roles as a dealer and integrator. Most recently, he was director of global sales.
Dan Lynch Joins Symetrix as VP of Marketing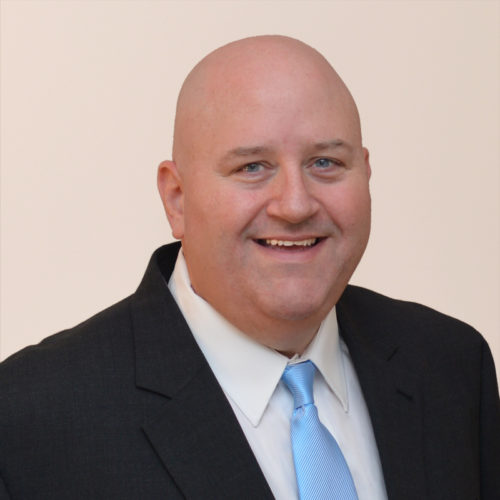 Dan Lynch has joined Symetrix as their new VP of marketing, leading the growth and development of the marketing, product management, and technical support teams.
With more 30 years of experience, Lynch began his career in live music production and began using DSPs as a monitor engineer for a regional sound company in Des Moines, Iowa. He joined BSS Audio in 2004, where he worked as an application engineer supporting the development of BSS SoundWeb.
After eight years, Lynch was brought onto the Biamp team where he directly supported AV installers with their projects. By 2014, he owned his own firm, designing and programming thousands of systems.
TSL Products Appoints Tom Dickinson as President of U.S. Division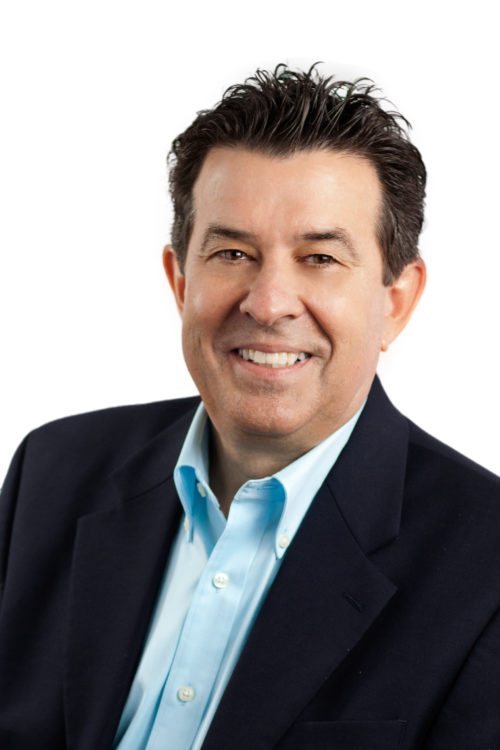 TSL Products this week announced the appointment of Tom Dickinson as president of the company's U.S.-based operations, TSL Products Inc.
With 39 years of experience holding leadership positions in sales, operations and engineering at Bexel, one of TSL's main partners, Dickinson has extensive knowledge in the field of broadcast systems integration.
In addition to managing and developing TSL's U.S.-based development, sales and support, Dickinson will act as a senior member of the company's management team, working across Northridge, Calif., and Marlow, U.K.
Lifesize and Serenova Announce New Executive Leaders
Lifesize this week announced the appointments of Josh Kivenko as chief marketing officer and Rick Froehlich as chief revenue officer to jointly lead global go-to-market strategy and execution.
As chief marketing officer, Kivenko oversees all marketing-related functions, including brand, product marketing, public/analyst relations, field marketing, growth and business development. Kivenko previously served as VP of marketing at Upland Software, CMO at Bulldog Solutions/Hive9 Software and held various marketing leadership positions at Dell and TELUS.
As chief revenue officer, Froehlich oversees all aspects of sales and sales operations, including both direct and indirect sales via Lifesize's global channel ecosystem. He is also responsible for regional go-to-market strategy and execution, as well as cross-functional integration of the sales motion with other organizations inside Lifesize.
Prior to Lifesize, Froehlich served as chief revenue officer at Rackspace and Earthlink. Earlier in his career, he also held general manager and various sales leadership roles at Dell, Oracle and EMC and was a management consultant at A.T. Kearney.
PSNI Global Alliance Forms Global Services Committee
PSNI Global Alliance has formed a Global Services Committee to leverage and standardize the integration, service and support of clients worldwide.
Following the Global Deployment Committee launched last year, the Services Committee is composed of 16 global representatives who are internally responsible in their respective companies for post-installation services and support.
Ryan Cook, director of post-project services at Delta AV in Grisham, Ore., has been appointed to the PSNI Global board of directors to serve as the Chairperson for 2020-2021.
The new Service Committee is responsible for the PSNI Service Certification requirements and testing, utilization of the PSNI global services member portal, review and evaluation of global standardized processes, training and new engagement support services offered through the network.
In addition to Cook, the committee includes Cody Navarro, AVCO; Scott Kroeze, Spinitar; Josh Messner, Neurilink; Terry Bray, CTI; Mark Teifert, Level 3 AV; Todd Fredrickson, Tierney; Mitch Mortenson, Alpha Video;  Antonio Troiano, 3P Technologies;  Sandeep Rodrigues, Granteq; Joan Carles Grau Arellano, Ditec;  Diego Perez, Newtech; Angeles, Grupo Covix; Faye Bennett, Snelling; Santosh Rao, Resurgent; and Paul Berry, Involve.