AV News to Know June 4, 2021: New Products, Cool Projects and People in New Places
In this week's edition: NDI 5 moves video and audio anywhere, Vox Media creates flexibility and a new adventure for the Schilling brothers.
Leave a Comment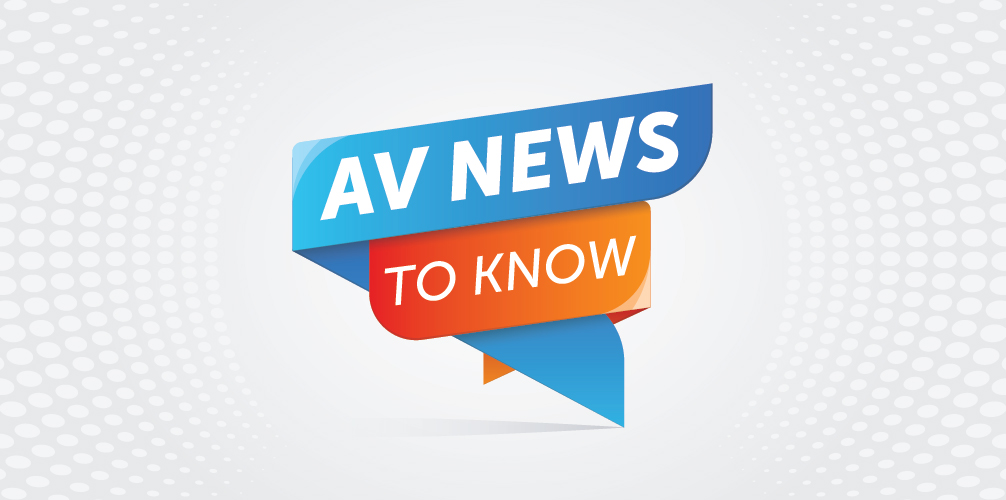 Here's a closer look at some of the AV news, products and projects you might have missed this week. We call it AV News to Know:
New AV Products
Yamaha Unified Communications Announces New Enterprise Sound Bar
Yamaha Unified Communications recently announced a new model to its Enterprise Sound Bar lineup, the ESB-1090.
The ESB-1090 solves common challenges and limitations in sound output to create a premium audio experience for remote conferencing, classrooms, and hotel guest rooms, lobbies, or meeting rooms. It features three modes, allowing users to opt between Conference, Education and Hotel.
Yamaha's ESB-1090 features two subwoofers, two mid-range speakers and two tweeters. It connects to any sound source — display, PC, or mobile device — via HDMI, Bluetooth, or optical cable and analog audio.
TVU Networks Partners with JVCKENWOOD on TVU Ecosystem Access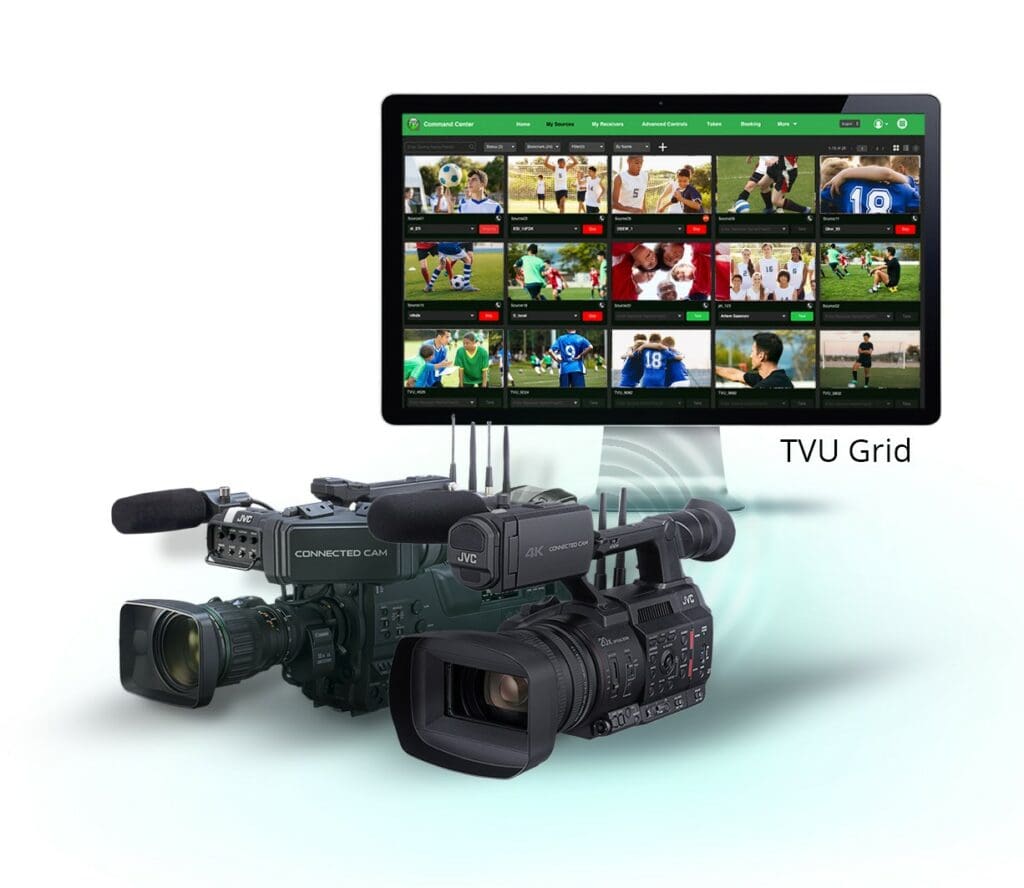 TVU Networks this week announced it has partnered with JVC Professional Video, a division of JVCKENWOOD USA Corporation, to provide access to TVU's cloud-based solutions via CONNECTED CAM cameras using the native SRT (Secure Reliable Transport) video transport protocol.
The partnership provides improved content sharing and distribution workflows for sports and news organizations that have invested in the popular line of JVC studio, shoulder-mount, and handheld camcorders.
TVU accepts CONNECTED CAM content directly into its cloud-native production platform as live ISOs. CONNECTED CAM signals can also flow through the TVU Grid network, allowing seamless point-to-multipoint live video distribution or a direct connection to the TVU Partyline collaboration and broadcast-quality conferencing program for live productions.
NDI 5 Moves Video & Audio Anywhere in the World – For Free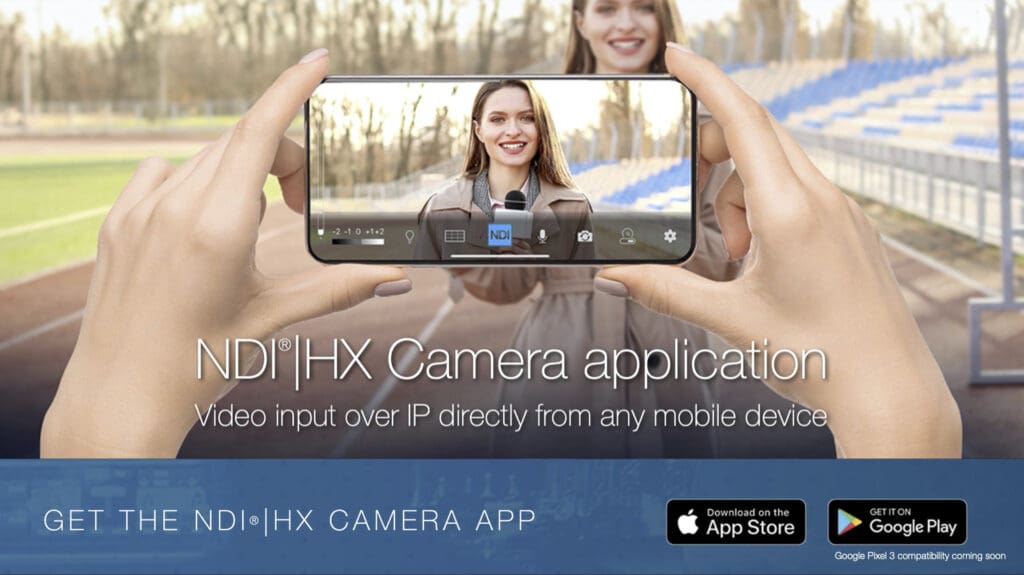 NDI, a Vizrt Group brand, this week unveiled NDI version 5. From the planet's largest broadcasters to billions of smartphone users with a story to tell, NDI 5 makes it possible to connect to any device, in any location, anywhere in the world – allowing it to work with almost any video application in the world.
Physical studios can connect to ones in the cloud and remote video production effectively becomes local.
NDI Bridge
New to the NDI Tools free download with NDI 5 is NDI Bridge. Forming a secure bridge between any NDI network regardless of location, NDI Bridge redefines the concept of remote workflows, opening up a wealth of new opportunities for live video production.
NDI Remote
Also new to NDI Tools, NDI Remote allows anyone using just a URL to contribute live audio and video using an Internet-connected device, like a camera phone or a web browser, to another point anywhere in the world. NDI Remote allows anyone, anywhere to contribute to a show – big or small.
Planar DirectLight Ultra Series Features Finest MicroLED Pixel Pitches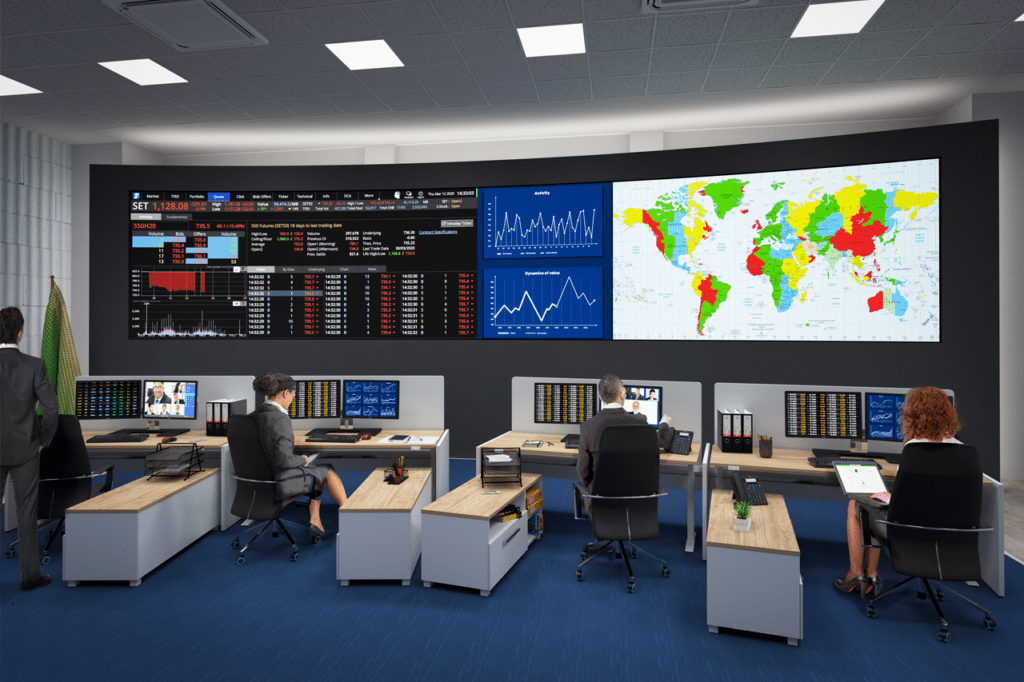 Planar this week announced the release of the Planar DirectLight Ultra Series, a premium line of fine pitch LED video wall displays delivering high resolution display experiences.
The Planar DirectLight Ultra Series presents several display technology advancements that, in combination, deliver big performance, including models with MicroLEDs, off-board power supply, proprietary alignment technology and built-in processing.
Offering models in 0.6-, 0.7-, 0.9- and 1.2-millimeter pixel pitches, the Planar DirectLight Ultra Series is ideal for close viewing distances and high-precision visual images and video. It supports mission-critical applications in control rooms, government, corporate board rooms and high-end residential.
Sharp NEC Display Solutions Partners with Avery Dennison on ActiveScene
Sharp NEC Display Solutions this week announced its partnership with Avery Dennison, delivering an interactive AV solution, ActiveScene.
Combining Avery Dennison's Vela Dynamic System and NEC projection technology, ActiveScene provides a comprehensive AV solution to transform existing windows into engaging, eye-catching displays.
Utilizing Avery Dennison's Vela smart window film, ActiveScene can be retrofitted to any window or glass surface. The film becomes opaque upon command to create a canvas where users can project a unique AV experience to their audiences. When ActiveScene is not in use, the glass remains transparent.
Audio Visual Projects
NYC Health + Hospitals/Queens Enhances Patient Experience
Tradition has dictated that when patients embark on a hospital stay, their only source of entertainment has been flipping channels offering little more than local news and sitcom reruns. The onset of the coronavirus pandemic, which severely limited visitation privileges, only exacerbated their options.
Late last year, NYC Health + Hospitals/Queens began delivering a personalized welcome message and easy, interactive access to information and services on patients' TV sets at its facility in Jamaica, N.Y.
"When I came to NYC Health + Hospitals/Queens and toured the facility, one of the first things that caught my attention were the LG smart TVs available to all patients," said hospital CEO Neil J. Moore, who began his tenure at Queens in mid-February.
"A sophisticated system like this tells people who come in that we're a hospital of choice, with top technology for improving patient experience. The fact that we can customize it for exactly the information we want to share is simply amazing," he said.
"We took on a challenge that is now bearing tangible results," the Queens hospital's interim CEO Dean Mihaltses said of the project that began three years earlier. "What started as an upgrade of our TV service turned into much more. Now we can offer patients important education, too, and continually enhance their comfort and overall hospital experience through new technology."
When NYC Health + Hospitals/Queens began its journey, it had been taking an analog, low-def satellite TV feed and distributing it to old-fashioned CRT TV sets in patient rooms.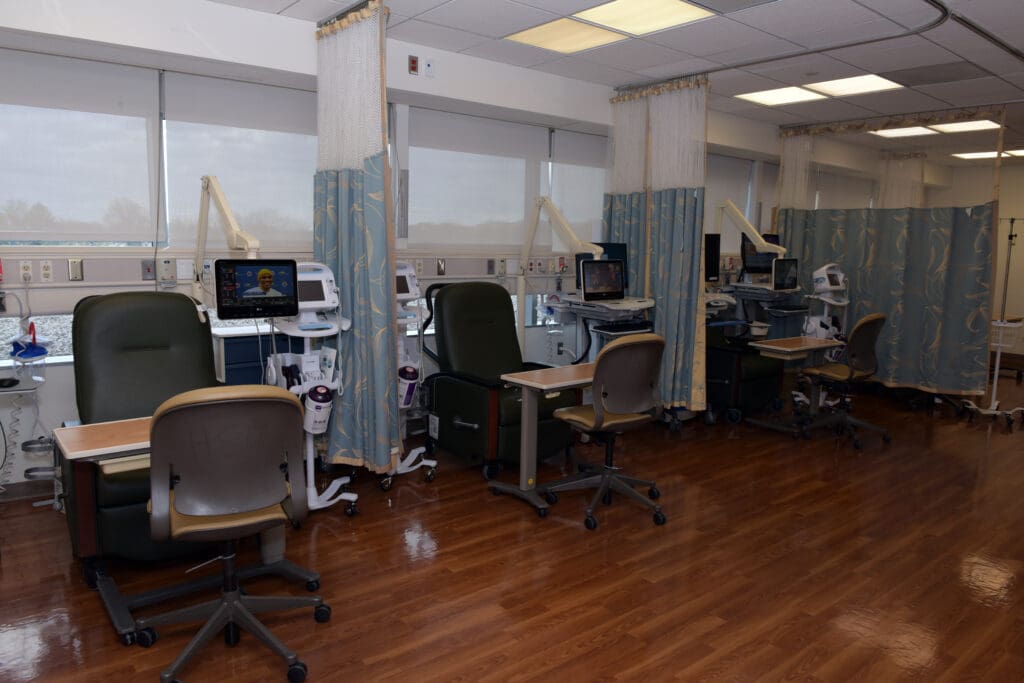 Today, the hospital has a network of about 250 high-definition smart TVs from LG Business Solutions USA, integrated to communicate over the facility's existing coaxial cable infrastructure and running TigrPX patient-engagement software designed and implemented by healthcare TV solutions provider TeleHealth Services.
"It's gratifying now to walk by a patient's room, see the HD content, and realize it's a truly engaging experience for them," said Greg Mahabee, manager of special projects for the hospital's department of external affairs.
"We knew if we could create a quality platform that's easy to use and puts patients in control, they'd be more comfortable. And what works here in Queens can eventually be used across our entire hospital system," he said.
The NYC Health + Hospitals/Queens solution is built around the latest UL-hospital-listed LG 32-inch Pro:Centric health care TVs (model 32LT662M), designed to work with most pillow speakers, including with the hospital's new Curbell Medical models supplied by TeleHealth Services, and run TeleHealth's TigrPX system using their built-in LG webOS software.
"A hospital room TV is usually the center point of a patient's experience," said Tom Mottlau, director of healthcare and emerging markets for LG Business Solutions USA. "LG hospital TVs, combined with software from our solution providers, including TeleHealth Services, create a truly interactive portal to entertainment, information, education and more."
NYC Health + Hospitals/Queens adopted 32-inch flat-panels HDTVs based on room dimensions to help patients clearly and comfortably see everything on-screen.
The team at TeleHealth Services integrated RF distribution technology with all the TVs so they could receive not only entertainment channels from the new Spectrum TV cable head-end, but also the digital education and information content delivered through TigrPX over the hospital's network.
"We recommended the LG TVs because they're designed especially for healthcare and are ideally suited for running our interactive platform without any extra media devices," explained
"Our system runs on the hospital's data backbone then jumps off, if you will, and makes that last stretch to the in-room TVs over coaxial cable," said Demetrious (Jim) Stratos, TeleHealth outcomes manager overseeing the NYC Health + Hospitals/Queens rollout.
"We didn't have to run wires or open ceilings and we could install the system safely, under challenging circumstances, without disrupting patient care," he said.
The new pillow speakers enable the patients to operate the LG hospital TVs and TigrPX system. TeleHealth Services programmed a tiled home screen giving users access to TV content, hospital information (such as pharmacy hours, locations and more), a set of programmable preferences and a catalog of patient education.
The TigrPX system interfaces with the hospital's admission, discharge and transfer system to identify who is in each room, and they communicate with nurses' station computers so staff can assign appropriate content to each patient and monitor whether they watch it.
When the system launched in October 2020, TeleHealth had built a library of about 250 education videos in English and Spanish, as well as with closed captions. Today, the content library has doubled.
"One of the best things is that the system is flexible and allows us to produce our own videos," said Marzya Sdrewski, associate executive director of operations at NYC Health + Hospitals/Queens.
The hospital's content library already includes patient information about COVID-19, for example.
"Previously, there would be lots of information to give patients just as they were leaving the hospital," said Sdrewski. "Now, with the new interactive TV system, we have a chance to start educating them much earlier.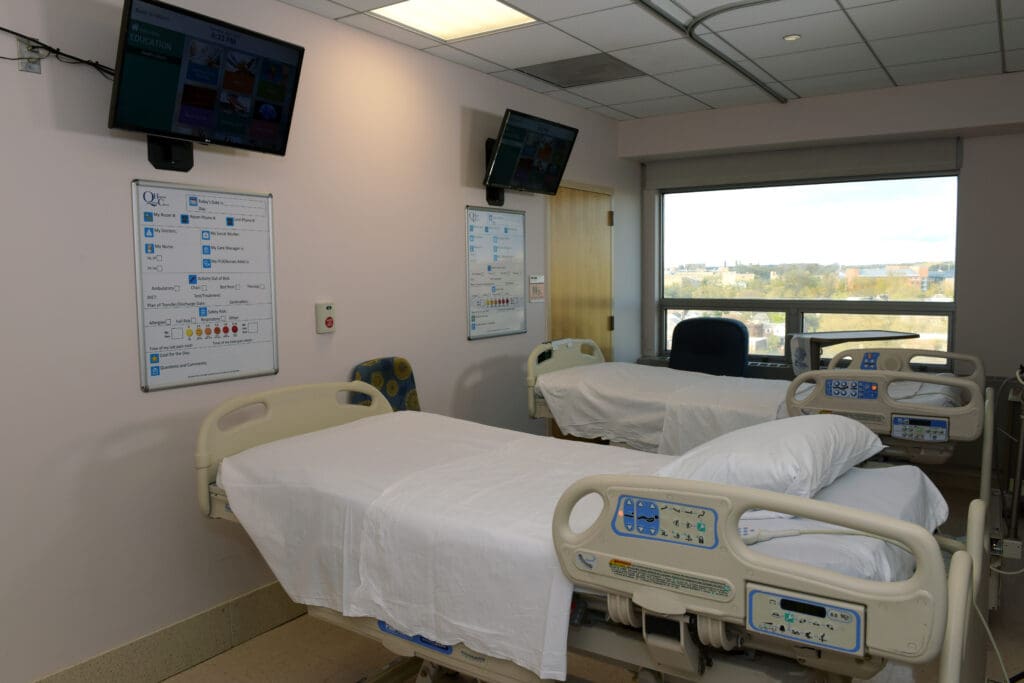 "We can schedule videos based on their prognosis, including content that helps reinforce prescribed treatment or medications they should be taking. There are even videos to help them relax," she said.
The nursing staff has embraced the LG hospital TVs and TigrPX system because the solution helps them deliver personalized care to more patients. The hospital's patient satisfaction scores have started to improve, and early indications are that patients enjoy and use the system, so nurses know people are getting the health education they need.
Ultimately, nurses may spend more time treating patients and less time going over important information since the patients are now able to use the LG/TigrPX solution to watch and comprehend the material.
"With COVID, going into certain patient rooms can take extra time. We have to gown up and put on PPE, if necessary," said Sherley Gebara, associate director of Nursing at NYC Health + Hospitals/Queens. "The new system helps us improve our workflow and enhance the care we give patients."
Looking ahead, NYC Health + Hospitals/Queens is planning further enhancements with its LG-based TigrPX solution. Plans are underway to integrate it with the hospital's electronic medical records system, enable patients to request services via the interactive TVs, and expand the education library to include videos in more languages.
The hospital also plans to install LG TVs in more care spaces, including its ambulatory surgery unit, cancer center, post-anesthesia care unit and other locations.
"The LG hospital TVs and TeleHealth TigrPX solution give our patients different ways to educate themselves without nurses handing them a whole bunch of information," said Sdrewski. "Some are visual learners; some are auditory learners.
"I'm looking forward to after COVID when more patients can sit with family members and watch videos together and ask pointed questions about their care," she said.
Vox Media Creates Flexible Connectivity, Remote Operations and Studio Growth
The Vox Media portfolio features some of the most respected editorial properties in the business, including Vox, New York Magazine, The Verge, The Cut, Eater, Vulture, The Strategist, Polygon and more.
The Vox Media Podcast Network is one of the largest collections of popular podcasts spanning technology, news, pop culture and futurism. Vox Media Studios is the group's award-winning nonfiction production and distribution studio for multiple TV and streaming partners.
Miles Ewell, director of production technology for Vox Media, and his team of AV professionals manage all the internal equipment rental systems of the company, external sub-rental systems, all of the in-house studios, studio infrastructure design and building, and technical consultation across the company.
"A lot of our focus these days is on the podcast group, and the long-form studios team because they require a lot of tech support and consultation," said Ewell. "We also support editorial video across the company, as well as events technology."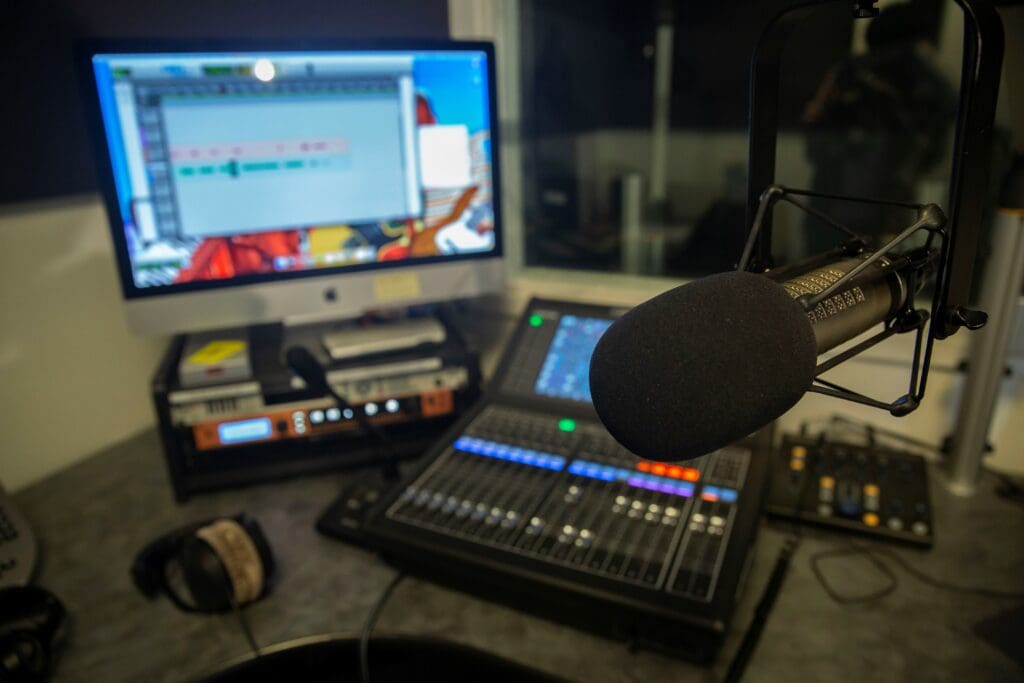 Ewell and his team have supported the Studios division since launching a couple of years ago. The Studios division writes and sells shows to the likes of Netflix and Hulu, and other providers. The team also supports the Vox Media Podcast Network, which works with all of the company's editorial groups and writers to build an extensive catalog of podcasts.
In all cases, the Production Technology team helps design, install and configure the studios and spaces and then provides on-going support for the studios.
"When I first started with Vox Media, I was running live sound for streaming sports shows, and when I joined, we were plagued with some challenging analog audio runs in our Bryant Park studio, that were regularly impacting our live streaming work," said Ewell.
When the Vox Media team decided to build a new facility in New York, Ewell helped design the audio infrastructure to use Dante as much as possible.
"Being able to control everything remotely, you could do everything from somewhere else and that is so appealing," he said. "I'm taking a fresh look at our podcast infrastructure. I see a lot of opportunity for using Dante."
Ewell and the Vox Media team are looking forward to getting past the pandemic and back to a more normal level of business and creative interaction.
But many lessons have been learned for the work-from-home experience, and Ewell is looking to leverage the benefits of remote connectivity and control in future audio systems and production plans.
"We're excited to get people back into our studios on a more regular basis," he said. "I'm taking a deep look this year at how we can build really clean remote-controllable studios.
"I'm looking forward to seeing our use of Dante grow and seeing how I can have a studio in California controlled by a producer in New York. We just mix/match what we need to make a project happen," said Ewell.
People and Places
DPA Microphones Adds Søren Høgsberg as Executive VP of Sales and Marketing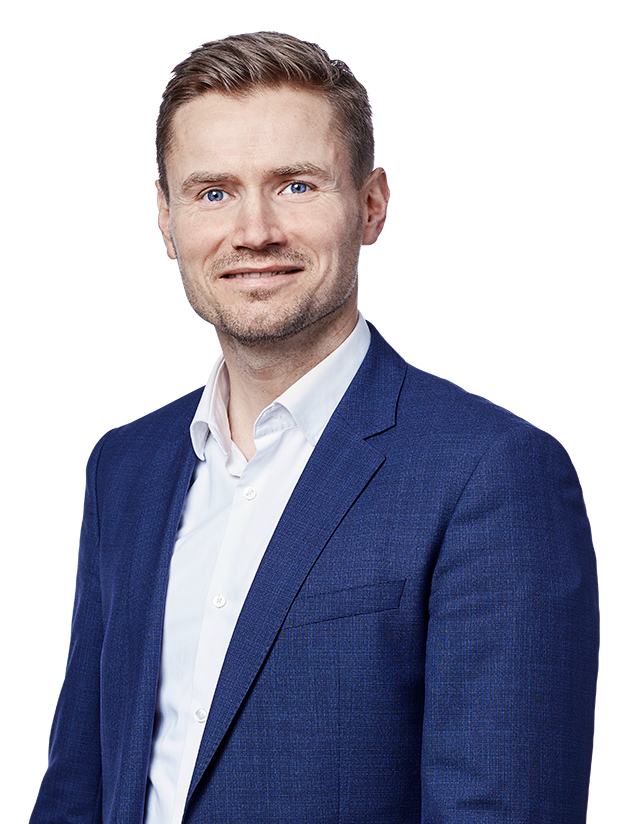 DPA Microphones this week announced the appointment of Søren Høgsberg as executive VP of sales and marketing, effective immediately. Høgsberg will call on his global experiences to lead DPA in strengthening the coordination of its sales and marketing initiatives.
A graduate and post-graduate of the Aarhus School of Business, Høgsberg most recently served as vice president of international sales at Demant A/S. Høgsberg also previously held senior positions at Vestas Wind System A/S and GN Store Nord A/S.
Luis and Alberto Schilling Launch WeInstall.IT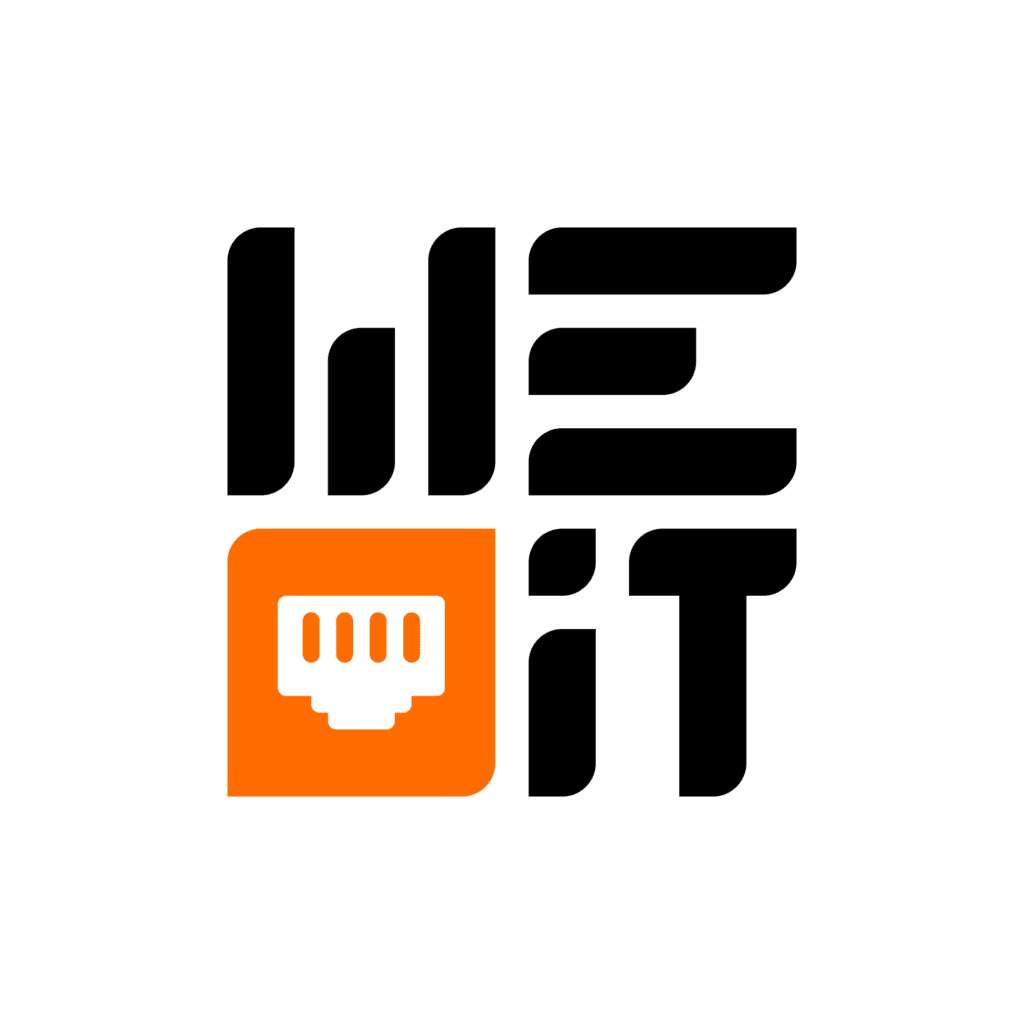 Luis Schilling and Alberto Schilling launched WeInstall.IT, an AV and information technology subcontracting firm based in Silicon Valley. WeInstall.IT provides certified and vetted AV and IT installers and field engineers across the west coast.
The company formed as a result of the pandemic to provide AV techs with an outlet for employment and to provide AV integrators with flexible staff options.
Services include service/support calls, implementing customer ticketing systems for faster response and supplying manpower. The team at WeInstall.IT specializes in presentation systems, digital signage, live streaming solutions, videoconferencing, distance learning, collaboration and networking for education, corporate, hospitality and government verticals.
If you enjoyed this article and want to receive more valuable industry content like this, click here to sign up for our digital newsletters!