Why Your AV Sales Team Shouldn't Just Sell AV
The impact of B2B customer loyalty should not be underestimated. AVIXA says AV sales teams have got to focus on understanding their clients, not just tech.
Leave a Comment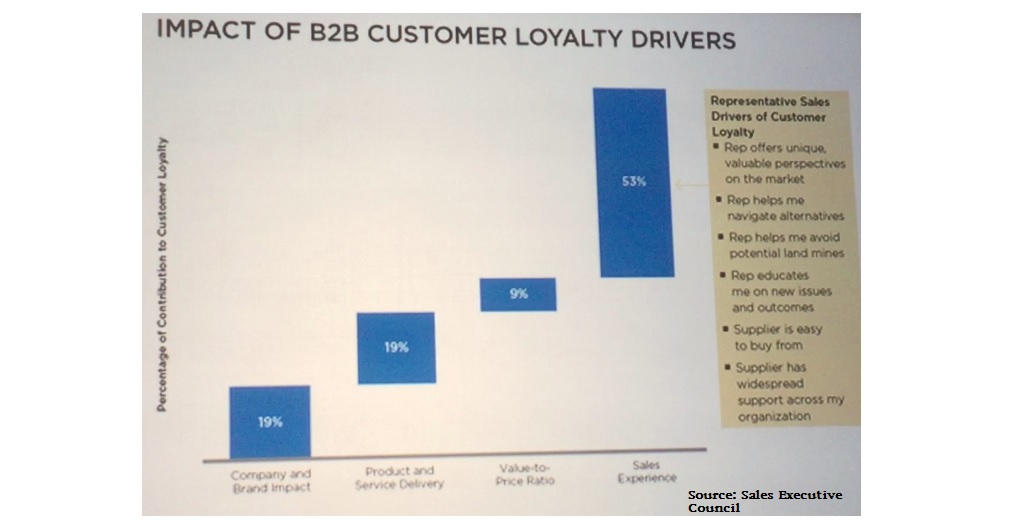 If we asked integrators if the relationship between them and their AV customers is drastically changing, most of them wouldn't likely answer "yes." But AVIXA's research says otherwise.
Jeff Day, AVIXA board of directors member, presented an important figure to an audience at the Stampede Annual Vendor Summit last week:
79% of business buyers say it is critical to interact with a salesperson who is a trusted advisor — not just a sales rep — who adds value to their business.
The number stems from a Salesforce research report on the "connected consumer." This report, Day says, is indicative of the business market today.
"In the AV space, how are we adding value, other than providing technology? If we are not becoming savvy about the businesses and customers we serve, I promise somebody else will.

"When I first began selling videoconferencing, I realized I was not selling videoconferencing to IT; I was selling to heads of marketing, innovation, product development etc. So the call here is: how are we becoming 'business relevant'?"
Another important figure for AV sales engineers to consider…
Day took the info from the below graph from a book called "The Challenger Sale," by Matthew Dickson. According to the book, 53% of the sales process experience is defined by how the sales person interacts with the client.
"In the AV sales space, if we walk through the door talking about tech and not business, we are impacting more than half of the sale with a non-value-add sales conversation.
"Becoming more and more savvy in the conversation becomes our great opportunity because we are totally relevant."
Some sales teams spend too much time designing AV systems, getting too granular to the point of choosing what products should be part of the system — but those decisions aren't going to impact anything but the project.
In order for AV sales to continue to grow, an integrator has to value themselves at a greater level than that, Day says.