AVIXA Pro-AV Business Index Continues Growth Trend in Sales and Employment
Sales index nearing pre-pandemic levels while employment continues slow, steady monthly growth, with both signs of recovery in AV industry.
Leave a Comment
It's clearly far too soon to say the economy as a whole or the immediate future of the pro AV industry is fully settled or anywhere close to pre-pandemic levels but there continue to be good signs that things are trending that way in the monthly AVIXA Pro-AV Business Index in both sales and employment.
The sales index hit its highest level in December since the coronavirus outbreak began in the U.S., hitting 57.2, up from 54.7 in November, while the employment index jumped to 51.9 in December, up from 50.8 the previous month. Any number above 50 reflects growth in that segment of the index.
"The acceleration of sales growth is really welcome," says AVIXA economic analyst Peter Hansen. "On the employment side, it's still growth but hard to talk about payrolls expanding yet because it's just that little sliver."
Related: Could We See the Emergence of Hybrid AV Integrators?
The growth in December, says Hansen, is attributed to customers in some verticals—including education and government—spending at the end of the year as their annual budgets closed and end users feeling a bit more positive about the outlook for 2021, leading to additional spending late in 2020.
That doesn't mean we'll see sustained growth from this day forward, though, says AVIXA senior director of market intelligence Sean Wargo.
"This was a deep trough," he says. "Although we're seeing growth and starting to come out of it, we're still there. We think 2021 looks better. The question is our prognosis. Do we see a bit of bobbles? Overall, we're very optimistic. There are lots of good things happening in the context of our industry."
That includes increasing availability of COVID-19 vaccines and the slow return of live events in a variety of vertical markets, including trade shows, sports and other entertainment segments.
"Since the summer, we've had consistent growth and lately there's been that trend of acceleration in the growth," says Hansen. "We think that growth will continue so you'll see long-term growth and acceleration.
"There's still a lot going on right now—the pandemic, economic weakness. We're going to be disappointed by a couple of numbers in 2021. That's beyond a doubt, so we have to still be cautious even as we talk about a definite growth trend right now," he says.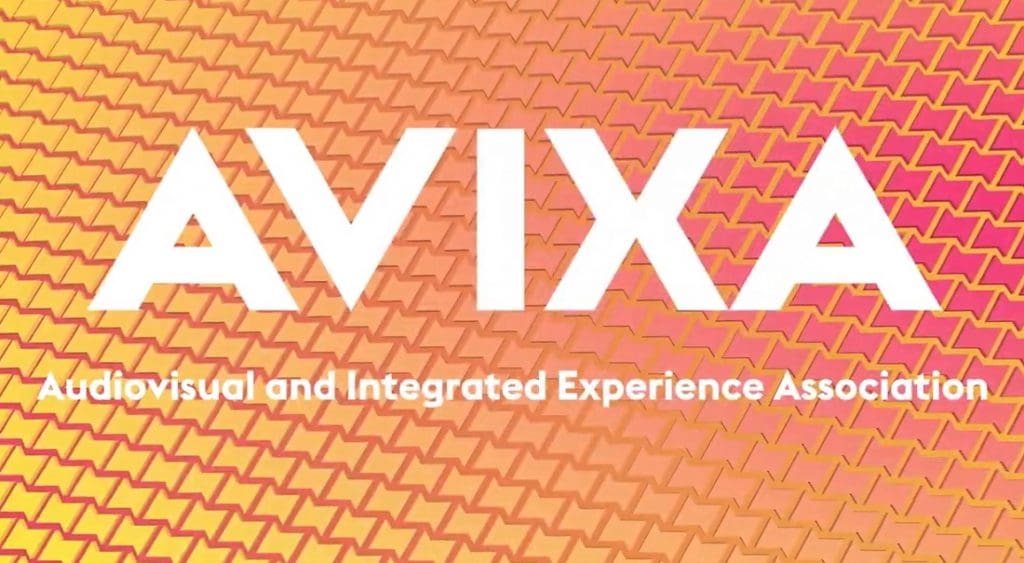 What's Ahead for Pro-AV Business Index
Wargo expects more volatility in the Pro-AV Business Index in 2021 than in previous years, saying there could be record highs but other dips along the way.
"Realism is good, but hope is also advisable," he says. "We're starting to look at the opportunities. How can we harness the horses we've had in the stable? How can we further adapt? Each individual company has to look at it and plan accordingly."
Hansen says optimism across AV is at "about at the right level right now.
"A sign of overconfidence would be if the employment level was at the same as sales right now," he says. "If we saw payrolls ballooning back, I might be a little bit nervous. Companies aren't laying people off anymore and we're starting to see consistent growth.
"We want to see everyone back at work but it's probably a little too early to see mass additions. Strategic hiring is a little more common and probably the better path right now," says Hansen.
If history is any indicator, the transition to Joe Biden as U.S. president won't change too much overall for the AV industry, says Hansen, but there could be specific legislation that's more likely to pass as a result of Democratic control of the White House and both sides of Congress.
"One thing we know from a very narrow economic perspective: presidential transitions tend not to be that noticeable in macro-numbers," he says. "While lots of things are going to be changing around the United States, it's not going to be like flipping a switch."
The Democratic majority means an economic stimulus package could pass more easily, says Hansen. There has been enthusiasm about that possibility in the stock market too, says Wargo.
"The overall economic situation is so closely tied to pandemic itself," he says. "That could trickle down to our industry." That includes by the return of live events in 2021 and the "feeling of being safe by returning to being together in person."
If you enjoyed this article and want to receive more valuable industry content like this, click here to sign up for our digital newsletters!