AVIXA Pro-AV Business Index Highlights How Integrators Are Adapting, Thriving
Residential work, increased emphasis on life safety, digital signage installations and content creation helps AV integrators achieve success.
Leave a Comment
There's some cause for celebration that the November 2020 AVIXA Pro-AV Business Index shows growth this month in both sales and employment, including the highest level for sales since the coronavirus pandemic reared its head in March and a rebound in employment after a month of contraction.
But the important thing for AVTweeps to take away from the index has nothing to do with the raw numbers—54.7 in sales and 50.8 in employment—but more about the reason why the numbers are seeing some improvement and have been for the most part since June.
"One thing that really jumped out at me was the number of people who reported that their company is doing business differently than they have been before," says AVIXA economic analyst Peter Hansen. "That positivity we're seeing in the index and that chorus of voices is pretty linked.
Related: AVIXA Pro-AV Business Index Isn't Just About the Monthly Numbers
"You don't find success by doing what you've always done. For the most part it's companies who are slightly involving or maybe transforming that are finding success," he says.
Some of that success, says Hansen, has come in the residential market, where CIs are working more with employees who have found themselves working from home either more often or permanently but not equipped with the robust systems they were used to having when they were going to the office.
"There's still a need for professional-grade AV for people who are working at home," says Hansen. "Overall, flexibility has really shone through and driven a lot of the success we've seen.
"Diversity is the way you hedge against risk. You have to redistribute your resources to take advantage of a market that's expanding, I don't doubt the pendulum is going to be swinging back and there are going to be a new suite of AV challenges for companies to overcome and address for their customers. The ones that are most nimble are the ones who will find the most success," he says.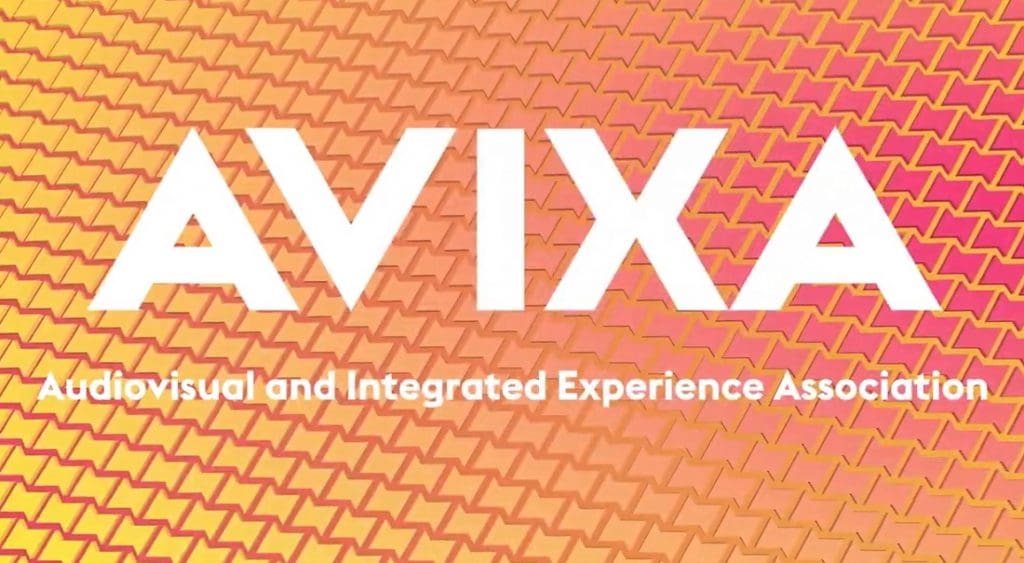 Other Opportunity Areas for AV Integrators
Conferencing and collaboration has been the focus for most commercial integrators since March, says AVIXA senior director of market intelligence Sean Wargo, and the increase in residential AV has come as a bit of a surprise to the AVIXA market intelligence team.
"Displays and those sorts of tools have propped up residential pretty well," says Wargo. "We'll see if that holds We were in the middle of a major transition to more enterprise level spending and I think that returns as more people go back into live venues, hotels and restaurants.
"There's a fundamental question around the stickiness of this distributed workforce," he says. "Consumers don't always have the most optimized spaces for everything we do every day, so will their companies help with that?
"I'm more in the camp of we may see more fluidity, but I think we'll go back to more people in the office or in a hoteling environment with optimized spaces. We've proven to be pretty time- and place-independent," says Wargo.
Hansen points out that research about the Spanish Flu shows that humans tend to return to what they like as soon as they're allowed and not even a pandemic is enough to transform behavior significantly. He expects that to play out in the corporate space with people back in the office when they're allowed.
"Society is resilient and tastes don't really change," he says. "What we choose to do changes but that has more to do with our fundamental tastes changing. Is everything going to return to the same and to what extent?"
Face-to-face meetings and encounters with co-workers allow people to better know members of their team and engage in creative collaboration. That said, most offices won't look the same when the bulk of employees return to them as they did when they left, says Hansen.
"Corporate is the market that has a clear indication and clear capacity for permanent reimagining," he says.
Digital signage has been implemented more regularly in security, surveillance and life safety installs lately, says Wargo, including for traffic, symptom monitoring, health and safety information communication and checkpoints.
"There's a shift in what integrators might be working on and we could see that carrying forward as we reopen in more meaningful ways, especially in retail and restaurants," he says. "Some of that's a testament to the innovation coming forward and creative solutions."
AVIXA research has "been a little conservative on managed services," says Wargo.
"It seems there are more people whose minds are more open to that capability,  so maybe we'll start to see some meaningful growth there," he says.
If you enjoyed this article and want to receive more valuable industry content like this, click here to sign up for our digital newsletters!