Bradford Benn Endowment Will Spark Others' Interest in Science and Technology
Bradford R. Benn Endowment at Smithsonian's National Air and Space Museum will build AV technology, digital media and future technology opportunities.
Leave a Comment
AV industry veteran Bradford Benn didn't want to wait until after he had died to start making a permanent and long-term difference in the industry that's captivated him for more than four decades, so he did something about it.
Instead of going the traditional route of a posthumous endowment in his name, Benn explored whether it was possible to raise enough money to create one through the Smithsonian's National Air and Space Museum that would allow him to see the good his money could do for people interested in science.
Benn officially signed the paperwork on his five-figure endowment with the museum on his 50th birthday June 25. The interest from the Bradford R. Benn Endowment will support educational programs using AV technologies, digital media and future technologies.
This includes podcasts and the potential Zoom-based docent reachout program for which Benn was recently a beta tester.
"After years of planning I was able to do something important for myself, making sure I leave a positive impact on the world," Benn wrote in a Twitter thread announcing the endowment last month. "Some people's legacy are their children; mine will be my friends and science education."
Benn declared the Air and Space Museum one of his beneficiaries after his wife Jennifer about seven or eight years ago. He set the endowment as a goal for his 50th birthday in February and says his severance package from Harman a few years ago "accelerated this a whole bunch."
"My AV legacy is pretty good," says Benn, who plans to continue making annual donation to the museum in addition to his endowment. "Science is very important to me, so I kept saving and saving and saving so I could make this happen."
Benn estimates he's made about 30 visits to the National Air and Space Museum, starting with his first trip at age 6 during its opening summer, 1976. His grandfather worked with technology during his time in the Army Corps of Engineers, so that helped to spark his interest in science and technology.
"I got hooked once I went there," says Benn. "From there, my love of science and technology has continued. I've seen science kind of take a back seat at times, but the fact that going to space is now routine amazes me, I think we sometimes lose the magic of it.
"This was my chance to give back and show why this is cool. I don't have children, so this lets me have something that will outlive me," he says.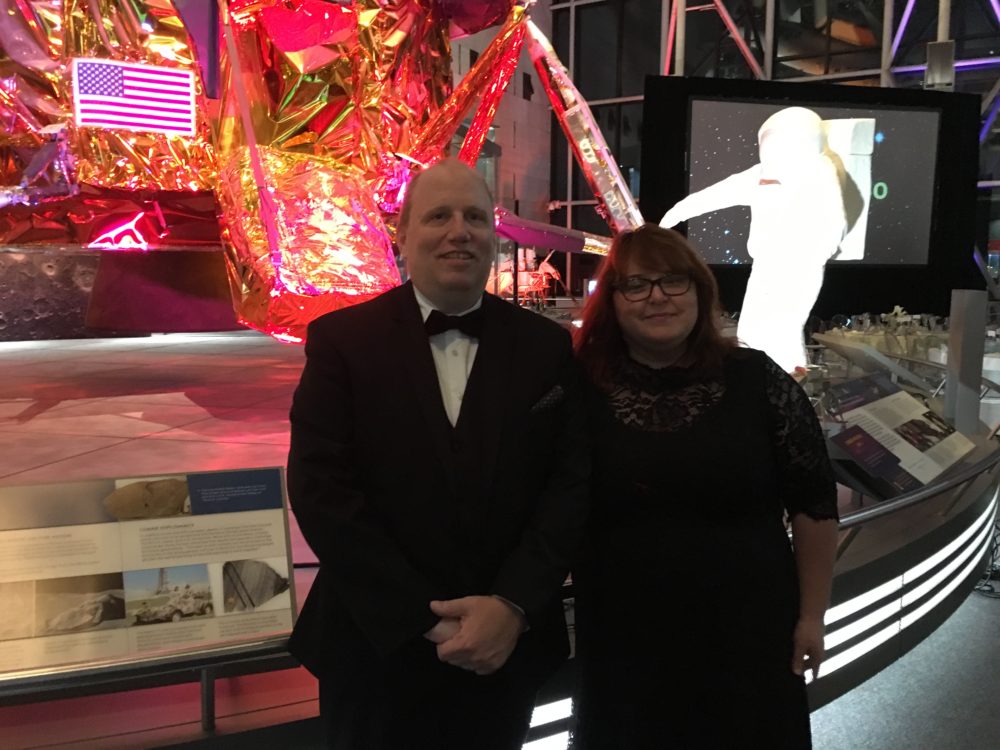 More About Bradford R. Benn Endowment
Many people, including those in the AV industry, might not realize how much of the technology they use every day comes from space exploration and scientific discoveries. That includes image compression, among many other concepts that are staples of today's installations.
"The fact we have HD video coming from the Space Station and can dial it up at any point is cool to me," says Benn. "Putting a car on Mars is pretty cool but the technology involved in getting that car on Mars is pretty cool too."
Benn has come a long way from his $35 annual donation to the Air and Space Museum, but says he's proud to have partnered with the staff there after how well they've treated him no matter how much he's been able to give.
"It's one of the few charities I've been involved with that have made me feel valued at any level," says Benn. "It's more of a partnership about what we can do to move this forward." He chose an endowment rather than a scholarship fund because "I was more interested in general outreach."
"This is about making people aware of what technology has done," he says. "I wanted to spread it a little wider."
Starting the endowment now allows Benn to enjoy the programs that are supported and started because of his donation.
"I get to see it while I'm alive, which is part of the reason I wanted to do it while I was alive," he says. "It makes me feel good that some of my good fortune gets to help others. I wanted to see it have an impact and move forward.
"Not everyone can go to the Smithsonian 60 times in 44 years. Now it can come to them. If one person sees one of these videos and decides they want to get into science, that's the type of thing I'm hoping happens," says Benn.
"I can see the rewards of what I've been doing," he says. "I want to share the joy and spark the interest."

Benn has met Apollo 13 flight director Gene Kranz at the museum's flight jacket dinner and spent 10 minutes alone with Neil Armstrong astronaut suit because of his previous donations to the museum.
"They're very thankful," says Benn. "It's a much better return than you get in most places. It makes it personal. It's my happy place. I get to go see science. I see things I wouldn't get to see anywhere else. I get to see and learn stuff. It takes the technology off the paper and makes it real to me.
"I've seen how much we've changed in the 50 years since we've landed on the moon to going to space almost bi-weekly. It's a good indicator of where we've come and how we've done," he says.
"They treated me great when I gave $35 a year and they treat me great when I give this amount of money," says Benn. "They appreciate it. They reach out and they involve me."
The biggest hangup in putting together the endowment was ensuring the wording allowed the money to be used the way Benn intends.
"Obviously, AV is going to change," he says. "Technology is going to change. To write the language so it can move on and keep the intent took probably two or three weeks. Right now, podcasting is big, but in 20 years it could be direct neural networking beamed to your brain."
As you might expect, Benn's involvement with the Air and Space Museum isn't ending with the endowment. In fact, he says he's considering becoming a docent once his career in AV is over.
Benn's generosity is multifaceted. He's donated more than 4,000 meals this year to the Orlando, Fla., food bank near where he lives today and supports other causes in which he believes as he sees fit.
"I believe in sharing," he says. "Share a little as you get a little."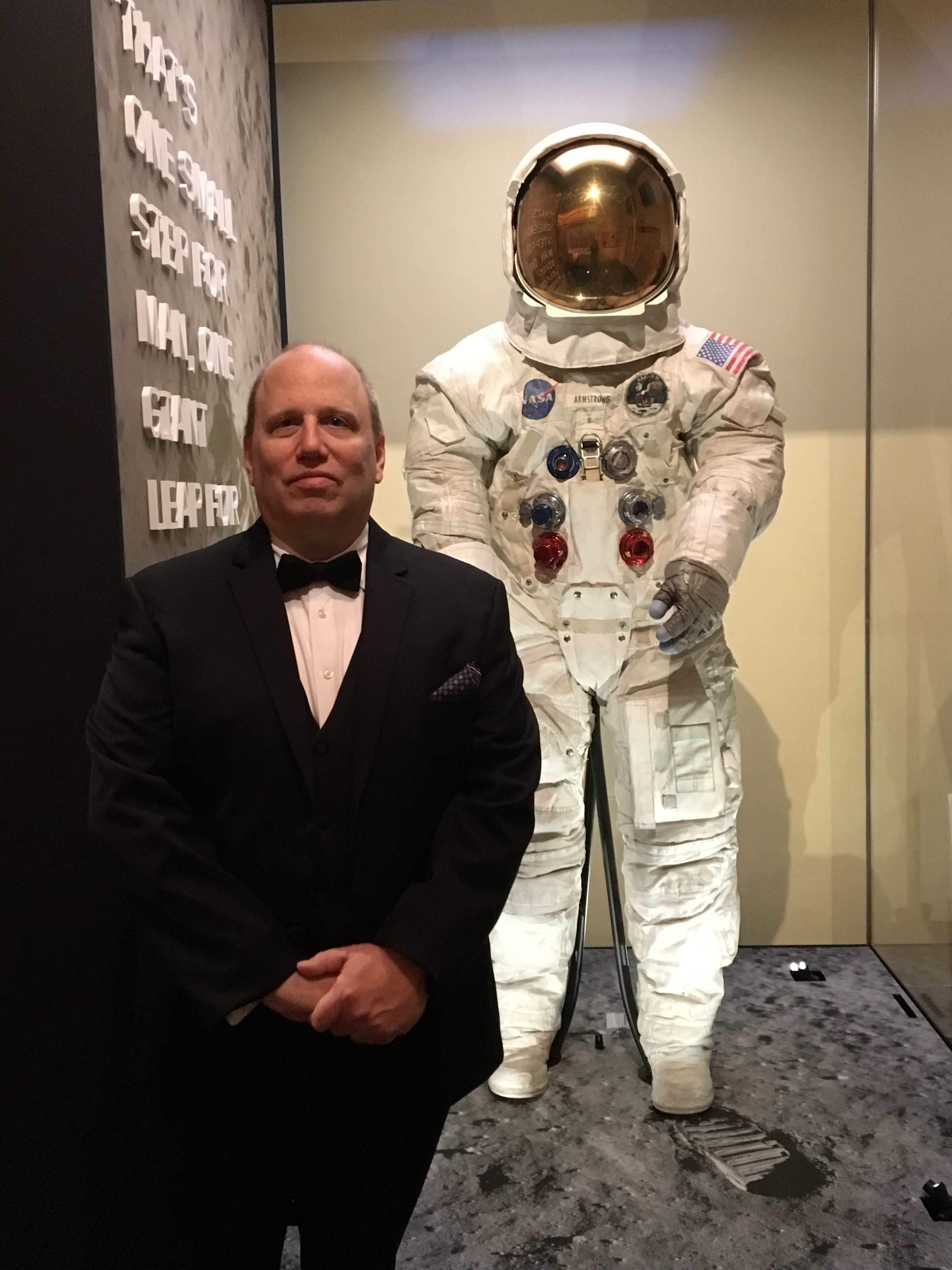 If you know about an AV or IT company doing something good who we should interview for the Connected to the Community series, email executive editor Craig MacCormack at craig.maccormack@emeraldx.com.