Eaton Agrees to Acquire Tripp Lite for $1.65B
Eaton says Tripp Lite acquisition will enhance the breadth of its edge computing and distributed IT product portfolio.
Leave a Comment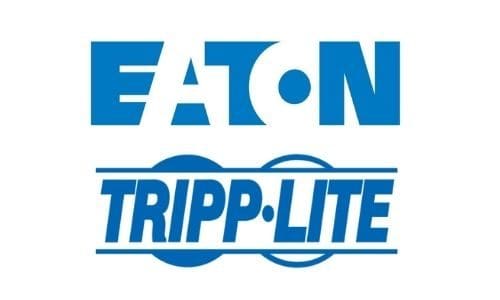 Power management company Eaton today announced it has signed an agreement to acquire Tripp Lite, a supplier of power quality products and connectivity solutions.
Founded nearly 100 years ago, Chicago-based Tripp Lite offers single-phase uninterruptible power supply systems, rack power distribution units, surge protectors and enclosures for data centers, industrial, medical, and communications markets in the Americas.
Under the terms of the agreement, Eaton will pay $1.65 billion for the company, which represents approximately 12 times Tripp Lite's 2020 EBITDA and 11 times estimated 2021 EBITDA, according to an announcement.
State of the AV Industry 2021: The Year Integrators are Needed More Than Ever
"The acquisition of Tripp Lite will enhance the breadth of our edge computing and distributed IT product portfolio and expand our single-phase UPS business," says Uday Yadav, president and chief operating officer for the electrical sector at Eaton. "We look forward to welcoming Tripp Lite to the Eaton family."
The acquisition, which is subject to customary closing conditions, is expected to close mid-2021.
M&A Activity Picking Back Up in 2021
Eaton's 2019 revenues were $21.4 billion. The company sells products to customers in more than 175 countries and has approximately 92,000 employees.
In October, Eaton says it became the first power management company in the industry to have UPS connectivity devices certified to meet both the UL 2900-1 and International Electrotechnical Commission (IEC) 62443-4-2 cybersecurity standards, for its Gigabit network card and industrial gateway card.
The pace of acquisitions across AV and IT has picked up in recent months, including the announcement earlier this week about CI 2019 Integrator of the Year Solutionz, Inc., acquiring Total Video Products.
NSCA executive director Chuck Wilson and AVIXA CEO David Labuskes both said as part of CI's 2021 State of the Industry coverage that they expect to see a flurry of deals across the AV landscape this year after a slowdown in 2020.
Wilson says there were 30 to 40 deals on hold during the pandemic that could be revisited this year and Labuskes says he expect renewed interest in the AV industry from venture capital and private equity firms.