InfoComm 2021: Attendance Down, Morale Up In Pandemic Year
AVIXA calls InfoComm's in-person return productive and fruitful despite attendance being down 83% from 2019.
Leave a Comment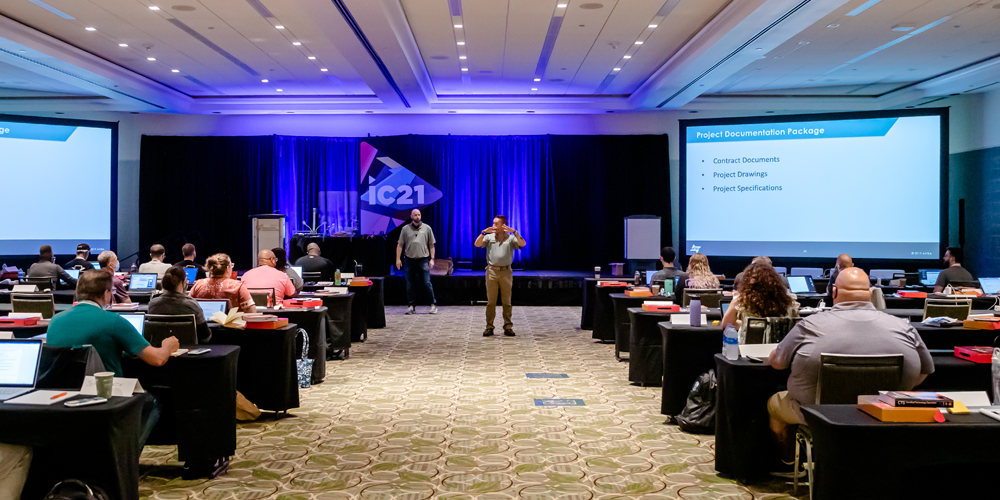 The first in-person InfoComm in more than two years last month saw 7,335 total attendees and 254 exhibitors, according to AVIXA's post show announcement.
Due to the COVID-19 pandemic, the show was considerably smaller than previous years in terms of both attendees and exhibitors. AVIXA required proof of vaccination or negative test results, and everyone was required to wear a mask.
Coupled with some notable vendors pulling out of the show, the Orange Country Convention Center in Orlando, Fla. was a lot less busy than it usually is for InfoComm.
In 2019, the last InfoComm before the pandemic, there were a record 44,129 attendees and 950 exhibitors, meaning the show was reduced in size by 83.4% and 73.3%, respectively.
According to AVIXA, which offers its Certified Technology Specialist Prep Course at the show, 44 AV professionals earned their CTS, 11 earned their CTS-D, and 15 became CTS-I certified.
Those numbers pale in comparison to 2019, when a total of 255 passed CTS exams. Those 2019 numbers reflect that the largest North American pro AV trade show was still growing, as the 2018b show saw 42,811 attendees.
Despite the low turnout, AV professionals on social media and in AVIXA's official post-show statement were generally happy to return to an in-person industry event.
"InfoComm is the home for commerce, networking, and learning in the AV industry," said David Labuskes, CEO of AVIXA, in a statement. "It was incredible to be back in person and play host for AV professionals to help them grow their businesses, careers, and knowledge base."
The organization's announcement also highlighted diversity, equity and inclusion efforts taken at the show, including "productive" AVIXA Women's Council and Diversity Council.
Also noted was the Prism Scholarship, launched by the Higher Education Technology Managers Alliance (HETMA) backed by AVIXA, to support the growth of underrepresented communities within the U.S. higher education technology workforce.
AVIXA's post-show statement also included details of the InfoComm Virtual Post-Show Event on Nov. 9-10 that features interactive sessions and one-on-one appointment scheduling with InfoComm exhibitors. In-person attendees have free access to the on-demand content from the virtual show and Virtual Pos Show.
For those not in attendance, a virtual-only pass for InfoComm 2021 is $59 for AVIXA Premium and Elite Members, and $89 for all others.
Other InfoComm stats:
InfoComm 2021 hosted 811 unique attendees in educational sessions, ranging from three-day classes before the trade show floor opened to dedicated conference tracks for various disciplines.
A total of 14,017 people registered to the event.
The trade show floor spanned across 124,100 net square feet.