The State of Selling Software in the Pro AV Industry
We surveyed integrators who are already selling software to learn about opportunities & challenges in bringing software to your portfolio.
Leave a Comment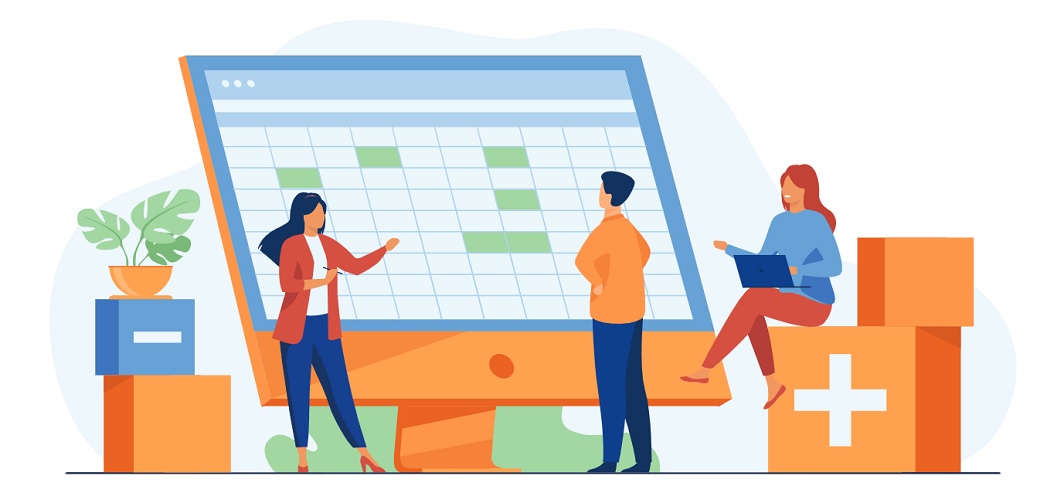 As the worlds of AV and IT continue to converge, integrators are finding success with selling software offerings. 
The leap from software to hardware isn't a surprise. Integrators installed videoconferencing systems and eventually began offering videoconferencing software paired with the systems. 
Integrators installed collaboration solutions and eventually began offering UCC software to run on them. 
Control and automation systems, room scheduling technology, digital signage content management systems – as AV technology has grown more sophisticated and required the need for software, integrators have brought that software into their portfolio. 
In 2020, a large share of AV equipment in a typical project is connected to the network. This offers integrators the ability to monitor and manage those devices, acting as a service desk for clients. 
The devices can gather, analyze, and visualize data to deliver insight to clients as well. All of these capabilities involve software. 
It's certain that software is a clear piece of the AV puzzle, and that won't change moving forward.
Integrators not only should consider packaging software with systems they implement, but may very well soon have to consider software or fall to competition. 
For integrators that have yet to begin selling software or have only dipped their toes into the software pool, the goal should be creating an effective strategy and ensuring your organization can handle whatever software you sell. 
Choosing
the Right Software
to Sell
The first step in any strategy for introducing software into your portfolio is to understand what your organization is capable of. Not only in terms of the specifications of the software and how it works, but in terms of delivering that software to clients. 
"As anything else that we sell, we first need to identify the risk just to make sure that it's something that our business can do," says Darrance Tezino, director of managed services and DAS divisions at MCA Communications. 
"Once we evaluate the risk, we have to identify what categories of software we want to get into. We would also have to identify whether or not this can truly create a passive income method," he says. 
"The strategy portion of it is really important," says Dan Abrams, vice president of business development at IVCi. 
"You've got to have a plan of how you're going to bring the software to the market, and what your business needs to do to be able to support the software once it's out there – whether that's application support, end user support, training and adoption services that go around the software, or whether it's the licensing and continued maintenance that goes on internally being able to plan for those types of renewals and supporting the software over time," he says. 
If you already have a business model where your customers are on a recurring revenue type setup then you want to make sure the software offerings match up.
"Something else that any business owner should take into consideration is the licensing model and how that fits into what you're doing already," says Scott Ford, director of operations at Pronesis Technology Group. 
"Different software offerings have different models where it might be a monthly subscription, annual renewals, or a perpetual license where you purchase it once and own it forever.
"If you already have a business model where your customers are on a recurring revenue type setup then you want to make sure the software offerings match up," he says. 
Pricing is also of concern when it comes to software offerings. Sometimes those prices are well advertised and clients can go out and price shop. Other times software is sold strictly through the channel, and prices won't be advertised. 
Many manufacturers also have partnership levels that offer different percentages taken off the MSRP. Integrators must understand what prices are known so that clients don't feel they are being taken advantage of. 
"Licensing per hardware use versus per user use are different points that allow scalability to how we present it and how we put a cost to it," says Tezino. "We have to figure out what that looks like." 
However, it isn't necessarily the markup that offers the greatest return when it comes to selling software. 
"The ability to apply a managed services model is where there's a lot of value in software applications," says Abrams.
"That's really the type of thing I feel like businesses should be looking for when deciding on the ones that they think are going to be the most impactful for them." 
Building a Business Strategy
 – Sales 
Whenever we're talking about a new addition to an offerings portfolio, top of mind should be your sales department and how it will play into the strategy of selling the new offering.
Every department is important in an organization, but sales drives revenue and that can't be ignored. 
If your sales team doesn't see themselves fitting into a new strategy, that could push them away from the company – and all of the sales of legacy offerings they make along with them. 
"I think that the really progressive sales folks that are succeeding the most in the market are aware of the changes that are occurring. I don't think you've got too many people at the top of the game that are averse to change," says Abrams 
"That being said, preparing your team to move into an environment which is more software-driven requires training and education," he says. 
There is validity to both training your own staff and bringing in new sales representatives that are familiar with selling software and the managed services business model.
The new staff will need to learn to sell traditional hardware same as legacy staff will need to learn to sell software offerings.
There is validity to both training your own staff and bringing in new sales representatives that are familiar with selling software.
A hybrid approach can see both sides helping one another learn, and sharpening your sales staff in the process.
"If your sales team has been in the industry for a while, they're already used to selling new products," says Ford.
"It might have been new hardware in the past, but the process is similar when starting to sell software. 
"They just need to train on it, become familiar with it, and be able to answer questions about it. The more comfortable they become with the software, the more successful they'll be at it," he says. 
"Create knowledge-based articles," says Tezino. "You're injecting confidence into every salesperson with that knowledge base by capturing every bit of tribal knowledge from anybody that's tried a pitch. That feedback is captured. 
"Being able to organically put together a repository allows the sales force to speak with confidence. That's what sells," he says. 
A training process can help the sales team get up to speed, but it shouldn't be too difficult for them to make that adjustment.  
Lean on your software manufacturers and partners – often they'll be happy to help train your staff and will sometimes even accompany sales teams to pitch to clients as a subject matter expert. 
Related: Opportunities for Integrators Reselling Software
"At the end of the day you're selling something that's intangible. There's no physical product associated with it, there's an application. The software performs a task, and you've got to know that, be able to speak to it, understand capabilities and limitations, and make sure that it provides the type of value to your customer that a piece of hardware would," says Abrams.  
"We're still selling stuff and things. All of the information you needed to know in the past, you still have to know now," he says. 
Building a 
Business
 Strategy – Everyone Else
Sales are always going to be the front line of creating success with the launch of any new offering. However, the continued success of that offering will depend on the rest of the organization. 
If you want long-term success, the entire company needs to be on the same page. 
"It begins with a cultural commitment on behalf of the business. Everyone needs to be aware and on board, so it doesn't happen to people, it's something we're doing together," says Abrams. 
"Marketing needs to understand the new language of selling software so that they can present in the proper ways. The staff in the field must increase their knowledge, skillset, and comfort level working on various software platforms that they're going to need support over time," he says. 
"It's about raising everybody's game to match those things that you're starting to put into play," he says. 
It isn't about readying specific departments. It's about involving the entire company. It's about understanding that a new service model will touch every point in the company in some way. 
Employees need to be trained and ready for that, not only to avoid mistakes but to make them feel a part of the ongoing direction of the organization. 
It's about understanding that a new service model will touch every point in the company in some way. 
"Accounts payable or accounts receivable is involved with it from a billing perspective. I'd hate for someone to bill something that they don't understand.
"The more that you train, the more polished you'll be for the customer," says Tezino. 
"For technicians in the field, it's good for them to understand what we're doing because at some point their jobs could change. If that's a blindsided thing then shame on us.
"We're doing them a disservice by not allowing them the ability to broaden their knowledge and adapt with the market as the company is," he says. 
"Everyone is shifting at the same time, and that's how we're able to stay successful," says Tezino. 
"Training and awareness is really important before you start pushing it out. You don't want anyone making promises they can't deliver. The more they know and understand the product, the better they'll be," says Ford. 
"When it comes time to install, you don't want them trying to figure it out on the client site with the client looking over their shoulder. The more comfortable and familiar that they are with the software, the more successful they will be," he says. 
"A lot of software partners offer not for resale licenses so that the reseller can set it up in a test environment," says Ford. "Doing that allows your team to become familiar with it. I think that's a pretty big key to success right there." 
Don't Bite Off More Than You Can Chew
When it comes to selling software, it isn't a situation of diving in headfirst or failing. You can start slow in order to ready your organization to scale. In fact, integrators should never implement software unless they're ready for that commitment. 
If software is going to become a significant part of your company's portfolio it's necessary to take the appropriate steps toward that. In the right order, at the right pace. 
"That's understanding the support models and business responsibilities," says Abrams.
"That's your renewals and continued licensing over time. It's the relationships that you're going to have to grow and develop both on the end user side as a new player in the market and the business side with the partners you're procuring the software from." 
"I'm definitely a fan of the phases approach," says Ford. "The software that's available to resell runs the gamut of very universal to very niche. You can sell both, but doing so has much different requirements. 
Plan out a one, three-, five-, and even 10-year strategy so you understand milestones you need to hit to be successful. 
"You don't have to dive in with everything at the very beginning.
"You can take the approach of what you're comfortable with and what you're willing to do right now," he says. 
"Hopefully we're not trying to figure this out as we're doing it," says Tezino.
"A lot of these software commitments and partnerships require a year commitment and an expenditure for the year." 
If you're going to make those kinds of commitments, you need to be ready.
Train prior to making that expenditure so that you're ready to sell when the contract starts. Plan out a one, three–, five–, and even 10-year strategy so you understand milestones you need to hit to be successful. 
Above everything else, do not have a client sign a multi-year contract if you're not ready to fully service that client for the full term.
Selling software isn't something you can give up on halfway through, as your name is on a dotted line tying you to the sale. 
That's why a plan needs to be in place. 
"Selling software is like selling anything else. If you go at it without a plan you're not going to get too far," says Abrams. "You can stumble into success, but most business are going to be better off having a plan, putting it in play, and following it."