Opportunities for Integrators Reselling Software
Partnering with software companies can provide add-ons to sell to clients, and introduce recurring revenue offerings to your portfolios.
Leave a Comment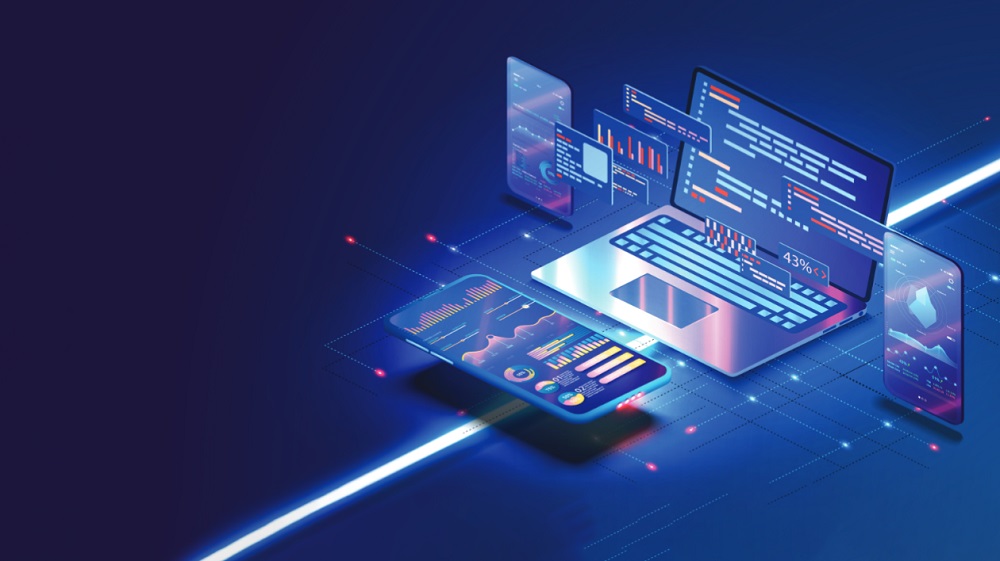 Integrators are used to selling and installing hardware, but with the increasing prevalence of IT software within AV systems many firms are evolving to include software offerings to clients that make sense with their AV builds.
AV integration firms are partnering with software providers to become resellers—offering benefits on both sides of the table.
For integrators, it means an entirely new suite of potential offerings outside of AV equipment alone, many of which are natural recurring revenue opportunities. It also offers the opportunity to utilize the software within your own organization, at a potentially discounted rate.
For software companies, it lets them go out and get a customer that will then become a de facto sales wing for the product. A partnership with one integration firm can lead to countless new customers.
Let's take a look at two examples that integrators are already utilizing:
Domotz (Monitoring & Management)
Domotz is a tool for integrators to run their businesses more efficiently, as well as a service for integrators to offer improved services to customers.
"Just like you might use Office 365 or QuickBooks, fundamentally Domotz is meant to be a tool for integrators," says J.B. Fowler, CRO at Domotz. "It's a network monitoring and management solution.
"A Domotz agent gets installed next to all the hardware on a particular network, and we're essentially viewing that network and making sure all of those devices are functioning as expected," he says.
"The other thing that we do is provide a secure method of remotely connecting to those devices so they can be programmed or managed as necessary," says Fowler.
Domotz has been around since early 2016, and initially fit most often into the residential space. However, as the company grew the commercial integration market became a great fit – specifically with video distribution systems used in sports bars, hotels, large venues and the like.
As far as pricing structure, Domotz charges integration firms a flat fee on a per-month basis, per site. Integrators can monitor anything attached to the network from conferencing equipment to lighting and sensors.
Integrators typically then bundle that, with markup, into an as-a-service or managed services offering.
"Domotz is another tool for integrators to use to build that as-a-service ecosystem within their business," says Fowler. "When I am talking to integrators, I do a lot of educating on things that they should consider.
"For instance, do not sell Domotz to your customer. They don't care what Domotz is. They care that the products you're installing are going to work for them, and they'll be there when needed," he says.
Domotz gives integrators the opportunity to be alerted about broken devices and fix those devices before the customer even knows they're broken. All the integrator has to do is send a report that shows the customer that they're already the hero.
That's the beauty of this type of managed service offering: the customer is paying a monthly fee for peace of mind, and the integrator has the opportunity to help customers before they even know they need the help.
"We are just one tool that should be used in the as-a-service model, but it's a very good way to help integrators start to scale in an as-a-service way," says Fowler.
Defendify (Cybersecurity)
Defendify is an all-in-one cybersecurity platform designed for small businesses with less than 500 people. The company started as a consultant service. Defendify would go out and do assessments, test, train employees, build policies and plans and more.
"Imagine that all built into a cybersecurity platform," says Defendify co-founder Rob Simopoulos. "There's 11 core modules where organizations can do self-assessments, get scores, find out where they have weaknesses – a number of different features in one platform."
After creating the cybersecurity platform, Simopoulos and his team quickly realized that integrators were interested in becoming resellers of software.
"That happened with some companies who were using Defendify internally, who saw that opportunity and then pivoted to reselling software," says Simopoulos, "But it also happened with organizations who realized that cybersecurity was an opportunity and were looking for an offering."
Related: The AV Business Software for Those Who Want Service Contracts: 3 Questions with D-Tools
Simopoulos notes that the integrators having success are the ones that have managed service offerings.
"Our product is a subscription-based, cloud-based platform," he says. "Organizations that understand that, or who have that in their current offering, are a great fit for Defendify."
Integrators can reach out to Defendify to receive a price list for different services and, again, the integrator can charge a markup as they see fit.
"We're seeing a lot of organizations bundling it with other services," says Simopoulos. "They'll include Defendify in a package within managed services as a whole. Maybe they're doing network monitoring of the systems they deployed, and they'll add Defendify as a platform solution into that package."
Again, Defendify offers a product that integrators can use internally as well as resell to customers as part of a managed services platform. Seeing a trend here?
Additional Opportunities
After learning about a couple of partnerships that are happening today, let's explore a few additional software offerings that might not be as obvious at first, but could be beneficial to integrators and clients alike.
Inventory Management – As an integrator there is a large amount of inventory that we receive, store, ship, and install. Inventory management software can aid integrators by keep tabs on all of the equipment moving around their operations. The same can be said for customers that produce or sell products. Integrators can utilize inventory management software and resell to customers as part of a larger package. It's great for manufacturing facilities and retail environments.
Marketing Automation – Marketing automation software can help integrators stay in touch with customers and gain new customers. The same goes for their clients, especially SMB clients with smaller teams that could use help with marketing efforts. Marketing automation software helps take a lot of the busywork out of creating touchpoints for current and future customers.
Project Management – In any integration project there is going to be an incredible amount of information to take care of. It's likely many integration firms already use this software when working with clients. Why not train those clients and give them the opportunity to better organize internal clients?
In any of these cases, or others that we haven't thought of yet, the goal should be two-fold. You're looking for software that can help your organization improve its business practices, so you can learn how and use that knowledge to improve your customers' business practices.
Most of your customers will have a need for any of these business-oriented software platforms – why not be the ones to give it to them for a small markup?
Software companies don't have manufacturing costs, so tariffs and the like won't affect them. Their services offer opportunities for integration firms to introduce as-a-service or managed services revenue into their portfolio.
Much of the software can also help the integration firm internally – while the cost is paid for by markup on customers.