These Updates to the School Security PASS Guidelines Present Opportunities for Integrators
These updated School Security PASS Guidelines also act as a platform for integrators to demonstrate their value to keeping schools safer.
Leave a Comment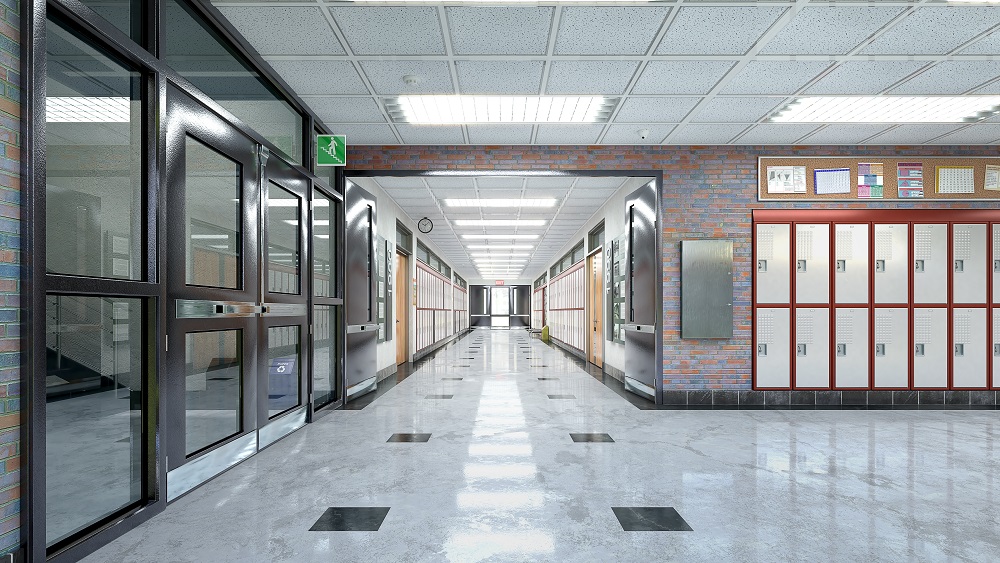 School safety is clearly a top concern among districts across the country. Spending on safety technology has gone up to prevent violence, bullying, and assault on campuses. Now more than ever, campus safety is at the helm of the technology integrator — especially after a new set of guidelines detailing best practices was published recently.
The Partner Alliance for Safer Schools (PASS) has released the fifth edition of its Safety and Security Guidelines for K-12 Schools, which offers nationwide best practices specifically for securing school facilities from subject matter experts across education and public safety.
Savvy integrators and members of the National Systems Contractors Association (NSCA) may recognize one of the people behind PASS: NSCA executive director Chuck Wilson.
Chuck is one of the two co-founders of PASS — talking to schools about the investment they'd need to make to get the technology which can help keep them safe.
Just a few years ago, they put together their first set of guidelines which were free to download. It's a checklist which allows school technologists to look at their own systems and gives them an idea of where they can go next.
"We're trying to get all of our members to get a certain level of IT-savviness," he says. "Cyber bullying is a huge deal in the school environment today. We also provided a whole section regarding policies at district-wide and building-wide levels to provide them the ability to monitor what's going on."
What's in the 2020 update to the school security PASS guidelines
Mark Williams, vice chair of PASS, says there are a number of new additions to the guidelines differ from previous years' iterations, including:
An expanded conversation on non-code compliant barricade devices
New technology around Zone Emergency Response Systems which dramatically reduces the time it takes to get emergency responders to the exact location at campuses or buildings
Guidance on Lockdown Drills – what should they be and what they shouldn't be
Enhanced Visitor Management practices
Graphical Interfaces
Unified Security Systems
Grounds assessment and use policies
Recommendations on the installation of audio/video call boxes in various layers of school security
Architectural elements like delineating hard corners in
An enhanced Checklist Tool which enables schools to document both current state and serves as a planning document going forward
A new section on Emerging Technologies. These are technologies we see evolving and being tested in the k12 environment
Thermal Imaging
Facial Recognition
Additionally, the fifth edition includes a new section that examines promising emerging technologies that are not yet included in tiered PASS recommendations, but have garnered significant interest and have been piloted in schools, including vape detection and passive weapons screening technology.
Williams says the conversation around Unified Security will have the greatest impact on the integration space.
"Making sure that schools are thinking through the fact that all these systems must work together in a way they can understand, use and afford," he says.
"Too many times we see schools investing in a technology that isn't appropriate, isn't installed on a solid platform, or isn't supported by the rest of their system."
The opportunity for integrators
Clearly, making schools safer for students, teachers, staff and faculty is an admirable pursuit in its own right. But these guidelines might also allow integrators to seize an opportunity to build their network of satisfied school clients.
Interested integration firms can enter into a partnership with NSCA and PASS where the installer is trained and can then co-brand with the PASS certification logo.
"School clients love that because they know they're not being sold something unnecessary and that a nonprofit organization can bring in 65 subject matter experts to help them," Wilson says.
Integrators have to be a member of either the NSCA or Security Installation Association to take that course, but Wilson says the signup process is quick and simple.
Read Next: What Schools Need for Distance, Hybrid Learning and How to Sell It
Williams says integrators should acknowledge they are part of a team and demonstrate that they are well positioned to take a leadership role on that team if they want to capitalize on these business opportunities.
"Schools struggle with pressure from all sorts of contingents. An integrator that can speak to Unified Systems, the Emergency Management spectrum, and combine that with a conversation around PASS will be viewed as consultants, not salesmen.
"Being educated on school safety guidelines and getting more involved in a school security ecosystem as both a consultant and solutions provider is smart business for an integrator.
"Yes, it drives revenue by building a network of partners and K-12 customers. More importantly, it elevates the value of what you provide to your customers."