Shure Announces Key Promotions
Jamie Griffin, Althea Ricketts and Christine Soske were promoted to key positions at Shure along with other officer promotions.
Leave a Comment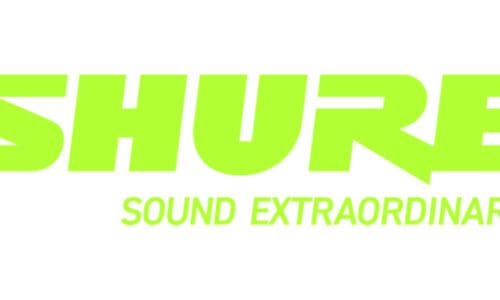 Shure announced the promotion of Jamie Griffin to senior vice president of its operations division. Per a statement, Griffin joined Shure in 2016, following six years as director of operations at Lenovo. Since joining, he has effectively led the Niles, Ill.-based company's global manufacturing and distribution functions.
Moreover, Griffin has worked to establish a supply chain that aims to get products in the hands of customers. He achieved this by employing a set of strategies known as "customer-focused fulfillment."
Amid the challenges confronted during the COVID pandemic, Griffin continued to sharpen his focus on Associate safety while maintaining business continuity.
Originally from Ireland, Griffin has lived and worked in more than eight countries across Asia, Europe and the U.S. He has a bachelor's degree in mechanical engineering from the University of Limerick and an MBA from the University of Texas in Austin. He continues to be a member of Shure's executive staff.
Additional Promotions
Furthermore, Althea Ricketts has been promoted to vice president of corporate initiatives. This includes responsibility and accountability for the company's diversity and inclusion programs such as corporate sustainability and program management. Ricketts joined Shure in 1992. Since then, she has held positions of increasing responsibility across more than three decades. This includes roles in global marketing, U.S. sales, international sales, customer service, strategic planning and global support services.
Also Read: Shure Announces 'STEM for STEM' Program
Shure also announced the promotion of Christine Soske to vice president of corporate quality. Soske joined Shure in 2015, per a statement. Today, Shure adds, she is responsible for all of its global quality activities. This includes corporate and supplier quality, product conformance and lab services, global compliance and quality systems. In addition, she also directs quality functions at Shure's manufacturing plants in Mexico and China.
In addition, Shure has promoted the following associates and named them officers of the company:
Joe Caruso, Associate Vice President, Information Technology
Andy Dunham, Associate Vice President, Global Planning
Greg Hatcher, Associate Vice President, Commodity Management
Jacquelyne Huerta, Associate Vice President, Tax
Jane Johnson, Associate Vice President, Global Purchasing
Mark Kleinle, Associate Vice President, Product Development
Lisa Mitchell, Associate Vice President, Strategic Planning
Neil Shah, Associate Vice President, Brand and Digital Marketing
Marco Weissert, Associate Vice President, Global Sales Operations
If you enjoyed this article and want to receive more valuable industry content like this, click here to sign up for our digital newsletters!