Hey, AV Integrators: It Doesn't Hurt To Have Fun On Social Media
Social media platforms, especially LinkedIn, are extremely valuable to B2B companies, but other platforms give you the opportunity to have a little fun.
Leave a Comment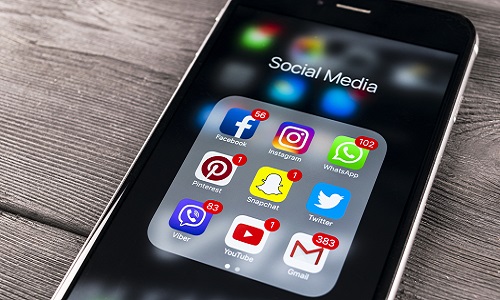 Last week, I wrote a blog about what I saw as a lack of AV integrators using social media to their marketing advantage.
I saw some very sleepy Twitter and Facebook accounts, nonexistent Instagram pages, and an overreliance on LinkedIn.
LinkedIn is a business-to-business marketing goldmine, but the industry should embrace other platforms if it wants to continue growing, attracting new customers and younger generations to its workforce.
According to Buffer, LinkedIn is behind Facebook, YouTube, WhatsApp, Messenger, Instagram and Twitter in terms of monthly active users.
Social media platforms are not only an effective marketing and recruiting tool, but it's also how most of the general public is introduced to your company in these days. It doesn't hurt to have a little levity, step outside of your comfort zone and push boundaries.
Mailchimp is one of the best companies at social media marketing, and one of the few that can do so with a good amount of humor and creativity.
View this post on Instagram
Take a look at their other posts and you'll see that they all still tell the company's story and promote the brand.
That's what Netflix and hundreds of other leading brands did last week with this simple tweet.
what's something you can say during sex but also when you manage a brand twitter account?

— Netflix US (@netflix) December 5, 2019
A lot of the responses are business-to-consumer companies, but there are also some leading software companies in there that apparently weren't afraid to alienate some customers to have a little fun.
Twitter can be very funny when everyone is reacting to the same news at once.
For example, the internet lost its minds when an Italian artist taped a banana to a wall that was priced at $120,000 at a Miami Beach art fair.
Quite a few other companies played around with this news. This is a good way to get some free publicity when a publication picks up on these silly Twitter moments.
Reply with your best offer. pic.twitter.com/djaZa3Qwzm

— Pepsi (@pepsi) December 6, 2019
If there's something happening in the news that can help sell your products, address it. Even if the news is completely unrelated to your company, see if there's a way to work it in to your social media marketing.
People want to work with and work for companies that are plugged in.
Also, it doesn't hurt to post pictures of puppies dressed up.