Don't Discount the Importance of Social Media in AV Marketing Efforts
More than half of the world is on social media. Take advantage of that and bring a personality to your brand with engaging social media content.
Leave a Comment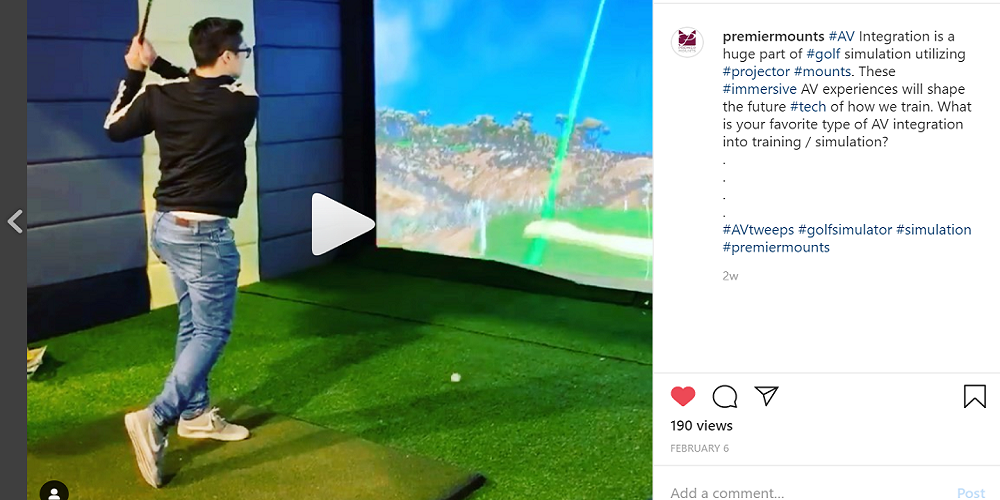 Social media has become one of the most useful outreach channels for leading brands in every industry, yet some audiovisual integrators aren't utilizing it to the fullest extent.
According to social media management company Hootsuite, there are now 3.8 billion social media users around the globe — about 60% of the world's population.
For companies not already taking advantage of these platforms, there is huge untapped potential in these channels. Facebook, Twitter, LinkedIn, Instagram, Youtube and others can help your company establish its brand, introduce pro AV to the world and even connect to new customers and end users.
Social media brings a face and personality to your brand
Abby Wolfe, director of marketing and communications at Oklahoma-based Cory's Audio Visual, said social media strategies should always highlight your firm's personality and people rather than your technical prowess.
If a potential customer is looking at your social media profiles on Twitter, Facebook or Instagram, there's a good chance they already know about your company's technology offerings and are just doing their homework.
"If you're putting something out there that doesn't match the personality the customers are experiencing, you're missing the opportunity to reinforce that," says Wolfe.
The firm's social pages consistently profile their employees and shine a light on the company's culture. That's especially important when you have many returning customers. Telling the story of your employees and culture can help reinforce your brand for your longtime customers — and also help you recruit new employees in an industry marred by workforce challenges.
"We try to make it as lighthearted as possible," Wolfe says. "That's very much what our customers experience on a daily basis."
For Massachusetts-based office technology integrator Red Thread, employees are one of the keys to the company's social media strategy. With their own individual social media profiles, they help spread Red Thread's social content.
"Our people have a reach that is 14 times greater than the Red Thread page, so curating content for them for the channels our AV audience lives on has turned everyone into a brand ambassador," said Lauren Cranston, the company's social media content strategist.
New technology is fun. Bring that idea to your social media profile.
Case studies and new product offerings are no doubt an important marketing tool, but not every social media post has to get down to business.
Yes, customers should know what you can do for them, but a bland social media profile full of technical jargon may not be the best strategy, says Wolfe.
"That feeling of peeling off the plastic is a fun feeling," Wolfe says. "I think that's something a lot of folks don't capitalize on."
Read Next: AV Digital Marketing for Integrators Starts With These 4 Basics
Brandon Breznick, assistant communications manager at mounting solutions provider Premier Mounts, takes a similar approach to social media strategy.
The company is about to embark on a social media campaign featuring videos and photos that Breznick called a "spoof" on election year news coverage — hardly a tactic to sell equipment, but one that could be a conversation starter.
Any social strategy should include high-quality photos and videos, Breznick says. This can help integrators show end users how the technology works rather than spewing technical jargon.
The company maintains a busy YouTube channel that Breznick called a mix of product videos, trade show coverage, vlogs and video case studies.
"We have seen engagement numbers rise significantly when using videos across all our platforms and they are evergreen content which can be pushed out for long periods of time," Says Breznick. "Video is powerful when done right and there is a degree of investment involved in getting quality content that can be distributed."
You build visually stunning features. Showcase that.
Kelly Perkins, now a contracted marketer for several organizations in the pro AV industry, said Facebook and Instagram have become good outlets, especially for visuals.
The industry is literally made up of organizations that build visually stunning displays and installations. Those should be showcased as much as possible. Facebook — and particularly Instagram — are the perfect channels for that.
However, other platforms like Twitter and LinkedIn also allow you to post photos and videos.
However, some leading integration firms appear to have either a lackluster Instagram profile that hasn't been updated in months, or no presence at all.
Convincing firms to invest in a social media and Instagram presence is sometimes difficult, Perkins says.
"it's so hard to get out of that old-school mentality," she says.
Kate Calderon, director of marketing for Florida-based Innovative Collaboration, agrees.
"We're a visual industry," she said. "I don't feel like it's being utilized enough."
If you enjoyed this article and want to receive more valuable industry content like this, click here to sign up for our digital newsletters!