3 Rising Trends in Intelligent Building Controls
Recommend the latest building automation systems to your clients by leveraging these up and coming trends in the industry.>
Integrators often tell me that one of their biggest challenges is staying abreast of changes in product capabilities. Highlighting this aspect of the commercial integration market, building automation systems (BAS) in particular continue to evolve rapidly.
To help you recommend the latest BAS capabilities to your clients, following are three trends to be aware of within this potential-filled space.
1. Enhanced interoperability.
BAS manufacturers are integrating an ever greater number of disparate systems into their building controls. Such integration is made possible via widely adopted operating protocols, such as ASHRAE's (American Society of Heating, Refrigerating and Air-Conditioning Engineers) BACnet protocol.
Today, BACnet-enabled BAS can monitor and control building systems ranging from HVAC to lighting, electrical outlets, access control, life safety, vertical circulation and many others. This interoperability greatly simplifies work for facility managers, as they can manage nearly all building systems from one integrated platform.
To further enhance interoperability, some BAS manufacturers incorporate multiple communications protocols in their BAS control modules, such as BACnet, Modbus or LonTalk.
2. Rise of mobile access.
Given the widespread availability of wireless networking and communications such as cellular and Wi-Fi, with an appropriately appointed BAS, facility professionals now can access their BAS from any Internet-connected device, including tablets and smartphones.

Moving away from an earlier trend of photo-realistic schematics, some BAS manufacturers are removing visual clutter to make their user interfaces easier to use.
Kevin Callahan is a product owner and evangelist for Alerton, a Honeywell business specializing in building automation systems. He has 39 years of experience in the building control technologies field, including control systems design and commissioning, facilities management and user training. Callahan can be contacted at .(JavaScript must be enabled to view this email address).
Take Our Latest Quiz
Recommended For You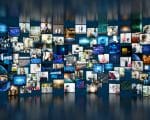 Organizations are seeing a boon when implementing AV over IP technology, and integrators are finding happy customers when installing AV over IP. In this webinar, you'll learn exactly why you need AV over IP.
After attending this free webinar from Commercial Integrator and TechDecisions you'll understand what you need – and everything you can do – to ensure you get the best UC services for your organization working together.