Back Stage With ICIF Grant Intern Benjamin Faulkenberry
Thanks to InfoComm's ICIF grant program, Benjamin Faulkenberry immersed himself in AV culture — and hopefully a fruitful career.
Benjamin Faulkenberry, who celebrated his 33rd birthday two weeks before Christmas, knew he was a bit of a guinea pig when he applied to participate in InfoComm International's ICIF grant program.
But he realized being accepted into the program — and working for Unified AV in the firm's Charlotte, N.C., location — was a unique opportunity for him to get his foot in the door of a career he's been working toward for years, including as a student at York Technical College in Rock Hill, S.C., where he's expected to finish his networking degree this summer.
Unified AV chief technology officer Scott Wood, who's overseeing Faulkenberry's yearlong internship, says Faulkenberry "has been very productive" since starting a two-days-a-week stint as a technician in August.
"We're trying to cycle through everything on the technical side," says Wood of the approach to having Faulkenberry maximize his time with Unified AV. Faulkenberry has worked on building racks and followed those racks into the field by joining the install team, says Wood.
"So far, it's been exactly what I was hoping for," he says of Faulkenberry's internship. "We didn't want to use him as cheap labor. We wanted him to learn as much as he could and become part of what we're doing."
Related: InfoComm Grant Program Welcomes Next Generation
Faulkenberry's networking prowess has come in handy for Unified AV employees who have been more focused on the AV side, says Wood.
Faulkenberry is preparing for his A+ and N+ certifications and might pursue his security certification, but that's a 30-credit program. For now, he's relishing the chance to pursue his career dreams, even if some days it means a three-hour roundtrip. Let's go Back Stage to find out more about Benjamin Faulkenberry.
Craig MacCormack: How did you find out about the InfoComm ICIF grant program? What made you pursue it?
Benjamin Faulkenberry: York Tech does a good job of getting you into the market once you've graduated. They had a career fair in February, where I talked to Tom Taylor of Unified. They were one of about five companies I knew would be there who I wanted to meet. He gave me a flyer about the grant program and we talked about it for a few minutes. It's a real winner of a deal. It seemed like AV and IT coming together when I first heard about it. It's a way for me to learn something I'm not doing in school.
CM: What's your experience at Unified AV been like? Any adjustment period?
BF: They've thrown me right in. I'm making racks and they've sent me to job sites. I was working two days a week for the first six-to-eight weeks but I've been able to add a third. I've gotten really good at juggling. As far as fitting in, I feel like a part of the place. People are very curious how I found out about the company, that sort of thing. I like troubleshooting, solving problems. I like seeing how a job comes full circle. I'm interested to learn more about the programming side of it.
CM: What do you do in your free time?
BF: I'm lucky my favorite hobby is learning because that's about all I have time for right now. I'm taking five classes, which means about 15 hours of class time, plus the homework from those classes plus the three days a week at Unified. I enjoy reading, sports and music. I used to be in a bunch of bands when I was younger, everything from rock and blues to improve jam music, country and rap. I knew I wasn't going to make a career out of it. It was just a way to have fun.
Next: Meet InfoComm ICIF Grant Intern Stanton Helms
Take Our Latest Quiz
Recommended For You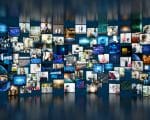 Organizations are seeing a boon when implementing AV over IP technology, and integrators are finding happy customers when installing AV over IP. In this webinar, you'll learn exactly why you need AV over IP.
After attending this free webinar from Commercial Integrator and TechDecisions you'll understand what you need – and everything you can do – to ensure you get the best UC services for your organization working together.