Inside Our 2020 Integrator of the Year Selection Process
Why we decided to do something a little different with our highest annual company honor this year—and it's not because no one deserves it.
Leave a Comment
My two favorite features every year on Commercial Integrator are the 40 Influencers Under 40 and the Integrator of the Year. I've always viewed them as the highest individual honor and highest company we bestow each year and I think most in the pro AV industry would agree both are increasingly prestigious.
You'll probably notice this year we decided against singling out a particular company as the 2020 Integrator of the Year—but it's not for the reason you might think. We didn't avoid the selection because we didn't think there are any companies worthy of our highest annual honor.
Related: 2019 Integrator of the Year Explains Their Biggest Business Goal (and Why It Is So Bold)
In fact, there are several companies who have done some amazing things in a year when most of the AV industry is struggling to maintain its footing and you've heard from a few already and will hear from more of them in the future. They've got some incredible stories to tell.
With 2020 marking the end of CI's first 10 years as what we hope is your go-to resources for news and information related to the pro AV industry, we thought it would be fun to look back at our previous Integrators of the Year and see if their thoughts from their special years still resonated today.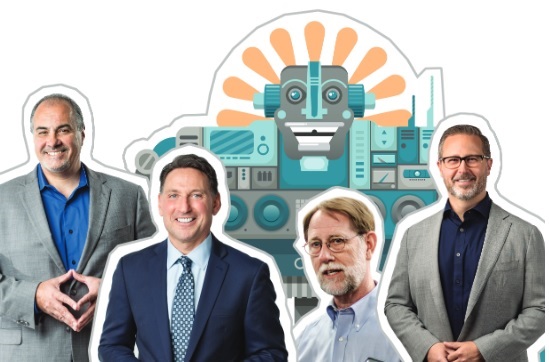 More on CI Integrators of the Year
As you might expect, we learned pretty quickly that the companies we've singled out as industry standouts have had some pretty impressive abilities to look forward and anticipate what's coming for the AV industry and their customers. That's probably why they were successful in the first place.
We've chosen a few lesser-known companies as our Integrator of the Year and heard it a bit from our readers at the time, who wondered why we didn't pick one of the more obvious companies for our highest company honor. Time has proven us right in most cases, I'd say.
I hope you'll agree that a unique year like this one deserves a unique way of honoring the best companies in the AV industry. If you missed the profiles on these companies the first time around, make sure you check them out now. These leaders know what they're talking about and what's next.
Follow their leads or join forces with them and you just might find your company grabbing our highest company honor some year yourselves.
If you enjoyed this article and want to receive more valuable industry content like this, click here to sign up for our digital newsletters!