Love of Music, Family and Church Propels Michael Wright's Bright AV Career
A passion for music continues to drive Technical Innovation's Michael Wright, whose guitar and bass collection includes more than 20 infamous instruments.
Michael Wright, president of Broadcast Solutions and Blue Hat Design at Technical Innovation, has been in the AV industry for more than a quarter-century, but he's never gotten too far away from his love of music. Best of all, he's passed on that passion to three of his children and been able to keep that fire burning at a place where he also landed an integration job.
Wright joined Sony (and his father) in 1988, spending about a decade there before taking a job with British digital TV manufacturer Quantel. He then landed at Technical Innovation, where he's become president of the Atlanta-area company's broadcast solutions division and Blue Hat Group, which focuses on the worship AV market. He remembers talking with his father around the time when Ted Turner launched CNN, about whether people would actually want a 24-hour news channel.
"I wanted to be a touring musician, but my dad encouraged me to go to business school instead," he says.
Integration Role Expands
Wright became a TI owner and partner 10 years ago. He's responsible for sales, marketing, engineering and field operations and is directly involved in all TI strategic planning and all of the company's high-profile projects. He came to TI largely because of his family's long relationship with former owner and PSNI co-founder Sonny Davis.
That's not to say TI doesn't have some examples of highly customized solutions, such as for 12 Stone Church in Atlanta, Wright's home church since it opened and the place where he gets to play his guitar or bass once a month or so. He also spends at least 100 days a year on the road, logging 75,000 air miles in a slow year.
"I believe in working hard and playing hard," says Wright.
Grand Guitar Collection
Wright, who turns 49 in December, was born in Muscle Shoals, Ala., which has become a legendary destination for musicians to play and record.
"I always loved playing and listening to [music] and it's carried over into my life in a huge way, influencing my work and igniting a passion for collecting guitars," says Wright, who also owns about a dozen vintage watches.
However, Wright isn't the type to buy vintage watches or instruments and keep them in a lucite case for the rest of his life. "If I'm going to have it, I'm going to use it," he says, noting three of his sons spend as much time as they can in the recording studio in the family's basement. His oldest son is a pastor.
More Back Stage Profiles from CI.
"I love the recording and production process," says Wright, who's produced full-length CDs of original material, largely with a blues influence. He'll be starting to record another album soon.
Wright's instrument collection features more than 20 guitars and basses, including a Yamaha '70s Jumbo Acoustic, Martin '13 OMJM Acoustic, Gretsch '64 Tennessean, Epiphone '08 Wildkat, Gibson '82 Es135, Gibson '62 Sg, Gibson '90s Nighthawk, Gibson '13 Les Paul Traditional, Fender '56 Custom Shop Stratocaster, Fender '90s American Standard Telecaster, Fender '59 Custom Shop Relic Precision Bass, Fender '64 American Vintage Reissue Jazz Bass, Alembic '82 Essence Bass, Hofner '67 500/1bass, Fender '65 Bassman with 2×12 Showman Piggyback Cabinet and Vox '13 Ac30.
He'd still like to add a Gibson J160, Rickenbacker 660/12, Gibson Es335, Fender Super Reverb and Marshall Plexi with Half Stack to his collection.
Take Our Latest Quiz
Recommended For You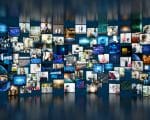 Organizations are seeing a boon when implementing AV over IP technology, and integrators are finding happy customers when installing AV over IP. In this webinar, you'll learn exactly why you need AV over IP.
After attending this free webinar from Commercial Integrator and TechDecisions you'll understand what you need – and everything you can do – to ensure you get the best UC services for your organization working together.