Taking Command of the Mission-Critical Control Room Market
Learn a few tips from integration firms finding success in this challenging, high-stakes market.
With no room for error there is no room for anything less than a sophisticated customer consultation, system design and service-oriented approach for integration firms looking to satisfy command and control room customers. Let's hear from firms that successfully navigate the challenging market.
AVI-SPL's director of engineering for its control room group, Carlos Lerma, recently talked to CI sister publication CorporateTechDecisions about the keys to creating a successful control room.
"You need to know what content is going to drive the control room and who is the user of that room. Those are the key things that you have to know right up front," he said. "When deciding what the content is we work with the user and the room and decide how it's going to look. Depending on the size of the control room there are certain things you have to worry about: the display itself, the users, and the viewing angles of the users. Of course, acoustics plays a big role in the room, and understanding where everything is located within the space is important for us in designing the control room."
Crucial Consultation
While customer consultation is critical to system design in any market, it's even more crucial when it comes to command and control rooms. Advance Technology, which earned a 2015 CI Integration Award for a solution serving a telecommunications company's control center, learned how important it is to be nimble when it comes to system design and balancing customers' input. The heart of Advance's FairPoint Communications project is a video wall and the clients were frustrated that the solutions pitched to them by integration firms were too hardware-heavy.
White and his team recognized that a software-based video wall tool would be more palatable for the decision-making team. Advance Technology had recently used Hiperwall's software-based video wall configuration tool. White says it came down to taking the time to understanding the application this communications company wanted for its NOC and appreciating their IT mindset.
"They want to buy software. They want expandability," he says, adding that the FairPoint team was impressed with the ability to see data generated by computers in their offices in other regions. "It's all over the network. It's a slam dunk."
FairPoint serves data and voice communications customers in 17 states so there is a lot to manage from its NOC, which serves to provide critical monitoring and real-time viewing of the communications network infrastructure. The communications company sought a video wall for its Manchester, N.H., office by which it could proactively assess network discrepancies and monitor live streams from video surveillance cameras.
Operators need the ability to quickly change and move through the information being viewed in order to address or avoid problems.
"In the event of a crisis on the network, they needed the ability to immediately ascertain and identify points of failure and provide the ability to quickly troubleshoot and remedy the situation," says Advance Technology business development supervisor Kristina Johnson.
FairPoint wanted a video wall array and associated control that could dynamically switch to predetermined wall display environments such as standard, day-to-day operations and other predictable scenarios. The need to change content quickly was addressed with Advance Technology's control software programming of an installed Crestron user interface.
Basic Differences
While control room products may seem similar to solutions for other verticals, AVI-SPL's Lerma pointed out key differences.
"Well the first thing is that the control room environment is a 24/7 environment most likely, and you have to choose equipment that is designed for the space that is going to be used," he said. "You look at a control room and you look at special equipment; you look at the displays, the controls, the processor that is going to drive the displays, and then you think about the rest of the room, which will be similar to other rooms where you have an audio system, a control system, etc. Mainly, you have to pick equipment that is rated for the environment that is being used, which is 24/7."
Meanwhile, the mission-critical nature of control rooms affects just about everything.
"If you were to think about it from entities that are used to doing other environments, they have to stop and think about the space that they're going to design," Lerma said. "There's a display in the environment; how is the display going to fit, where are the users, how tall is the room, how wide, how deep? You have to worry about those things before you think about the rest of the room. You have to make sure that users can utilize the room the way it's supposed to be designed for them. That's why we have a special entity that is dedicated only for this 24/7 environment."
Take Our Latest Quiz
Recommended For You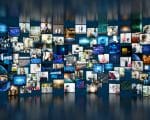 Organizations are seeing a boon when implementing AV over IP technology, and integrators are finding happy customers when installing AV over IP. In this webinar, you'll learn exactly why you need AV over IP.
After attending this free webinar from Commercial Integrator and TechDecisions you'll understand what you need – and everything you can do – to ensure you get the best UC services for your organization working together.
DON'T MISS A STORY Want
FREE

Unlimited Access Every Day?
Create your free account:
×
---
By registering to become part of the Commercial Integrator community of readers, you gain FREE access to all of our articles and help our editors customize your experience. By giving us your email you understand that you may receive commercial email communications from Commercial Integrator (Emerald X, LLC).
---
Already
Signed Up?