MXL Conferencing Microphones Are Zoom Room-Ready
This past winter, several new MXL conferencing microphones were shown at international trade events to help businesses communicate better.
Leave a Comment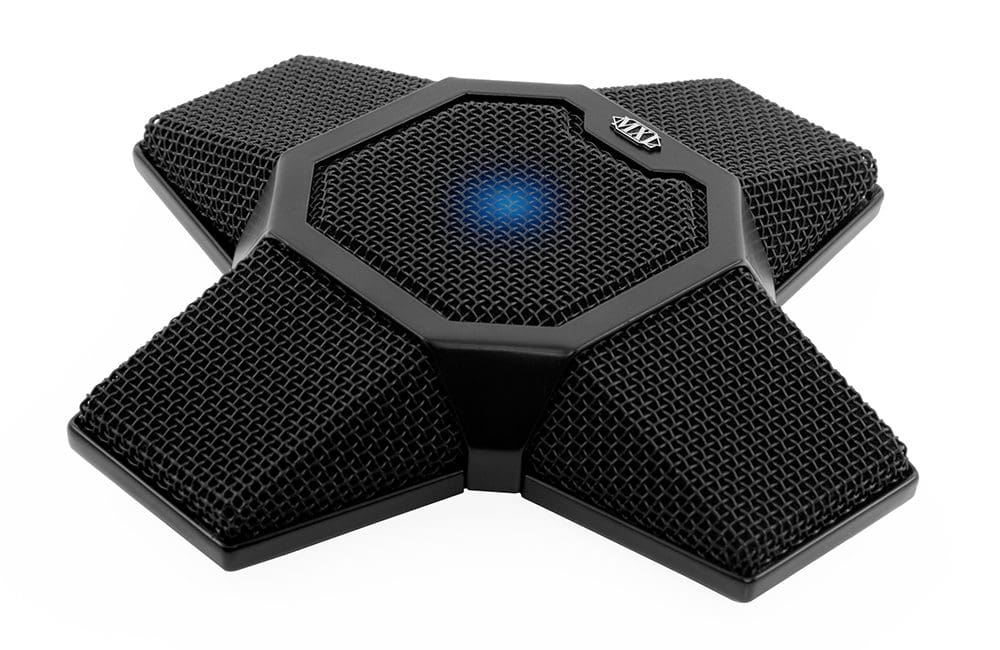 MXL recently showed a number of microphone products at industry trade shows, including the new MXL conferencing microphones that were co-developed with the conferencing company Zoom.
Zoom Room-compatible conferencing microphones from MXL include the USB-powered AC-360-Z tabletop model and the AC-404-Z.
AC-360-Z Specs
Compatible with any Zoom Rooms and Zoom-enabled conference rooms, the AC-360-Z works with any Apple or PC computer via simple plug-and-play connections.
Eliminating the need for any type of driver, the MXL AC-360-Z can be configured with options to run each quadrant of the microphone independently. MXL says that integrators can link as many as three microphones to cover a range of room sizes.
AC-404-Z & AC-404-LED Specs
MXL's AC-404-Z Installation Kit for Zoom Rooms and the AC-404-LED USB Boundary Microphone provide integrators with more system options to support the installation of conferencing systems into Zoom Rooms, huddle rooms and boardrooms.
The AC-404-Z captures 180-degrees of audio in a 25-foot radius, and it connects via USB. This product incorporates three internal mic capsules, along with an all-metal construction and a low-profile design.
Providing more system setup flexibility, MXL explains the LED version microphone is a product that can be used to update the "look and feel" of a huddle room, conference room and boardroom.
MXL points out the AC-404-LED features a wide pickup pattern and provides a 25-foot range.
The AC-404-LED also connects via USB, and the company adds the glowing base can be personalized with eight preset color modes to match a room environment, computers and company logos.
More on the MXL conferencing microphones:
Speaking about the company's latest products, Tod Musgrave, director of cameras at Marshall Electronics, says the company is excited to show the professional AV industry its newest microphone solutions:
"We look forward to showcasing Marshall cameras and MXL's innovative new conferencing microphones, which are made for unique installations at this year's show [ISE 2019]," notes Musgrave.

"Our teams are excited to collaborate on these offerings and have plans to continue expanding in the AV installation space with new bundles that will be introduced later this year."