Nureva HDL310 to Offer Enhanced Audio for Mid-Size Spaces
Powered by Nureva's Microphone Mist technology, the HDL310 system delivers pro AV performance in an IT-friendly solution.
Leave a Comment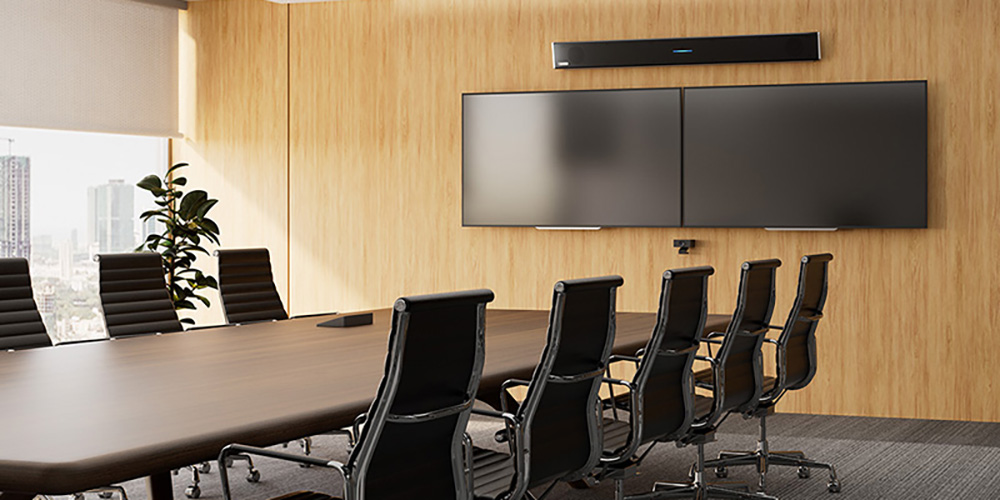 Nureva Inc., the Alberta, Canada-based innovator of advanced audio conferencing solutions, announced the HDL310 system. Per the company, the HDL310 is the latest addition to Nureva's audioconferencing systems.
The new product simplifies the task of getting great audio in spaces up to 30 x 30 ft. Moreover, it offers 44% more coverage area than its flagship HDL300 system. According to Nureva, this is possible due to implementation of its patented Microphone Mist technology. The company reveals that it first implemented the technology in the HDL410 system.
Combining a single Nureva microphone and speaker bar with a new connect module, the HDL310 system thus delivers pro AV performance in a plug-and-play, IT-friendly solution that is easy to install, set up and manage at scale. Like the HDL410, the HDL310 system comes with Console Direct. With this, it helps provide a secure and continuous connection between the HDL310 and Nureva Console. It thus allows IT staff to manage systems remotely without having to rely on an in-room, computer-running client software.
Like all Nureva systems, the HDL310 includes a two-year subscription to Nureva Pro. This service is a value-added service to keep meeting rooms and classrooms functioning smoothly. It also includes expanded support hours, advance hardware replacement and additional features in Nureva Console. This includes device-status monitoring with email alerts and enhanced room analytics with historical data.
Also Listen: AV+ Podcast: Nureva's Nancy Knowlton on Building Company Culture
Additional Features
Third-party companies that want to integrate their products with Nureva audio systems can also access and leverage APIs from the Nureva Developer Toolkit. Specific to higher-education classrooms and corporate-training rooms, the HDL310 and HDL410 systems include a feature within Nureva's Voice Amplification Mode. This mode lets users mute their audience to focus microphone pickup on the presenter's or instructor's voice. At the same time, it reduces all other microphone pickup in the space.
Nureva notes that it is at the forefront of delivering innovative, IT-friendly audio systems that are easy to deploy and manage at scale. Like all Nureva audio systems, the HDL310 connects easily by USB and can be installed and operational in under an hour with no DSP required. Not only does Microphone Mist technology fill a room with thousands of virtual microphones; it also handles various other factors. This includes continuous autocalibration, echo cancellation, noise reduction, position-based gain control and the challenges of multiple in-room participants speaking at once.
The approach is thus ideally suitable for the evolving needs of IT professionals. Especially as they reimagine their spaces to address the demand for better remote collaboration experiences.
Nureva adds that its audio systems integrate with leading UC&C applications. Here, the HDL310 is currently in the certification process for Microsoft Teams. HDL300 and Dual HDL300 customers can also upgrade their systems to HDL310 and HDL410 systems. They can do so with the purchase of the Connect Module 2 upgrade kit when the HDL310 system ships in May 2023.
"Response to our HDL410 system has been outstanding. And we're excited to expand our next-generation audio systems into mid-size spaces," says Nancy Knowlton, Nureva's CEO. "The HDL310 system delivers the unique combination of IT-friendly simplicity and uncompromised performance that our customers are asking for."
If you enjoyed this article and want to receive more valuable industry content like this, click here to sign up for our digital newsletters!