Avocor Expands Avocor Alliances Organization
Avocor Alliances is an internal organization that aims to strengthen legacy partnerships, aid industry collaboration and deliver innovative solutions.
Leave a Comment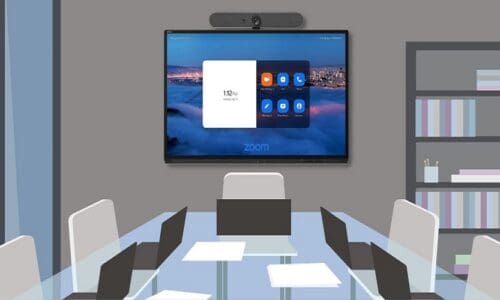 Avocor, prominent in collaboration display solutions, introduced the expansion of its Alliances organization. Per a statement, this move aims to strengthen the alignment between the company, its solutions and the UC&C ecosystems where its interactive collaboration products and partners can thrive.
According to the Wilsonville, Ore.-based company, its recent innovations include the following:
Avocor L Series. The new L Series range of 21:9 aspect ultra-wide interactive displays for enhanced MTR experiences. It is powered by T1V collaboration software.
Avocor CollabTouch: A modular and scalable meeting room solution purpose-built for interactive collaboration. It is easy to use and easy to install. Moreover, CollabTouch combines Avocor's interactive display technology with crystal clear audio and video by Logitech.
Google Meet Series One by Avocor: Specifically developed for the new era of hybrid working. Here, Series One Board 65 and Desk 27 stylishly combines the capabilities of Google Meet with Avocor hardware. With this, it thus aims to bring meeting equity to the 6 million businesses that use Google Workspace.
New Leadership
Avocor Alliances also aims to build on legacy partnerships and grow the impact of existing and new partnerships in the market. To steer this initiative, Avocor has thus appointed Wayne N. Driggers Jr. as head of global alliances. Driggers Jr. has worked in the unified communication and collaboration industry for over 15 years, Avocor notes. Here, he has worked across sales and partnerships with market leaders. These include Webex, Zoom and AVer Information. By joining the Avocor leadership team, Driggers Jr. will thus collaborate with partners to further strengthen each company's position and fufil mutual business goals.
He explains, "Visual and interactive collaboration solutions have undergone a monumental evolution over the past few years; with an exponential growth in users engaging with software solutions. The role of hardware devices to maximize UCC software features is vital and can make the difference between successful adoption of these technologies or not."
Also Read: Avocor Unveils FUSE Remote Management Platform
Scott Hix, CEO, Avocor, also remarks, "We have positioned ourselves as a collaborative leader in the market. And it is this co-operative approach that makes the future look exciting. With Wayne and team, we will be able to continue our product innovation and industry impact through meaningful strategic alliances that will shape the future of how we work."
If you enjoyed this article and want to receive more valuable industry content like this, click here to sign up for our digital newsletters!