Why Collaboration is so Much More Than Just Unified Communications
Unified communications was revolutionary, but it missed something.
Leave a Comment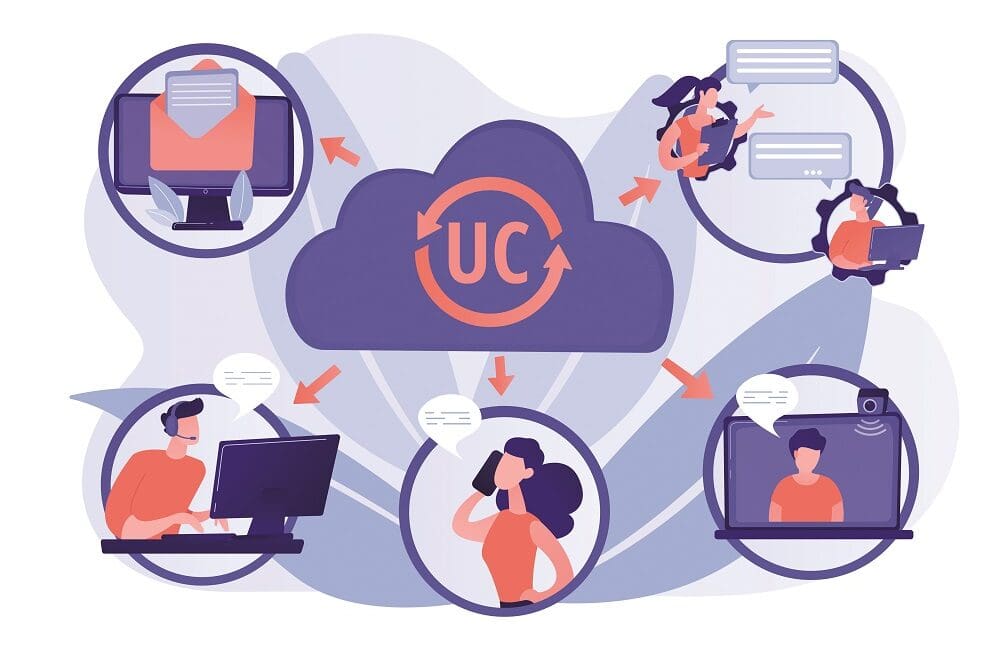 I've been preaching the value of unified communications for the longest time — first working at a Cisco partner and then a Microsoft partner. 
The value proposition is pretty much the same for all UC solutions. Having instant messaging, meetings and even telephony all in one app made user communications much more efficient. You could work from anywhere and from any device. You could move seamlessly from having a chat, to a voice call, to video, to screen sharing. At the time, this was a revolution. 
The Value Proposition
And that value proposition did hold up in the real world. Instant messaging cut through the endless emails and got people communicating faster. Combining meetings and telephony reduced costs and improved the lives of the users. Unified communications increased productivity for organizations; it reduced the number of platforms to deploy and manage; and it usually reduced costs. 
However, UC didn't address the bigger goal — namely, the "why." We were busy enabling users to communicate easier and faster, mainly synchronously in real time, but didn't really address why they were communicating. It's important to understand that we do all that to drive a business outcome…an outcome that requires working together. 
The definition of "collaboration" is "the action of working with someone to produce something." So, unified communications is a tool to collaborate, but there is a lot more to collaborating that unified communications does not address 
How do we work asynchronously on shared tasks and documents?

 

How can I find all the communications about a specific project when they span email, project-management tools, documents, meetings and chat?

 

How do we keep everyone on the project in sync, without spending endless time in meetings?

 

How do we work together with partners and customers outside the organization?

 
Collaboration Meets, Then Eats, UC
Initially, collaboration and unified communications were separate solutions that lived side by side. We often talked about unified communications as being "real time" and, therefore, not about documents, editing, project planning, etc. Those functions all lived in other tools, content management systems, email, office products, etc. 
Then, something changed. The idea of "work hubs" or "team collaboration" — teams or channels to bring all your work together into one place — gained popularity. These tools initially combined file storage, planning tools and chat. These tools treated chat different from "instant messaging." Chat was in shared spaces; it had a persistent history; and you could drop in and out of the conversation on your own schedule. 
Of course, it wasn't long before these tools added meetings and then calling. Unified communications, which had previously been its own thing, became a feature of the collaboration tool. 
Now, we had all the documents, planning tools and conversations — be they text chat or meetings — in one place. Even relevant line-of-business applications got integrated. For example, an automatic project-tracking tool posting to chat to let us know when something is overdue. 
Collaboration tools also drove increased co-editing on documents. Because the documents are all in one place, users actually open and edit the single document, and then they realize they can co-edit it, too! Co-editing was around before these team-working tools, but adoption was not very high because everyone was in the habit of working on a local copy and emailing it around. 
Collaboration Tools: Needed Now More Than Ever
The pandemic was a key driver in the adoption of team-collaboration tools. For most organizations, the ability to communicate was the initial driver. Everyone is remote. We all need online meetings now. In pushing out these tools for meetings, it also put team-collaboration tools into the hands of millions of users. That wouldn't have happened nearly as fast or as pervasively if not for the pandemic. 
After the initial burst of 100% remote working, we all realized that being in online meetings all day was not productive. It was sucking all our mental energy and leaving no time to get actual work done. 
So, how do we stay in sync but not spend all day in online meetings? The answer is asynchronous collaboration. Not just "chat" but also using planning tools to understand what everyone is working on efficiently and their status — seeing when a document was edited, who edited it and what changed. Being able to reach out for help or input in chat, without having to call a meeting. We don't need to be in a meeting to review a document. Review it at a time that suits you, add comments and track changes. Come together for an audio or video discussion if and when needed. For those who can't make it, record that discussion and have the recording available to the whole project team in the work hub. 
Webcast: Collaboration… Where Are We Now?
Most reports and surveys seem to agree that there has been a permanent change in how we work. People do not want to go back to five days a week in the office. Efficiently working remotely across locations and time zones is here to stay. Collaboration and unified communication tools will make or break the efficiency of how a team delivers. Communication on its own, no matter how unified, is not enough. 
Access Does Not Equal Adoption
Collaboration tools are at the center of new and hybrid ways of working. It's clear from the numbers that adoption has accelerated massively, but vendors don't break down the usage figures by meetings versus calling versus collaboration. I know from working with many enterprises that this change in how we work is a long journey. In some organizations, old habits — for example, saving files in "My Documents" and emailing them around — are hard to break. 
Software-as-a-service and the cloud have commoditized access to advanced communication and collaboration tools, but access does not equal adoption. Organizations that want to ensure efficient and effective collaboration-tool use will need to invest in user adoption, training and coaching. One of the challenges of collaboration is this: If anyone in the project fails to adopt the "team hub" approach to working — for example, if they still use email or work on documents outside of the work hub — a lot of the value is lost for the whole team. 
The Future: More and Cleverer Collaboration
Collaboration tools with integrated unified communication are here to stay. So what does the future hold for these tools? We are just at the beginning of what artificial intelligence and machine learning will bring to our collaboration experiences. Today, we use AI/ML to reduce background noise in our meetings, improve video quality and maybe add captions. That's all great, but the even more incredible value will come from AI bots that can join the meeting and take minutes, log and track actions, transcribe who said what and provide meeting summaries for those who couldn't attend.
What if you could search for content in meetings like you search files or chat today? What was it that Rob said about Project X? I know it was important, but I don't know where to begin to find what he said in one of possibly six recorded meetings. The meeting will become even more integrated into the overall collaboration process. 
Unified communications is a key tool for us to work together, but it is just a feature of collaboration…of "the action of working with someone to produce something." And I, for one, am excited about the new wave of collaboration and communications continuing to change and improve the way we work together in the future. 
---
Tom Arbuthnot is founder of Empowering.Cloud.