How Consumer Technology is Affecting our Lives and the Future of Collaboration
Consumer technology holds a lot of promise and opportunities for workplace collaboration, but we must be careful not to get over our skis.
Leave a Comment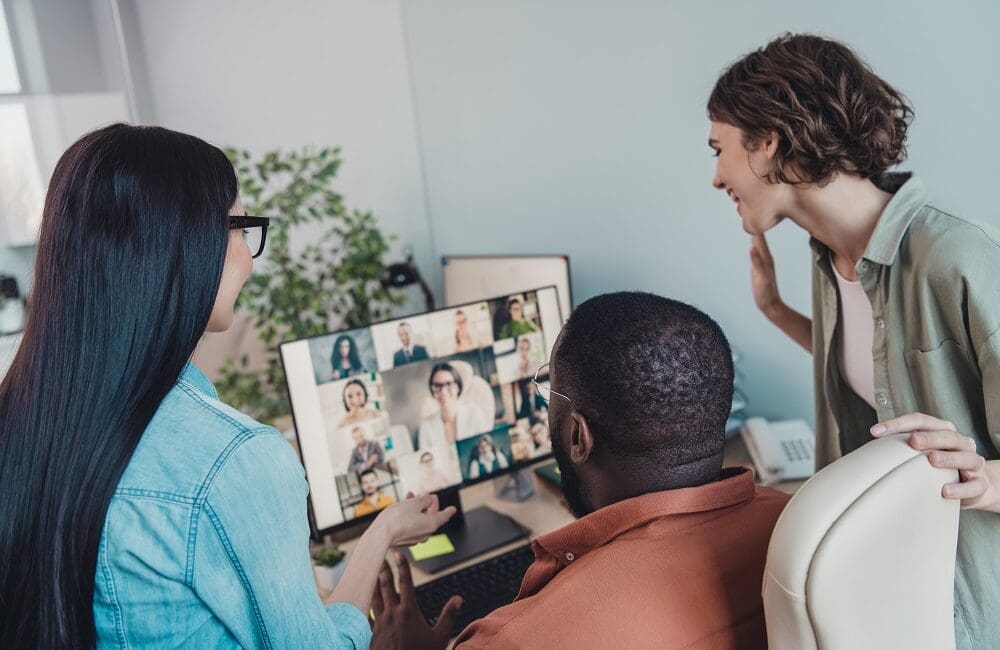 Editor's note: Commercial Integrator has teamed up with the IMCCA, the New York-based non-profit industry association for unified communication and workplace collaboration, to produce a quarterly supplement, titled Collaboration Today and Tomorrow, that focuses on all things collaboration from multiple perspectives.
Over a decade ago, the term "consumerization of IT" emerged to describe the disruptive and transformative phenomenon of employees (who are also consumers and vice versa) adopting consumer technologies in their personal lives and bringing that into their business or enterprise workstreams. Users' experiences with consumer technology led to very different expectations about their technology experiences at work and how they collaborate with colleagues. Add to that the current disruption with the increase in remote work, which, itself, has led to the incorporation of smart homes, connected devices and a plethora of consumer electronics.
Taken together, we must conclude that enterprise collaboration has been forever impacted, and there is no going back.  
Navigating the New Era of Workplace Collaboration
While the notion of consumer electronics and technology impacting the workplace is not new, we are witnessing a new era in which enterprise planners must wonder and plan for how things like the metaverse, AR/VR, AI, mobile and smart connected devices will impact workplace collaboration. In addition, the 2020s, marked by a global and unprecedented pandemic, have forever altered the world of work that now looks drastically different from just a couple of years prior. 
With knowledge workers forced to work from home, we saw the convergence and collision of smart-home devices and technology with smart-office devices and technology solutions. Technology providers brought advancements in wireless communications to bear upon consumer smart home devices that are connected and IoT enabled. There is an increased use of smart displays, speakers and headsets. This increased use has heavily influenced smart office solutions to improve and transform how people work. Digital hubs have emerged to help people manage and control their personal productivity spaces.
This new remote work paradigm shift led to a growing need for parity between smart office capabilities and tools workers can utilize at home with the existing infrastructure that can also be secured and managed from an IT perspective. 
Due to the global pandemic, this disruptive and transformative shift in the world of work has led to a new office culture environment and a new type of worker and workforce that is more technologically savvy and flexible through necessity. There is now a new level of technology competence required as workforces navigate remote, hybrid and location-agnostic workplaces.
Again, because of mandatory lockdowns, we had to enter a forced experiment and proof of concept for collaboration tools. Video and visual collaboration emerged as an ideal tool to help people stay connected. Thus, every device or peripheral that aided or complemented this new work mode itself became essential. 
Multiple Forces Converge
A decade ago, when I was a Gartner analyst, we identified a nexus of forces that were converging to transform user behavior and create new business opportunities. These forces were social, mobile, cloud and information in context that was on the move and not stored anyplace in particular. Furthermore, these forces were interdependent and reinforced by each other.
In addition to these forces, we now see IoT being an accelerator and forcing a new level of connectedness. Finally, however, the disruptive cultural force of a global pandemic became the ultimate accelerator, pushing digital transformation across all industries and organizations. 
As enterprise decision-makers grapple with the combined convergence of consumer electronics technology, the metaverse, VR, and the democratization of access via cloud and mobile in the workplace, business planners must focus collaboration strategies on a more people-centric paradigm that includes not only internal constituents but also external customers and partners in the ecosystem. We must, however, learn one of the most significant lessons from the pandemic. That crisis presented a common and unified need to work together-apart that only collaboration tools like videoconferencing could enable. That need led to widespread user adoption.
So, when we consider consumer technology and the emergence of trends such as the metaverse, VR, smart displays and hubs for workplace collaboration and productivity, let's focus on the actual need we are trying to meet. We have to avoid muddying the waters. 
Promise and Opportunities
Consumer technology holds a lot of promise and opportunities for workplace collaboration, but we must be careful not to get over our skis. For example, the metaverse, which promises to bring new degrees of collaboration and social connectedness to virtual work, is getting a lot of buzz now, especially with tech companies such as Meta and Microsoft firmly behind it.
Still, in my estimation, its maturity is probably more than five years out — and possibly not before the decade's end. However, organizations must get ready now, which is essentially the best guidance for considering all new consumer technology for the workplace. 
First, evaluate the opportunities for how interaction capabilities and experiences can be enhanced and develop strategic plans, including content and infrastructure considerations. Next, focus on the people use cases to understand the pulse of real interaction needs. Finally, ensure your strategy both centers on how people are experiencing work and how it enables an enhancement to that experience. Adding consumer electronics to the enterprise should minimize friction and meet a clear need. It should never add unnecessary complications. 
For more Collaboration Today and Tomorrow content, check out our website archives.
---
David Mario Smith is founder and principal with InFlow Analysis.