David Albright on Legrand | AV Conferencing and Collaboration Products
David Albright highlights Legrand | AV and its room-specific and Microsoft Teams-certified solutions for conferencing and collaboration.
Sponsored Content
Leave a Comment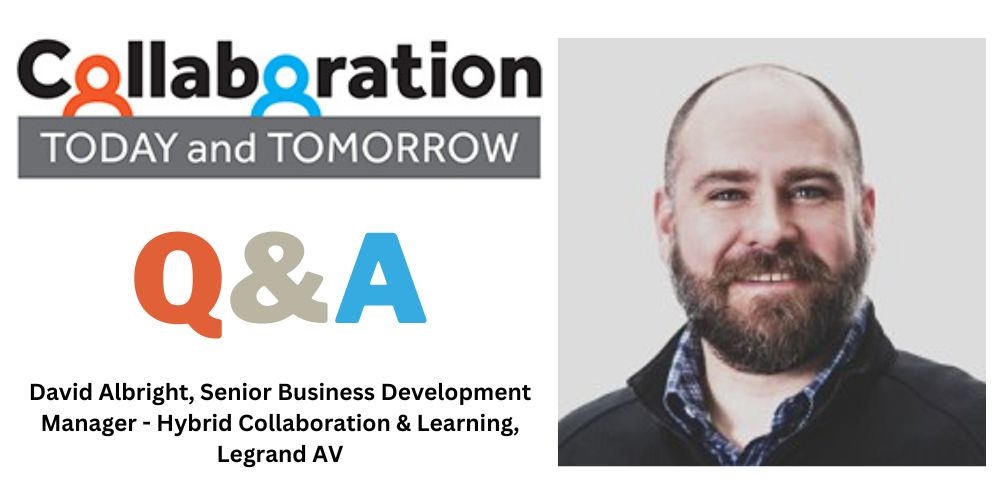 Legrand | AV, the global technology provider of mounting and display solutions for various audiovisual technologies, offers a plethora of innovative products for conferencing and collaboration. The product portfolio of Legrand | AV product includes a large number of brands. These, of course, include Chief, C2G, Da-Lite, Middle Atlantic and Vaddio. Here, David Albright, senior business development manager, hybrid collaboration and learning, explains to Dan Ferrisi, editor-in-chief of Commercial Integrator, ways that integrators can add value to conference rooms.
To watch the just-under-eight-minute video featuring Albright's insights, check out the embedded interview below.
During the conversation, Albright highlights Legrand | AV's room-specific solutions and Microsoft Teams-certified solutions. They touch on all the following:
Localized spatial audio solutions with ceiling or table mics and speakers
Intelligent camera solutions that can track participants in the room and manage conversation flow
Modular systems that create flexible installations to suit various sizes of meeting rooms
Vaddio's IntelliSHOT-M auto-tracking camera and RoboShot family of cameras for Microsoft Teams Rooms
This conversation, of course, stems from the quarterly Collaboration Today and Tomorrow supplement. We encourage you to check out the fall edition of Collaboration Today & Tomorrow for more thought-leadership content from industry leaders like Legrand | AV.
If you enjoyed this article and want to receive more valuable industry content like this, click here to sign up for our digital newsletters!