How You Can Help Your Customers Achieve End User Adoption
Remote work and AV technologies are in demand, but that doesn't mean your end user customers will readily adopt and use them.
Leave a Comment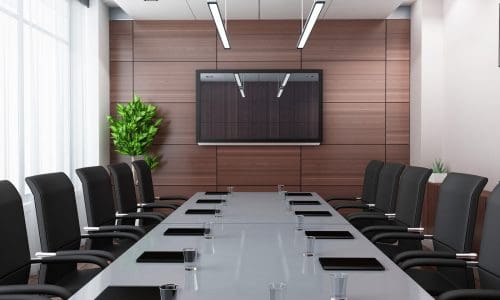 Millions of employees have been working from home since March via cloud-based technology that organizations had to quickly deploy to their employees.
Some of those employees will eventually return to the office, but some will continue to work remotely. That creates a hybrid work environment that necessitates cloud-based tech like unified communications, collaboration and more. AV Integrators will be charged with providing some of that technology.
However, much of this tech is new to employees, so customers may not be getting the bang for their bank they were expecting.
It's no surprise that Enterprise Connect Virtual last week touched on this theme in the session "Best Practices for UC&C Training and Adoption in a World of Distributed Work."
Kevin Keiller, co-founder of EnableUC, and Blair Pleasant, president and principal analyst at COMMfusion LLC, detailed steps to take to ensure end users – whether they're in the office or at home – make the best use out of these technologies.
Read Next: How To Get The End User To Use The AV You Install For Them
Here's what we learned:
Adoption drives usage, which drives return on investment
If end users aren't using the collaboration tools at all, or if they aren't using them in an effective way, the return on investment will be little to none. If they were inadequately trained, then that poor usage isn't their fault.
Rather than focus on feelings and opinions about certain tech, end user adoption efforts should focus on the analytics to help them identify what solutions are working and what aren't working.
Organizations can boost both use and adoption by:
Differentiating between usage and adoption and treating both as important metrics. Usage is defined by the quantity of a service consumed, while adoption can tell customers who is making use of a service.
Tracking usage and adoption. Data and analytics – rather than personal opinions – should be consulted.
Focusing on the end user to drive improvements. Find out what they need to get their job done and help them overcome resistance to change.
Next comes the difficult task of executing those goals, and there are five steps toward effective end user adoption, Kieller and Pleasant say.
Deploy technologies with end users in mind. Organizations scrambled to deploy solutions like Zoom or Teams in March. Find out what your customers like about those apps and find a solution that works for them.
Executive buy in. Executives and managers – not just IT the department – should set the example and champion the use of these new technologies.
Communications and change management. Communicate the benefits of these new tools to end users so they are aware of how they can use these tools to be more productive. Explain to your customers how this technology will benefit them in the long term.
Training. Employees should be regularly trained before, during and after the deployment. For the hybrid workforce, consider virtual training like webinars, videos, FAQs and other methods.
AV systems can be very complex, and end-user adoption can sometimes be elusive. However, if your integration firm works hand-in-hand with your customers to help them achieve end-user adoption, they'll recognize that value and come back for more.