Nialli Launches Visual Planner in First Step into Software-as-a-Service Arena
Nialli Visual Planner planning and production control system based on principles of Lean Construction Institute's Last Planner System
Leave a Comment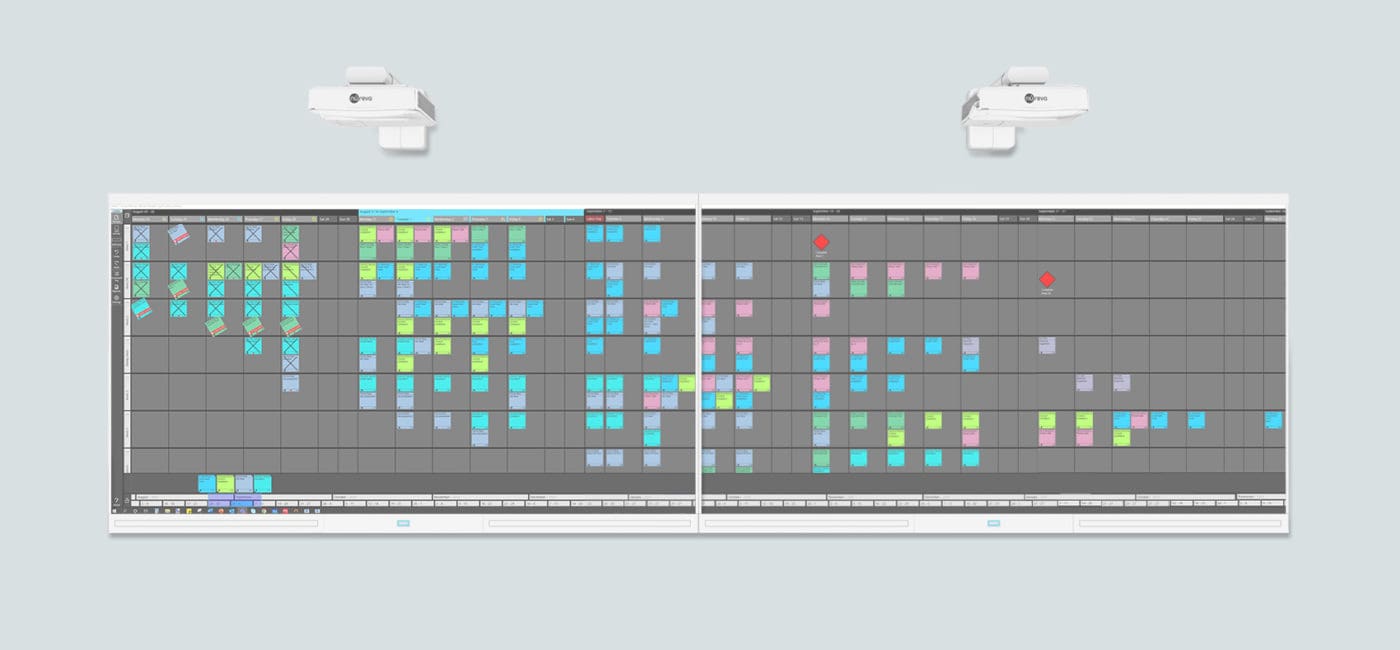 Nialli Inc., a SaaS collaboration company and wholly owned subsidiary of Nureva, today announced its first product, Nialli Visual Planner, a cloud-based application that allows users to digitally transform the paper-based planning processes used in lean construction.
Nialli Visual Planner is modeled after the Lean Construction Institute's Last Planner System (LPS), a production control system that follows principles such as just-in-time delivery, value stream mapping and pull planning.
Nialli Visual Planner "can be used by all project stakeholders on any device and from any location, providing the flexibility of having any combination of co-located and remote participants during planning sessions," according to the company announcement.
The solution can also be used on large interactive surfaces such as the Nureva Wall to replicate the paper-based "big-wall" experience used by many construction companies.
By making the process digital, Nialli Visual Planner "increases visibility into team progress, and the status of a single task or activity can be updated on the spot, with all data being captured for post-analysis," the company announcement says.
More About Nialli Visual Planner
A key principle of the Last Planner System is to support the conversations that take place between trade foremen, superintendents and management to identify milestones, spot issues early and keep projects on track.
Nialli Visual Planner allows teams to keep those conversations going whether teams are in the same space, in a construction trailer or on the job site. Using a personal device or interactive display, teams can produce and track progressively elaborate work plans that outline what needs to occur each week.
Digital cards can be marked "done" with a diagonal line or crossed out to "close" the task. Cards can be assigned a color to indicate the trade working on a task and can be tilted with a red line across to indicate the reason for variance – all to replicate the analog pull planning process.
"We've been working closely with a major North American general contractor over the past few years, which has enabled us to get a deep understanding of the intricate details involved in a project and how to bring it into a digital realm," said Nialli CEO Nancy Knowlton in the company announcement.
"We are delighted to share the results of that work with construction companies aiming to digitally transform," she said.
Multiple pricing plans are available for Nialli Visual Planner. Contact Nialli sales at nvp@nialli.com to learn more. Nialli Visual Planner is available now by contacting Nialli directly.