Poly, Appspace Integration Brings Digital Signage Capabilities To Poly Video Devices
With Appspace integration, Poly Video OS device users can enable digital signage to add value to meeting spaces during downtime.
Leave a Comment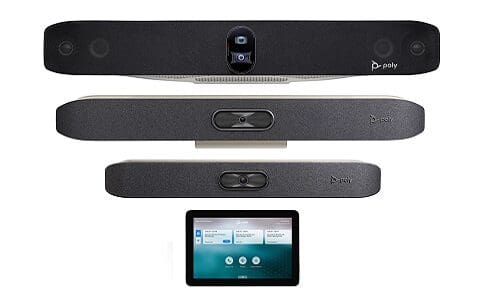 Collaboration device manufacturer Poly has announced an integration with workplace experience software provider Appspace that allows Poly Video OS device users to enable digital signage to add value to meeting spaces during downtime and between meetings.
According to Poly, the integration is designed to create workplace communication opportunities for HR, corporate communications, marketing and other teams with digital signage capabilities on devices running Poly Video OS.
Specifically, organizations using the Poly Studio X Series of videoconferencing bars and G7500 videoconferencing devices with an Appspace subscription can connect to and manage Appspace channels via the Poly Lens cloud management service.
According to Poly, the integration features:
A quick start feature that allows users to easily turn on Appspace digital signage on Poly video solutions and deploy at scale via Poly Lens.
Added value with digital signage messaging between meetings.
Increased adoption with the ability to display instructions and other engaging content designed to invite employees to use the systems.
Improved employee communication with critical safety and policy messaging for on-site employees.
Centralized management
Space reservation features
The Appspace integration is now available to customers with an Appspace account on the following Poly devices: Poly Studio X30, Poly Studio X50, Poly Studio X70, and G7500.
In a statement, Beau Wilder, Poly's senior vice president and general manager of video collaboration, said the integration is designed to bring added value to meetings by delivering an equitable experience that goes beyond the meeting itself, keeping employees informed on organization-wide news and events.
"Our customers have the opportunity to modernize workplace communications and improve corporate culture which is a big deal as people return to the office," he said.
Duke Skarda, CTO of Appspace, suggested in a statement that the integration can help organizations prepare for their version of the future of the workplace.
"Workplace communications are critical now more than ever, and creating an informational and immersive experience for on-site employees with Appspace on Poly video devices is an important part of that future," he said. "We look forward to expanding our service offering and partnership with Poly in the years to come."