Prysm Announces Windows and IOS Apps for Visual Collaboration Solution
At ISE 2018, Prysm says new Microsoft Windows 10-based and IOS iPhone apps for its visual collaboration solution are available, extending "the power of the Prysm work experience."
Leave a Comment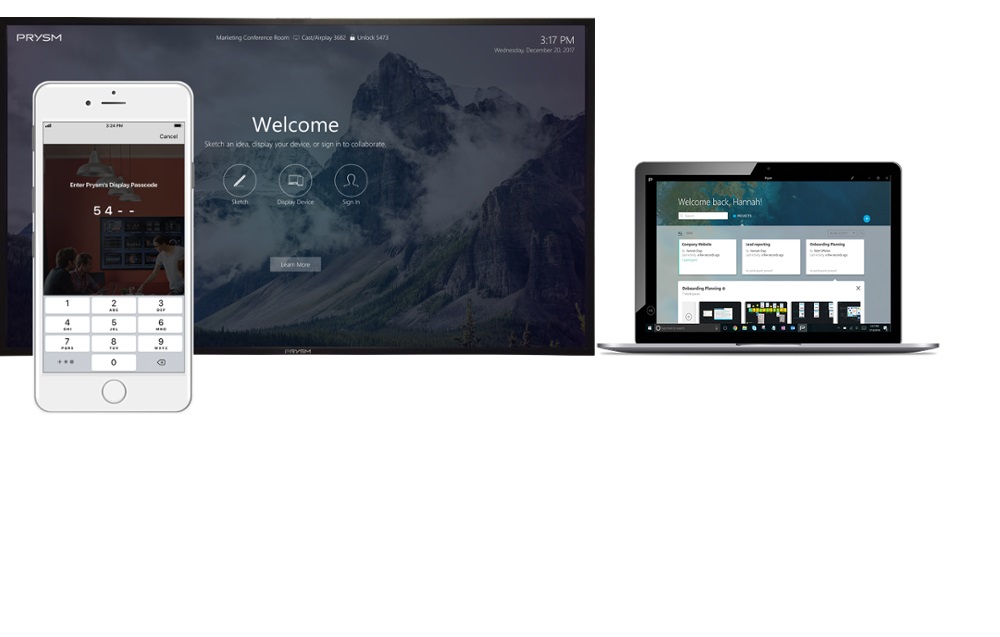 Prysm is expanding its visual collaboration solution offerings at ISE 2018 by announcing the availability of new Microsoft Windows 10-based and IOS apps.
According to a press release by the collaboration solutions provider, the two apps extend the power of the Prysm work experience seamlessly from mobile device to desktop to conference room by specifically tailoring to each employee's specific workstyle.
The company will showcase the apps along with other demonstrations, and participate in a series of speaking opportunities at ISE 2018.
More from Prysm's press release on the Microsoft Windows 10-based app:
Connect your team with shared visual workspaces where everyone is empowered to bring relevant content and ideas into focus across virtually any screen size, from the corner coffee shop to the boardroom
Collaborate with participants regardless of their work location and consolidate status updates, feedback and action items for subsequent review and prioritization according to your schedule
Share any desktop or web application alongside files, notes and sketches and enable your team to focus on the information that matters to accelerate critical decisions
More from Prysm's press release on the IOS iPhone app:
Engage in Prysm projects while mobile or in-room to speed decisions
Easily share files, website content or other apps to visual workspaces
Add ideas and notes directly to Prysm projects to enhance collaboration
View project files up close during collaboration sessions
Quickly and securely log in to Prysm-enabled displays directly from an iPhone
"For employees, it is no longer about where they work, but how they can best interact and share the right content to drive the right decisions," says Paige O'Neill, CMO, Prysm.
"Through the release of our new apps for Windows 10-based devices and iPhones, we are enabling enterprises to instill into their culture a customized collaboration experience, where employees can personalize their work experiences from any location or device. During ISE 2018, we'll showcase how our new offerings and full digital workplace platform empower workstyle customization to drive individual productivity and, ultimately, business success."
The desktop app will support Microsoft Windows 10-powered devices with plans to expand to other devices in 2018.
The apps will be free to download from the Windows 10 Microsoft Store and the Apple App Store.
A subscription to Prysm's digital workplace platform is required.
Prysm for iPhone requirements include support for the iPhone 6 and up, iOS 10.2+ and Prysm in-room v2.12+.
Additional information on the iPhone app can be found here.
Details on the Windows 10 desktop app can be accessed here.