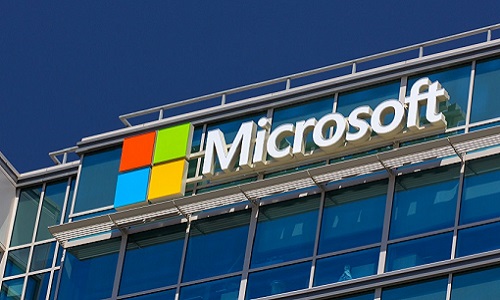 What role does the pro AV industry have in the new normal of hybrid and flexible work? Microsoft's 2021 Work Trends Index could provide some valuable insight.
According to the company's inaugural report on our work habits, we could be on the brink of a next great disruption to the way we work with teams beginning to plan out a return to the office that will undoubtedly feature more flexibility around where employees do their job.
The report hits on how the way global employees work has changed since the onset of the COVID-19 pandemic and provides some insight into how the workplace will change as a result. Hybrid work, flexible work options, our waning energy levels and the ability to tap into a global talent pool are among the topics discussed din the report.
Here are some findings that stood out to us:
We are communicating digitally a lot more
If your organization is one of the many that has shifted to a remote work model during the pandemic, then you know that your days are spent sending emails and talking to little heads on your monitor.
According to Microsoft's report, the time spent in Microsoft Teams meetings has more than doubled globally, and it continues to climb. The average meeting is 10 minutes longer, and average Teams users are sending 45% more chats per week with many of them being sent after hours.
The number of emails being sent to commercial and education customers in February, when compared to the same month last year – right before the pandemic took hold in the U.S. – is up by 40.6 billion.
We are digitally exhausted
That constant communication and increasing use of digital collaboration tools are definitely giving us a productivity boost, but a lot of us are getting burnt out. These emails, chats and video calls are largely unstructured and can be unplanned, leading to some exhaustion, according to Microsoft.
"Self-assessed productivity has remained the same or higher for many employees over the past year, but at a human cost," the report said.
One in five respondents to a global survey say their employer doesn't care about their work-life balance, 54% feel overworked, and 39% feel exhausted.
Read Next: Microsoft Is Testing Its Own Hybrid Work Model
Leaders and employees are disconnected
Gauging the mental health and exhaustion of employees can be difficult when leaders and managers only see them on their monitor. Picking up on body language and other visual cues is mostly lost in remote work.
As a result, business leaders are doing much better than employees, with 61% saying they are "thriving" right now, compared to just 38% of employees without decision-making authority who feel the same way. Leaders also report better relationships with colleagues and leadership, better pay, and the ability to take all or more of their allocated vacation days.
Gen Z, women, frontline workers and entry-level employees said they're struggling the most over the last year, the report found.
"And workers feel the disconnect," the report said. "Thirty-seven percent of the global workforce says their companies are asking too much of them at a time like this."
Flexible work options will remain
This was actually the first point in the report, but there have been countless of other studies and surveys that have all concluded that some level of flexible, hybrid work will remain once public health is no longer a concern.
Microsoft further confirms that trend, finding that over 70% of workers want flexible remote work options to continue, but over 65% also said they want more in-person time with their teams.
"To prepare, 66 percent of business decision makers are considering redesigning physical spaces to better accommodate hybrid work environments," the report said. "The data is clear: extreme flexibility and hybrid work will define the post-pandemic workplace."
The global talent pool
One benefit of this new way of working is the ability to tap into a remote workforce. Microsoft cited data from LinkedIn that suggests remote job postings increased more than five times during the pandemic, and 46% of remote workers surveyed plan to move to a new location.
This also opens the door to a more diverse applicant pool, and minorities, women, Gen Z and those without a graduate degree are more likely to apply for remote positions, the report found.
"People no longer have to leave their desk, house or community to expand their career, and it will have profound impacts on the talent landscape," the report said.
For more insightful findings, read Microsoft's 2021 Work Trends Index.
If you enjoyed this article and want to receive more valuable industry content like this, click here to sign up for our digital newsletters!